The Gunners saw their slim hopes of a trophy collapse with a 2-0 defeat to Sunderland in the FA Cup to further highlight the club's decline under Arsene Wenger
ANALYSIS
By Jonathan Birchall & Stephen Darwin
This week eight years ago,
Arsenal
beat
Chelsea
twice in six days and sat seven points clear at the top of the Premier League. Three months later, the title was won and the Invincibles etched their names into English football history.
Arsene Wenger
took top billing.
Less than a decade on, with the club's pursuit of silverware all but over for another season, the Frenchman has gone from making history to clinging on to it.
Arsenal's 2-0 loss to Sunderland at the Stadium of Light has rubbed salt into a wound that was re-opened at San Siro on Tuesday, as AC Milan demolished the north Londoners 4-0 to leave the FA Cup as the Gunners' only realistic chance of securing silverware.
Wenger's men simply couldn't take it against a Black Cats outfit who, inspired by Martin O'Neill, are on an upward trajectory so steep that the result didn't come as that great a surprise - an indictment of the Emirates side regardless of the Northern Irishman's impact.
But where has it all gone wrong? From board to boot room, the factors that have led to Arsenal's disconnection from their rivals have converged, culminating in crisis point.
Goal.com
takes a look at the five areas that have caused the Gunners' demise since the glory days of the Invincibles.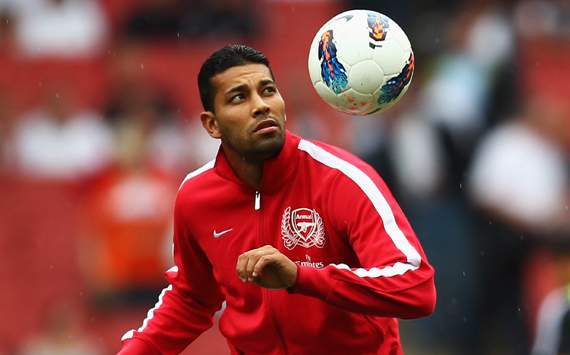 Over the past half decade, Arsenal have spent almost £50 million less than their counterparts at the Stadium of Light on Saturday. That they have remained at the Premier League's top table over that time deserves due praise, but with Roman Abramovich and Sheikh Mansour having changed the face of football finance, Wenger, one of the English game's great innovators, has found himself stuck behind the times.
The question that remains is why Arsenal have let it happen. With a billionaire backer and pre-tax profits peaking at £56m in 2010, the Gunners have the financial might to be challenging the continent's elite in the transfer window.
Wenger insists that funds are available if required, with the caveat that the club is able to make "between £15m and £20m profit" per financial year. Such restrictions appear to have been put on the Frenchman by himself alone, with the club's wage limit of £100,000-a-week one of the hallmarks of Wenger's reign.
That said, the club's majority shareholder Stan Kroenke has endorsed the cautious stance taken by the Gunners' boss, telling
stltoday.com
in September: "There's a risk of going backwards if you overreact and start throwing money around in an attempt to solve your problems."
Perilously for Arsenal, those reversing wheels are already in motion on the pitch. Spending big may be the only option in putting on the brakes.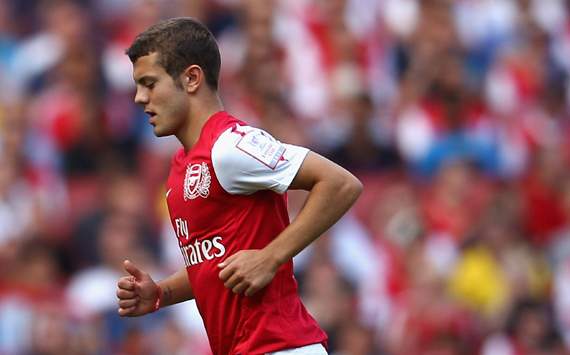 Managers often like to use injuries as an excuse, and are duly pilloried for doing just that, but in Wenger's case the loss of numerous key members of his squad through time out on the sidelines has proved particularly harmful.
It could be argued that a somewhat laid back approach in the transfer market to bolster his squad has resulted in injuries being far more detrimental than they should have been but, just this season, being stripped of Jack Wilshere in particular, arguably one of only two Arsenal players who would get a game at Camp Nou, has left a gaping hole - and then some.
Wenger has been forced to tinker to the extreme with a back four that has looked fragile to say the absolute least; and while they now, finally, possess a goalkeeper in Wojciech Szczesny who looks the real deal, the likes of Johan Djourou, Carl Jenkinson, Francis Coquelin, Sebastian Squillaci and Per Mertesacker are either not ready to step up, not in the right mould for Premier League football or just simply not good enough.
And it is that aforementioned list, which could have been extended with a few more names in truth, that has made the absences of injury casualties such as Bacary Sagna and Thomas Vermaelen, as well as Kieran Gibbs and Andre Santos, who are nowhere near the top of their profession, so sorely felt by Wenger and the Gunners' faithful.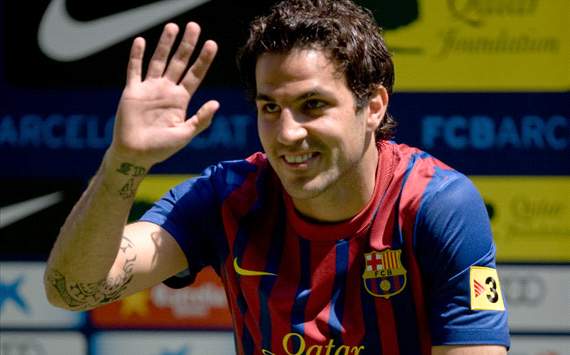 It's turned into something of a cliché in more recent times but key player departures have certainly hurt Wenger and his ability to take Arsenal forward.
Of course the most damaging departures have been those of Cesc Fabregas and Samir Nasri just last summer. So much, if not all, of the Gunners' free-flowing attacking momentum was channelled through that talented duo and ripping out the main midfield fulcrum has, thus far, proved irreplaceable.
Even before that, though, Arsenal's former talisman Thierry Henry, a sometimes superhuman individual capable of winning points on his own, had been difficult to replace – not to mention a back four that has been as settled as a feverish new-born baby since the departures of the likes of Lauren, Ashley Cole and Sol Campbell.
In Henry, Freddy Ljungberg, Robert Pires and Dennis Bergkamp, Arsenal had an attacking line-up that was the envy of their Premier League peers during their 'Invincibles' season and while the likes of Theo Walcott and Gervinho have shown flashes of potential, they have more often flattered to deceive than torn up trees.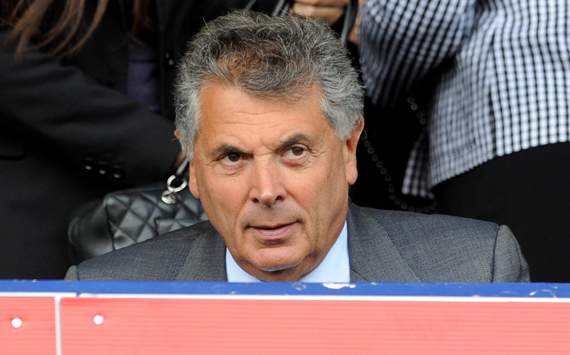 If Arsenal's own problems weren't painful enough for die-hard Gooners, that they are being coupled with Tottenham's emergence as the strongest side in the capital will only serve to twist the knife in the red half of north London.
Led by Harry Redknapp from the dugout and Daniel Levy in the board room, Spurs are following the model under which their bitter rivals prospered for over half a decade under Wenger and David Dein, the club's former vice-chairman.
Ousted by the other members of the club's board in April 2007 due to "irreconcilable differences" - namely his support of Stan Kroenke's proposed takeover at the Emirates - Dein left after a 24-year spell which saw him pull off some of the greatest transfers in English football history.
Overseeing and securing the signatures of players such as Ian Wright, Dennis Bergkamp, Patrick Vieira and Henry, Wenger's negotiator-in-chief was arguably the shrewdest operator in English football transfers for over two decades.
"David Dein is no longer there and there is no denying the fact that this has destabilised the team and the manager," said Henry after leaving for Catalunya months after the businessman's departure. That the loss of a board member was to prove so pivotal to the club losing its greatest ever player speaks volumes over Dein's influence.
The Gunners' not-so-secret weapon at the negotiating table has never been replaced. That their transfer policy continues to suffer is surely no coincidence.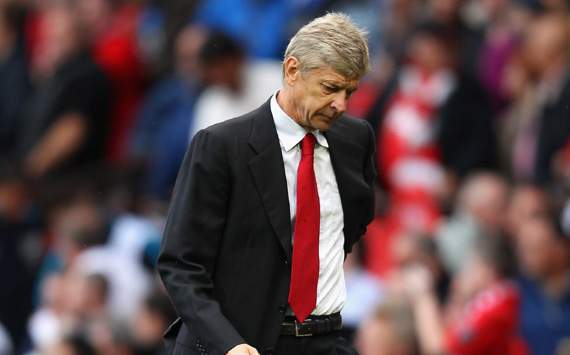 'Boring, boring Arsenal' is how the saying used to go during George Graham's reign but Wenger had the good fortune to inherit Graham's mean defence and the wisdom to blend it with creative flair further forward - and by gosh did it yield results for the Frenchman during his early, highly successful years at the club. As much as they despised and disagreed with that old 'boring' tag, what Gunners fans would give now for an uninspiring 1-0 win.
The likes of Tony Adams, Martin Keown and the rest of the old guard - a defensive unit so well-drilled in the art of defending a slim advantage - are long gone now, though, and the more Wenger has continued with his somewhat unsustainable philosophy of 'perfect' football, the longer Arsenal have suffered.
With the somewhat uninspiring arrivals of Mertesacker, Squillaci, Mikael Silvestre and Pascal Cygan, to name but a few in years gone by, unable to complement solid, but too-often injured, mainstays such as Sagna and Vermaelen, Arsenal have lacked a settled defensive unit capable of winning trophies.
It's all well and good if a side has the attacking capabilities to paper over the cracks at the back, look no further than Barcelona, but the Gunners don't, Robin van Persie aside, possess the attacking prowess to mask their defensive frailties and Wenger has been too stubborn to accept and adjust accordingly.
Follow Jonathan Birchall on

Follow Stephen Darwin on