The race towards the summit of European football will resume this week when the Champions League knock-out phase gets under way again and debate is already raging over who will lift the famous trophy in Munich in May.

Holders Barcelona have been installed as the bookmakers' favourites to win the competition and take the most coveted silverware in club football back to the Camp Nou for the third time in just four years.

But in exclusive interviews with Goal.com, three former winners – Gianluca Vialli, Dietmar Hamann and John McGovern - are expecting arch-rivals Real Madrid to present the biggest threat to the reigning champions.

They also anticipate Bayern Munich and AC Milan to give the Spanish a run for their money but with last year's finalists, Manchester United, and Premier League Manchester City leaders out of the running, Arsenal and Chelsea are being tipped to fall by the wayside on the road
to the Allianz Arena.

With 16 teams now left in contention in Europe's elite club competition, Goal.com's team of worldwide experts, along with the three past winners, run the rule over possible winners...
GIANLUCA VIALLI | CHELSEA (1996-99) - BARCELONA, REAL MADRID, MILAN OR BAYERN

Can Chelsea win the Champions League this season? That depends on the luck of the draw but you also have to be on top form and you have to hope that you do not have players injured or suspended. It has become such unpredictable competition as we saw with Manchester United failing to make it out of the group phase.



"At the moment there are four sides who are looking stronger than Chelsea; Barcelona, Real Madrid, AC Milan and Bayern Munich"





- Gianluca Vialli

But can Chelsea win? I doubt it. I think that there are four sides who are looking stronger than Chelsea at the moment; Barcelona, Real Madrid, AC Milan and, of course, Bayern Munich, who will have home advantage if they can get to the final. I think that one of those clubs will eventually win the competition.
I don't think that Roman Abramovich has put too much emphasis on the Champions League. When you win the Premier League and you get used to that then your expectations grow and you want to win the most important trophy in European club football. With the amount of money that Roman has put into the club I think I can understand why he is so keen for Chelsea to win the Champions League. That is perfectly understandable. I would feel exactly the same.
JONATHAN BIRCHALL | GOAL.COM UK - BARCELONA OR REAL MADRID

PONTUS KAMARK PREDICTS...
REAL MADRID

The Champions League trophy will be returning to Spain this season, of that I have very little doubt. The quality of Barcelona and Real Madrid is far beyond that of anyone else in world football, with the draw of home advantage at the Fußball Arena in Munich possibly making Bayern the only viable dark horse.
The 10-point gap in Madrid's favour at the top of La Liga possibly plays into the hands of the holders if they are willing to sacrifice domestic glory to continue their continental dominance, especially given their record against Jose Mourinho's men head-to-head. That said, last season's Copa del Rey final proved that Real have the ability to grind out a win when it matters.
Which of the Spanish giants is crowned champions of Europe in Munich come May therefore remains unclear. What is certain from an English perspective is that Arsenal or Chelsea won't be anywhere near them, regardless of how far they progress.

DIETMAR HAMANN | LIVERPOOL (1999-2006) - BAYERN

I don't think it is quite as straightforward as people may think and that it is a foregone conclusion that Barcelona or Real Madrid will win the Champions League.
CHAMPIONS LEAGUE OUTRIGHT ODDS

SPORTING BET

6/4




BARCELONA




5/2



REAL MADRID


9/2



BAYERN MUNICH


12/1




CHELSEA




22/1

ARSENAL

25/1




AC MILAN




25/1




INTER




40/1




NAPOLI



That's because I just don't think that the Spanish clubs are so far superior to Bayern Munich and maybe the Italian clubs. So I can see someone other than Barcelona or Real Madrid winning the competition this year.

I think it is difficult to pinpoint one team, but if I had to then it would to be Bayern Munich and that is nothing to do with the fact that I used to play for them although I would like to see them win it.

They have got everyone fit now and when they are going forward they look really dangerous with Arjen Robben and Franck Ribery on the wings and in Mario Gomez they probably have the best striker in the whole competition.

As long as Gomez stays fit they have an excellent chance of winning the Champions League again because he is a lethal finisher and with him up front they will be the ones to watch.

Of course they are helped massively by the fact that they will have home advantage in the final if they get there but they have the personnel to make sure they get there and in Manuel Neuer they have an excellent goalkeeper and that could make all the difference.
FRANCOIS DUCHATEAU | GOAL.COM GERMANY - BARCELONA
MARCEL DESAILLY PREDICTS...
AC MILAN
Although - or just because - Barcelona are behind in the race of the La Liga title, they're the #1 favourite to win the 2012 Champions League. They will be more concentrated in the knock-out stages than they are currently in their domestic competition. Their offensive class makes the difference. They've recently shown many times how to beat Real Madrid.
Although they've improved a lot in Mourinho's second year and play with much more consistency, they're just second favourite in my eyes to win the Champions League, because Barcelona would always win in the direct clashes. I can't see an English or Italian team reach the final this year, because they've had a lot of ups and downs already. Bayern have had a very strong Champions League campaign so far, but missed the chance to back-up their defence with quality in the January transfer window. They'll reach the semi-final if they won't face Real or Barcelona before. If the Germans are again lucky in draws, the final in their home stadium is very possible. But winning? It's not enough yet.
CARLO GARGANESE | GOAL.COM INTERNATIONAL - BARCELONA OR REAL MADRID
Sorry to be so boring, but I will be stunned if anyone other than Barcelona or Real Madrid win the Champions League this season. They are so far ahead of the rest of Europe that it is hard to see them losing a two-legged tie. The only possible outsiders I see are Bayern Munich and that is because the final is in Munich.
"I will be stunned if anyone other than Barcelona or Real Madrid win the Champions League this season. They are so far ahead of the rest of the Europe"





- Carlo Garganese

If Bayern can somehow avoid Barcelona or Real Madrid - leaving one of the Spanish rivals to knock the other out in the last eight or four - then at home, with their crowd behind them, in a one-legged game, Bayern could potentially provide a different winner. Other than Bayern, it will require a minor miracle for someone else to emerge victorious. This is modern football!
IVAR MATUSEVICH | GOAL.COM SPAIN - BARCELONA
RUUD GULLIT PREDICTS...
BARCELONA
Although the race for the league is lost, or precisely because of this, Barcelona are still the most dangerous team. With the domestic title lost, Pep Guardiola will be able to rest their key players and throw them to the conquest of the final in Munich.
The major obstacle will be, as always, Real Madrid. Against Jose Mourinho, Barcelona have very favourable statistics -10 games, 8 won, 1 lost, 1 draw. For individual and collective quality, and because they can dispense their forces, the Catalans are favourites more than ever.
JOHN McGOVERN | NOTTINGHAM FOREST (1975-82) - BARCELONA OR REAL MADRID
I would love to think Chelsea and Arsenal have a chance, and once you are in the knock-out stage anything is possible, but because their football is so vibrant and so potent at the moment I cannot see beyond Barcelona or Real Madrid.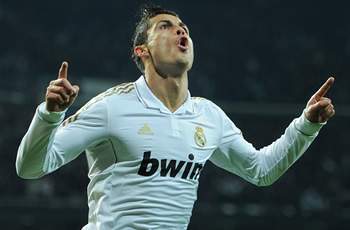 "I don't see Arsenal or Chelsea having the individuals that can open up the opposition as easily as Messi and Ronaldo"
I don't see Arsenal or Chelsea having the individuals that can open up the opposition as easily as Lionel Messi or Cristiano Ronaldo. They can only hope that Real Madrid or Barcelona are drawn against each other.
It is difficult to look past Barcelona as they are the best footballing side in Europe and Jose Mourinho have Madrid playing at their absolute peak and the fact they are leading their arch-rivals by so many points in the Spanish league is a fantastic effort because they are normally neck-and-neck.
To win the competition you must have quality in all departments - in defence, midfield and you have to have players that can win games by producing something out of the ordinary because teams are very well structured defensively and can make it very difficult for opponents to break them down.
So if you have a Messi or a Ronaldo you have someone that can do something out of the ordinary. As well as Robin van Persie has done for Arsenal, he doesn't have the build-up play that Messi or Ronaldo would bring to their teams' attacks.

BIMA SAID | GOAL.COM INDONESIA - BARCELONA OR REAL MADRID
JOAO PINTO PREDICTS...
BAYERN MUNICH
The absence of Manchester United and Manchester City in the round of 16 should easily pave way for Barcelona or Real Madrid to win the Champions League. But, at the same time, I notice a few clubs that could potentially ruin their dreams. Bayern Munich are one of those and will hope to gain home-field advantage in the final.
Looking at the domestic position Arsenal, Chelsea and AC Milan are in, they will tend to focus more in the Champions League. Unfortunately Milan and Arsenal have to meet early, but whoever wins this tie are worthy of a place in the final. Forget about all the other clubs that are not mentioned here; I cannot see any of the dark horses going to Munich.