The national competition has been a stepping stone for many Japanese stars over the years, and this edition was full of young players brimming with potential
ANALYSIS
By Jun Nagata
Translation by Dan Orlowitz
In Monday's conclusion to the 90th All Japan High School Soccer Tournament,
Chiba's Funabashi defeated Mie's Yokkaichi in extra time
to win their fifth overall title and first in nine years.
Although the level of competition is considered by many to be lower than that of J-League youth programmes, in reality stars such as Yasuhito Endo, Keisuke Honda, Shinji Okazaki, and many others have participated in the competition. Just a year ago, Arsenal's Ryo Miyaichi made the jump from this
Zenkoku Senshuken
to Europe.
But who could follow in his footsteps? Here are five players with the potential to be the next Miyaichi and make a huge impact after graduation.
Takuma Asano, forward, Yokkaichi Chuo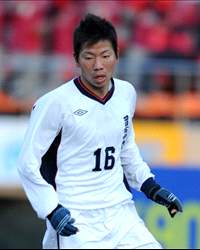 Though his school regrettably settled for second place after their extra-time loss, Asano (right) dazzled with a tournament-high seven goals. The youngster didn't just support his team's attack with his speed, but demonstrated his fantastic finishing abilities by scoring in every match. Asano paired up with fellow second-year student Shota Tamura to run rampant up front and played a leading role in his team's run.
Ryuji Izumi, forward, Funabashi Municipal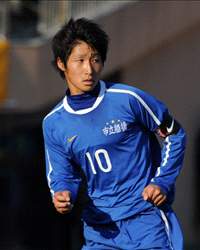 In the final against Yokkaichi, Izumi (right) scored the equalising goal in additional time before becoming his team's hero with an extra-time strike to win the match and the tournament. He may not be tall, but Izumi is more than capable of making big plays with his beautiful technique and superb judgement. With the ability to work his magic in any space, expectations are high for Ryuji's development.
Ryohei Shirasaki, midfielder, Yamanashi Gakuin High School
In a high school season that was said to be short on talent, this midfielder gained an unusually large amount of attention. Yamanashi stunned observers by bowing out in the first round despite being considered tournament favorites, but in the first half of their lone match, Shirasaki performed on a completely different level. Not only able to break through defenders on his own, Shirasaki also excels at using his team-mates and shows superior judgement. Though he played with injuries, the youngster may have been the best attacking midfielder in the competition. He'll join J-side Shimizu S-Pulse after graduating this spring, and his all-too-short time on the pitch demonstrated his potential.
Musashi Suzuki, forward, Kiryu Daiichi
The half-Jamaican striker appeared in last year's Fifa Youth World Cup with Japan's U-17 team. Suzuki struggled against tenacious marking in Kiryu's quarter-final loss to Shoshi Gakuen, but in the second round he practically toyed with the opponent's defenders on the way to scoring a hat-trick. Scheduled to join J-League side Albirex Niigata following his graduation in March, Suzuki has the potential to find a home in Europe if he continues to consistently impress.
Keisuke Tsumita, goalkeeper, Funabashi Municipal
The "guardian deity" of Funabashi and Japan's Under-18 national team supported his side with steady performances throughout the tournament. His superb ability to read the game and positioning skills allowed Tsumita to keep his team out of a pinch on many occasions, and his reactions to shots on goal were consistently sharp. Tsumita made big save after big save in the semi-final tie against Oita, and Funabashi wouldn't have been able to win without him. An instrumental part of the champions' top-class defending.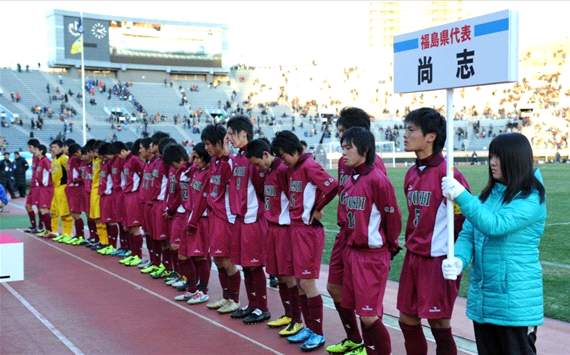 In addition to these five, Nishinomiya Municipal's
Kanta Goto
stood out with his solid playing rhythm, while Yokkaichi captain
Yusuke Kuniyoshi
had been the heart of his team before ending up suspended for the final; they and plenty of others have bright futures to look forward to.
And of course, when discussing the next Ryo Miyaichi one cannot forget his baby brother, Chugyo University High School's
Tsuyoshi Miyaichi
. The first-year student gave Yokkaichi headaches in the quarter-final, with unexpectedly strong shots that frequently caught the eventual winners off-guard. He may not have his older brother's speed, but with technique that rivals or even exceeds the Arsenal player, we can all surely look forward to the younger Miyaichi getting his big break sooner rather than later.
Goal_asia now has its own

and

account, so for all the latest news and features on Asian football follow us by clicking on the above links.