ANALYSIS

By Rob Stewart at Old Trafford
The Theatre of Dreams has become a fortress for Premier League champions
Manchester United
, and now
Sir Alex Ferguson
's side have set a new club record by racking up their 19th straight home win in the Premier League.
United have not dropped Premier League points at Old Trafford since a 2-2 draw against West Bromwich Albion in October last year, and in the wake of a 2-0 victory over Norwich City that kept the Red Devils on top of the league,
Goal.com
examines how they do it.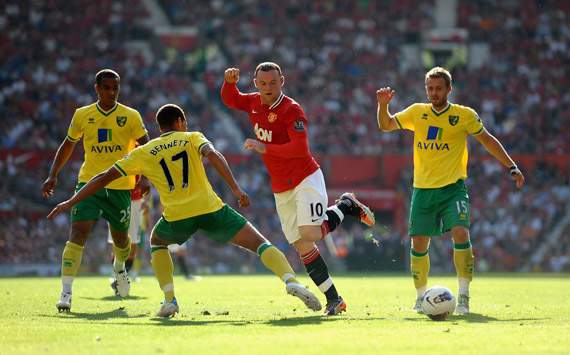 Sir Alex's side have hit the target 54 times in the Premier League at Old Trafford since that 2-2 draw with West Brom almost a year ago, which suggests that their opponents have to score three goals to stand a chance of winning at the Theatre of Dreams.
Dimitar Berbatov might be a peripheral figure these days thanks to the emergence of Danny Welbeck this term, but his 12 strikes over the last 19 games means he has still contributed more goals than anyone else to the cause during that period, and that includes Wayne Rooney who has struck eight times at Old Trafford in the league.
But it is a case of goals coming from here, there and everywhere for United. As surprising a sight as seeing Anderson nod in a goal against Norwich, defenders Nemanja Vidic and Chris Smalling have also chipped in with goals while surely it is only a matter of time before the marauding Phil Jones gets on to the scoresheet.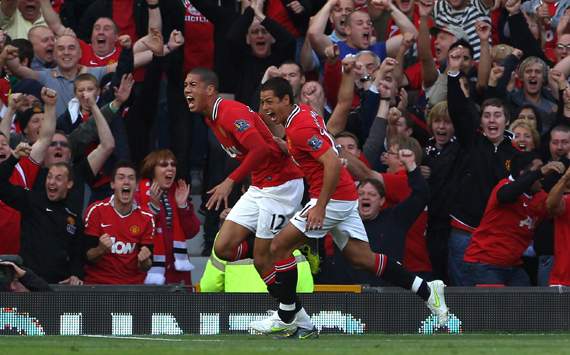 When they are on red-hot form, the Red Devils have a habit of catching their opponents cold; and while Javier Hernandez's first-minute goal in the 2-1 win over Chelsea towards the end of last season will stand out for United fans, Sir Alex's side burst out of the blocks with goals in the first ten minutes against Blackburn Rovers (Berbatov in the first minute), Sunderland (Berbatov, after five minutes), Aston Villa (Rooney within the opening inside 60 seconds) and Chelsea this season (Chris Smalling after just eight minutes).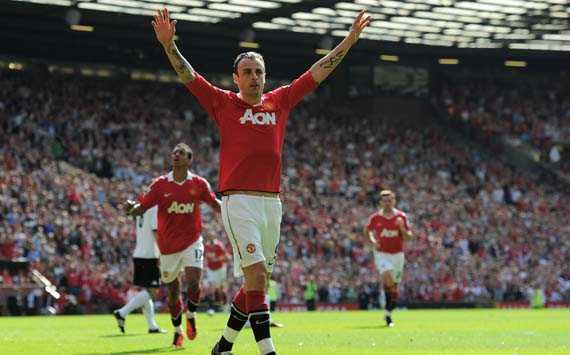 There appears to be no stopping United because even when they are down to ten men, Sir Alex's team can still be formidable opponents. Just ask Bolton fans, whose hopes of a shock win would have been raised when Jonny Evans was sent off for a horrendous tackle on Stuart Holden late in their game last season, only for Berbatov to grab a dramatic winner at the death.
They have become accustomed to late drama at Old Trafford since Steve Bruce netted those goals against Sheffield Wednesday in so-called 'Fergie Time' on their way to a first Premier League title in 1993, but a never-say-die attitude remains as strong as ever as shown not only by the two second-half goals from Anderson and Danny Welbeck that broke Norwich hearts.
No one can forget Rooney's spectacular winner against Manchester City, but Berbatov, Ji Sung-Park and Hernandez have all produced last-gasp winners against Bolton, Wolves and Everton, respectively, as patience paid off and their spirit of perseverance shone through, as it did against the Canaries on Saturday.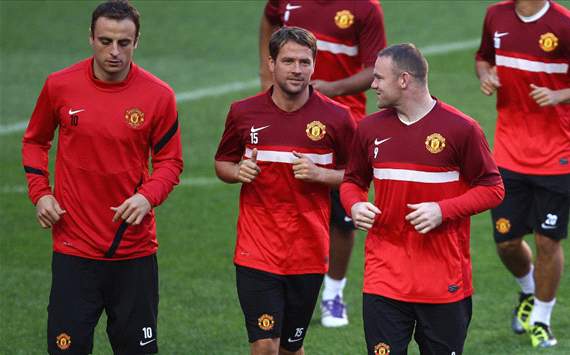 They have an embarrassment of riches in the personnel department at Old Trafford, and Sir Alex knows how to make full use of his substitutes as shown most famously by Teddy Sheringham and Ole Gunnar Solskjaer after they rose from the bench in the 1999 Champions League final.
But the same was applied against Norwich, when Welbeck struck as the champions kept plugging away against dogged opponents whose sights were set on a draw - and also over the last 12 months by Javier Hernandez (against Wigan), Dimitar Berbatov (Bolton) and Michael Owen (Blackpool).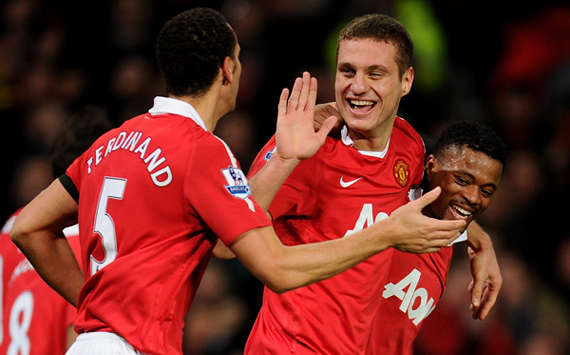 United are famed for their attacking flair, and although they lived dangerously against Norwich the clean sheet served as a reminder that defensive resilience has been a crucial factor in their record run. Now their opponents have been shut out in ten of their last 19 games.
With Manchester City heading to Old Trafford in three weeks' time, Sir Alex will be keen to iron out the defensive deficiencies that suggest United are not invincible, against a side who represent the biggest threat to their dominance - even without Carlos Tevez.
But United could do with injured skipper Vidic being back in the thick of the action rather than watching from the comfort of the Old Trafford directors' box when City head across town, determined to stop their rivals further extending their winning run.