EXCLUSIVE
By Rob Stewart
Former
Liverpool
defender Dominic Matteo knows what it takes to win the
Premier League
's biggest games thanks to his time with the Reds, but he does not think there will be anything to choose between his old club and
Arsenal
at the Emirates on Saturday.
It is a game that Arsenal dare not lose and while Matteo, who made more than 150 appearances for Liverpool before moving to Leeds United, does not expect the Gunners to suffer a defeat that would intensify the pressure on manager Arsene Wenger and is predicting a tight affair.
Here Matteo gives
Goal.com
the lowdown on the key areas where the outcome of the game will be decided.
Thomas Vermaelen v Luis Suarez
"They might have yet to concede a goal after two games this season but I'm still not too sure about Arsenal at the back.
"They kept out Newcastle and Udinese but don't look too strong at all in that department so their defenders will have to be on the top of their game to stop Suarez, who will be Liverpool's main attacking threat.
"The Liverpool midfield will be looking to get the ball into Suarez's feet quickly so that he can use his trickery to run at defenders in and around the penalty box and that will cause Arsenal plenty of anxiety.
"Suarez has great feet and he is great on the turn but as well as that Liverpool will be looking to exploit the physical presence of Andy Carroll, so Kenny Dalglish will be saying to the wide lads 'get the ball into the box early', and I am sure that will cause them trouble."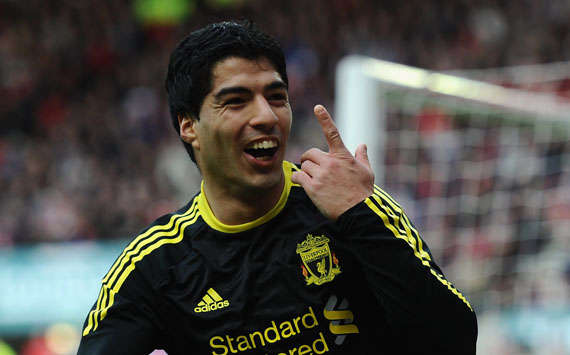 Constant threat | Matteo tipping Suarez to cause Arsenal problems
Emmanuel Frimpong v Charlie Adam
"I have heard good things about Frimpong and this is a great chance for him to further his claims for a regular starting slot with Alex Song out suspended but he will have his work cut out to keep Adam quiet.
"Frimpong is only 19 and his inexperience could tell because he will be up against an opponent who has been around the block a few times and he will know what these massive occasions are all about because of his time with Rangers. Temperament could be key.
"Adam will be relishing the chance to make the most of the space that the Emirates pitch has to offer and could pick off Arsenal. He will be Liverpool's main playmaker and Frimpong, who has a reputation as a high-energy, tough tackling midfielder, will be told to not only shield his defence but he will also have to shackle his midfield rival to stop him spraying passes all over the place.
"And Frimpong will have to be careful to avoid giving away free-kicks around the penalty box because Adam showed for Blackpool that he can be unforgiving at set-pieces."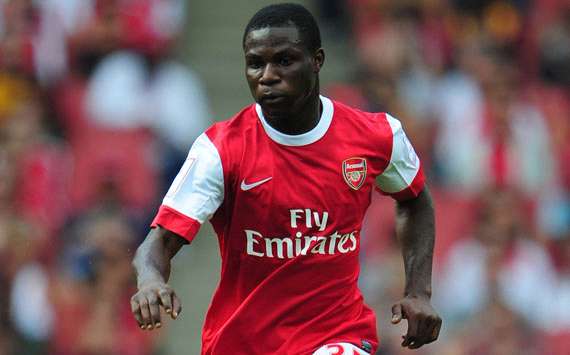 Inexperience | Matteo says Frimpong may have tough afternoon against Adam
Theo Walcott v Jose Enrique
"Enrique came on leaps and bounds last season with Newcastle and he will have to be on his toes to deal with Walcott's pace, but I expect him to do a good job to nullify the threat he poses down the wing.
"It will be difficult for Enrique to handle Walcott but I think that older heads can sometimes prevail in these situations. I think that Enrique has the know-how, the power and the pace to cope with his speed but he will have to be careful because if he lets his guard down Liverpool could have problems.
"Plus Walcott's confidence will be high after his midweek goal against Udinese in the Champions League qualifier but Enrique will be aware of that and will know that he will have to be on his guard. There can not be any lapses of concentration. He will have to produce a very disciplined performance."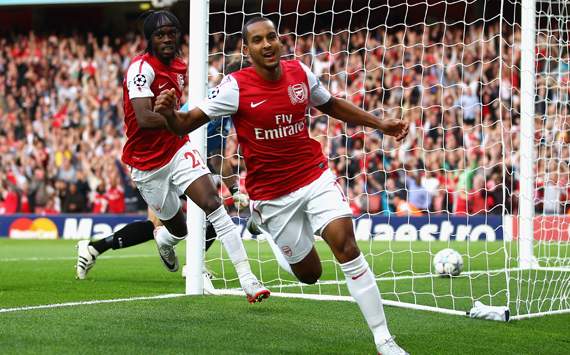 Off to a flyer | Walcott was on scoresheet in first start of the season
Bacary Sagna v Stewart Downing
"Stewart will be looking to get into the England squad for the upcoming Euro 2012 qualifiers and if he can do well against Sagna that will do his chances the power of good.
"The England coaching team will be watching him carefully because it is in the big games that Fabio Capello will judge his players. Stewart has had a good start to life at Anfield and I know him, he is a good lad, but this will be a big test for him but his ability to cross and shoot with both feet could give him a slight edge.
"Sagna is one of the best right-backs around and the fact he saw off Emmanuel Eboue shows how highly Arsene Wenger thinks of him. He's currently the France international right-back and Stewart will have to make sure that he doesn't cause Liverpool any problems down the wing as well."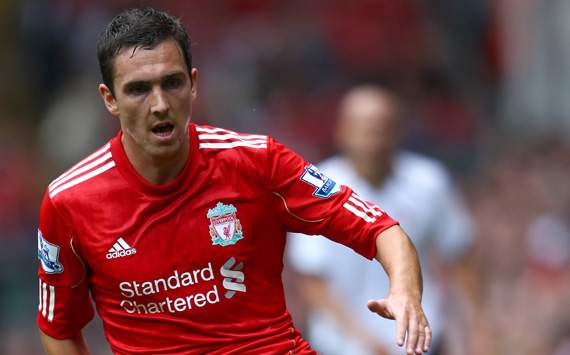 Slight edge | Downing may come out on top against Sagna
Robin van Persie v Jamie Carragher
"Now Cesc Fabregas has gone and Samir Nasri appears to be going, Robin van Persie is Arsenal's key man and they will need him to win this duel.
"Van Persie is not only their captain but he is also their main goal-scoring threat and he is also capable of scoring special goals as well, so Liverpool cannot afford to give him much time or space or he will get the better of them.
"He's a bit like Dennis Bergkamp in that he can drop off into those holes between attack and midfield that you want to avoid as a defender so someone will have to take charge of that and usually it would be Jamie that would get tight on him.
"The key thing that motivates a defender in these situations when there is a personal battle is that if someone scores against them then they are not happy and that will be the case for Jamie, who will be on a mission to keep Van Persie quiet in what I think will be a score-draw even though my heart tells me that Liverpool will win."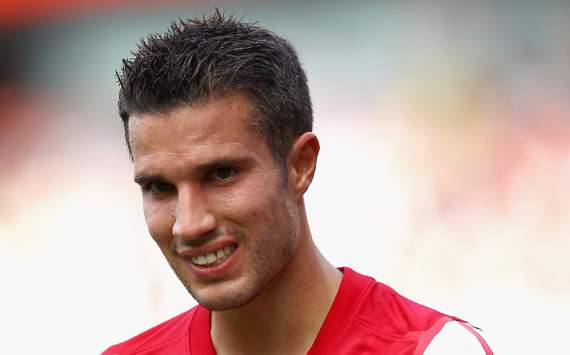 'A bit like Bergkamp' | Matteo believes Dutchman will have to step up after Cesc's exit