COMMENT

By Clark Whitney, Kris Voakes, & Ben Hayward
The second biannual Audi Cup delivered no shortage of entertainment this week as European heavyweights Barcelona, Bayern Munich and AC Milan, as well as Brazilian visitors Internacional, went head-to-head in Germany.
The friendly competition offered a chance for the sides to measure their form, as well as depth, as they played 180 minutes over the course of two days.
After playing to draws, Barcelona and hosts Bayern won penalty shoot-outs to advance to the final. On Wednesday, the Catalans went on to beat the Germans 2-0 to claim their first trophy of the season. Inter, meanwhile, finished third after twice drawing level and edging past Milan in penalties.
Below,
Goal.com
takes a look at the lessons that can be learned from the tournament.
Thiago has a big future at Barcelona - with or without Cesc Fabregas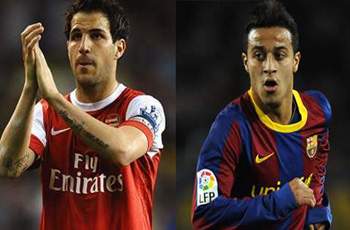 Impressive against Internacional and imperious versus Bayern Munich, Thiago Alcantara showed exactly why so many clubs are chasing him this summer - and just why Barcelona won't be letting him leave anytime soon. Thiago scored three of his side's four goals in the competition, including a stunning second against the German team to firmly stake a claim for a first-team place next term - whether or not Cesc Fabregas arrives.
In fact, on this evidence, Barca don't really seem to need the Arsenal captain at all. Thiago bossed the Audi Cup final and continues to enjoy a superb summer, having been instrumental in Spain's win in the Under-21 European Championship before signing a new, long-term deal with the Catalan club. Quite a close season, quite a player - and for Thiago and Barca, it's just the start.
Bayern Munich are still a mess in defence, but there is hope on the horizon
Given their aspirations of winning a treble, the way Bayern began the Audi Cup was a real laugh. It took just four minutes for their offside trap to be beaten, and it was sprung by a laid-back forward, taking down a long, high ball. Zlatan Ibrahimovic had all the time in the world to finish, and did so with aplomb. Not long thereafter, Antonio Cassano was through on goal, but Manuel Neuer bailed out his defence with a typical world class save.
In the final against Barcelona, however, Bayern showed signs of improvement. They may have lost 2-0, but one goal could hardly be defended against, and the defensive blunder for the other was committed by a player who will only be in the team's periphery in the coming season.
On the other hand, new signing Jerome Boateng was a rock in the centre: his pace and leaping ability alone allowed him to cover more territory than Daniel Van Buyten had against Milan, but the former Hamburg man was alert and decisive in defence. Even Holger Badstuber looked better alongside him.
Zlatan Ibrahimovic is ready to cause a stir again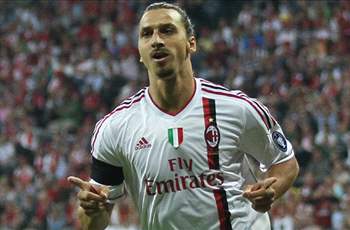 They say he doesn't turn up on big European nights, but they can't say he isn't quick off the mark. Zlatan Ibrahimovic is back, and in double-quick time.
Having ended the last campaign with a suspension-laden whimper, he has taken little time in getting into his stride in pre-season. A hat-trick in Milan's 12-0 win over Solbiatese was just the start, as he went on to become the only Rossoneri player to make any real positive impression on the Audi Cup.
Four minutes into Tuesday's clash with Bayern he'd already found the net. The following day, he struck twice as quickly. His goals, as well as his general play, smacked of a truly confident player; one who is ready to cause a stir again, despite still needing to shed some holiday weight.
Not since the end of the 2008-09 season has the Swede really been at the very top of his game, from where he can be one of the most devastating footballers on the planet, but the signs – however uncompetitive the matches have been so far – are more than positive.
For a second time, Jupp Heynckes has brought the best out of Toni Kroos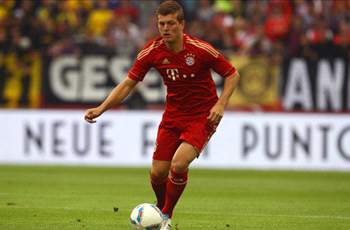 Around 18 months ago, Kroos was in the midst of an impressive run of form while on loan at Leverkusen. Under coach Jupp Heynckes, the U17 World Cup Golden Ball winner blossomed, assisting goals and scoring stunning strikes from distance on a regular basis. His return to Munich was anything but triumphant, however, and the youngster never managed to break into the starting line-up under Louis van Gaal.
The reunion with Heynckes seems to have sparked new life into Kroos, who had a superb match against Milan. The midfielder scored a brilliant goal from distance, and came close with several more attempts, earning man of the match honours. It was just the latest in a string of impressive performances by the former Hansa Rostock man, who could turn out to be a real ace for Bayern.
Let's be honest - a 'prestige' friendly isn't a Champions League tie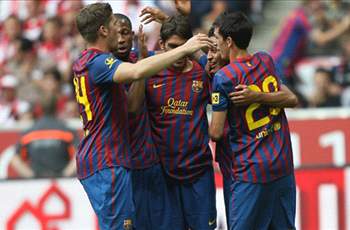 There were back-to-back full houses at the Allianz Arena, which will have pleased everyone involved. Bayern Munich and their lucrative sponsors will be happy with their more than adequate payday, and the fans who turned up will be able to say they've seen Barcelona, AC Milan, Bayern Munich and Internacional already this season. And as for the players: well, there's nothing quite like playing in front of a full stadium… especially for the Italians who can't count that as a regular luxury!
But while it was a competition contested in a great spirit with the best team winning (again!), there is little escaping the fact that there will always be sides with differing priorities taking part in fixtures such as these. Internacional and Milan provided a worthy spectacle on Wednesday, but it was clear that they were teams at two very different ends of the scale.
The Brazilians are a quarter of the way through their Brasileiro campaign, while the first thing in the minds of the Scudetto holders after missing all of their penalties will have been to check their league fixtures ahead of the season's start in a month's time. Tournaments like this often just remind us of how much clubs don't need such matches.
Follow Clark Whitney on