COMMENT

By KS Leong
Muslera, Villar & Raul Fernandez the stars
Forget Lionel Messi, Neymar, Radamel Falcao and Alexis Sanchez. The stars of the quarter-finals were all goalkeepers: Uruguay's Fernando Muslera, Paraguay's Justo Villar and Peru's Raul Fernandez. The three shot-stoppers were the heroes for their respective nations as they guided their teams into the semi-finals. Muslera's performance was perhaps the most poignant, denying Argentina's attacking machine with a series of improbable saves before thwarting Carlos Tevez in the penalty shoot-out. Villar was equally impressive, performing miracles for 120 minutes then stopping Thiago Silva from 12 yards to keep out Brazil's Samba stars.
Fernandez shouldn't be overlooked either, denying the likes of Guarin and Falcao and overshadowing his highly-rated counterpart in the Colombian goal, Neco Martinez - who had not conceded heading into the quarters - to guide Peru into the last four for the first time since 1983.
Tevez, Neymar, Aguero & Sanchez prove transfer market is inflated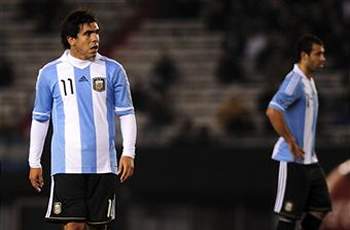 The big names of the Copa America failed miserably in the group stages. But after some encouraging signs in the last round of fixtures, there was optimism that the superstars of South America would light up the tournament from the quarter-finals onwards. Not a chance.
The players who have so far been the busiest in the transfer market news columns, and will continue to be for the next month or so, did little to enhance their image and justify the commotion surrounding them.
Carlos Tevez (€56 million), Neymar (€45m), Sergio Aguero (€45m), Alexis Sanchez (€50m) all flopped in their last-eight encounters. Radamel Falcao, who was also on the shopping list of Europe's elite but recently penned a new contract with Porto with a €45m release clause, didn't fare much better. Based on their respective tournaments, their club's demands appear more absurd than ever.
Robinho & Batista are delusional & in denial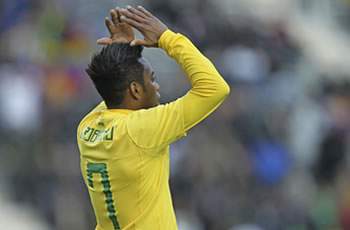 Robinho: "I think we had a good Copa America."
Sergio Batista: "I wouldn't call our Copa America a failure."
Following Argentina and Brazil's shock exits at the quarter-finals stage, Albiceleste coach Sergio Batista and Selecao star Robinho are both convinced that their countries enjoyed a respectable tournament.
Despite boasting the best player in the world in Lionel Messi and surrounded by other exceptional talent such as Gonzalo Higuain, Carlos Tevez, Angel Di Maria, Javier Pastore, and Sergio Aguero, just to name a few, Argentina won only one of their four Copa games - against the might of Costa Rica's U-23 side.
Similarly, Brazil's star-studded line-up of Maicon, Thiago Silva, Ganso, Robinho, Neymar & Alexandre Pato failed horribly as they too collected just one victory, a flattering 4-2 win over an Ecuador side 59 places below them in the Fifa World Rankings.
It's only the third time in Copa America history that both Argentina and Brazil have failed to reach the semi-finals, and considering the wealth of talent at their disposal, their demise is exactly that: a failure.
Brazil have been taking lessons from England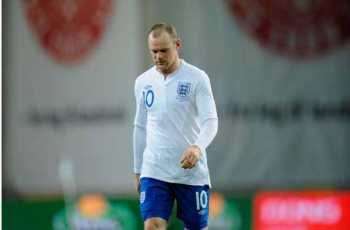 Has any footballing nation performed worse than England in major international tournaments when it comes to penalties? The Three Lions may have the poorest of records in shoot-outs, but even they would have cringed as Brazil abysmally bowed out in their quarter-final against Paraguay.
All four Samba stars, Elano, Thiago Silva, Andre Santos and Fred, failed to convert their spot-kicks, with Silva the only player to actually get his attempt on target.
It was the first time in Copa America history that a team missed every single one of their penalties in a shoot-out. So dreadful were Brazil's efforts, it made England look like specialists in comparison.
Coupled with the obligatory goalkeeping gaffe by Julio Cesar in the group stages and a quarter-final elimination, it might as well have been Fabio Capello's men competing.
Collective team play is more important than individual stars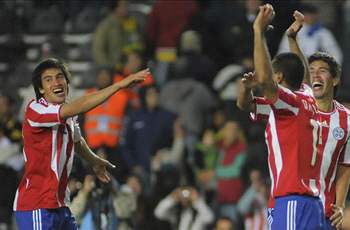 The 2011 Copa America hasn't been the most eye-catching spectacle in terms of the standard of football on display. The key to winning matches, it seems, is to defend in numbers, hold out for a draw, and either hit your opponents on the counter or rely on the lottery of the penalty shoot-out.
The quarter-finals were a prime example of this. Peru stunned Colombia with their extraordinary defensive work; Uruguay did likewise versus Argentina by stifling their illustrious rivals in midfield despite playing with one man less for a large portion of the match. Paraguay had more shots on target against Brazil in the shoot-out than they did in 120 minutes of football.
Long gone are the days of Maradona single-handedly carrying Argentina to glory, or Brazil pinning all their hopes on Ronaldo. If the Copa, Barcelona and Spain have taught us anything, individual superstars need an equally superb, well-drilled team around them to succeed.
Follow KS Leong on