Expectations will be high as the Argentine side prepare to kick off their campaign in La Plata, but the squad has enough experience and maturity not to be overwhelmed
COMMENT

By Daniel Edwards in Buenos Aires
Just hours away from the beginning of the 2011 Copa America, a buzz of anticipation is growing in Argentina as they prepare to watch their heroes kick off against Bolivia, the first international match to be staged in a newly-renovated Estadio Unico in La Plata. Expectations are high, and the pressure to win is daunting for Sergio Batista and his players. But then again, when has it ever not been in this society so gripped by the human soap opera that is football.
Certainly the Argentina squad shows little sign of being affected by the pressure of hosting the tournament, which is a reflection on the professionalism and experience of a team which, barring a few notable exceptions, is still relatively young.
Players like Javier Zanetti, Esteban Cambiasso and Gabriel Milito have seen everything so far in their careers, but what has impressed pre-tournament is the maturity of young stars like Ever Banega, Javier Pastore and, of course, Lionel Messi in front of the cameras. In an increasingly media-savvy business where brashness and a larger than life personality are valued, this kids with the football world literally at their feet come across as almost painfully humble.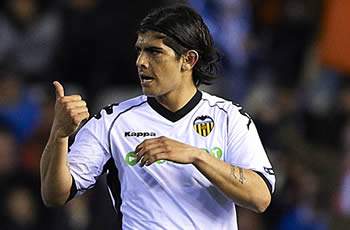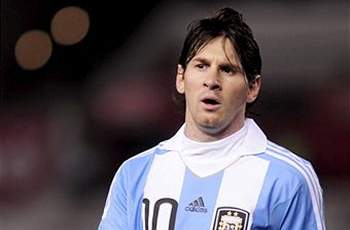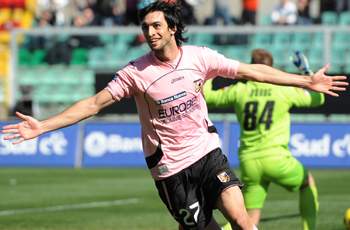 Old Heads |
The maturity shown by Banega, Messi & Pastore belies their tender years
There has been no bravado, no arrogant claims of imminent victory; just the recognition that there is an entire generation of Argentine people who have grown up without seeing their team win a title - since 1993 in the Copa America - and the onus is on the class of 2011 to right this historical oversight and bring back silverware.
Of course, recognising that you are expected to win is one thing. Going on to do it is very different indeed. Coach Batista, though, possesses what his predecessor Maradona never had, and what eventually failed him in Johannesburg: a coherent tactical plan, and the clarity of thought to stick with it even when results are not going his way.
This is why for 'Checho', the 4-3-3 cannot be touched. This is why after the Albania game only one change was made to the squad, Carlos Tevez entering for Di Maria in a switch that generated little controversy or discussion. Tevez is loved by the public, but in his short spell on the pitch last week he proved Batista's first thoughts wrong - he showed that he could play alongside Messi in an attacking trident.


"[Tevez] earned his place... he can play together well with Messi."



- Batista confirms that Carlitos will start vs. Bolivia

Apart from that alteration, the rest of the team needs little review. Messi continues in the withdrawn centre-forward role he is slowly making his own in national colours, accompanied by Ezequiel Lavezzi with the formidable midfield trio of captain Mascherano, Banega and Cambiasso controlling the tempo behind.
The centre backs and goalkeeper still do not inspire total confidence, but outside them the full-back pairing of Zanetti and young Marcos Rojo provide what appears a decent balance of attacking threat, and defensive stability down the flanks.
It is somewhat a disservice to gloss over the threat of Bolivia for this upcoming curtain-raiser, and you can be sure that no-one in the Argentina camp will take them lightly- not least because their last meeting ended in that infamous 6-1 destruction in La Paz which was perhaps the biggest shock in the history of Argentine football. Players like Marcelo Martins and Ronaldo Raldes are not to be taken lightly, but all indications suggest that, barring disaster, Friday's opener should see the home side start the competition with three points.
All should be in place, then, for a successful Copa America campaign, and it is the opinion of most connected to the Argentina team that a final appearance at least is extremely possible. However, better teams than the Albiceleste have fallen on their face under great expectations, and with the South American playing-field looking flatter than ever thanks to the resurgence of Chile, Paraguay, Colombia and Uruguay, no game can be taken lightly if Mascherano wishes to lead his men on a lap of honour around the Monumental pitch on July 24.