Fans give their opinions on the all-English quarter-final and address the key issues that could decide who goes on to win a semi-final spot
There has been no love lost between
Chelsea
and
Manchester United
in recent years and when they face off at Stamford Bridge in the quarter-final of the
Champions League
hostilities will resume between the two most successful clubs in English football over the past five years.
In a repeat of the 2008 final, the stakes are high for both clubs and with the draw of Wembley, the host stadium of the final, lurking in the background, Wednesday night will be a massive occasion for both sets of fans.
Goal.com UK
caught up with Editor of
United Rant
,
Ed Barker
, and
Bal Rihal,
chairman of
Punjabi Chelsea Supporters Club
, to address the burning issues ahead of the crunch clash.

What are the opposition's real weaknesses that you feel could be exploited?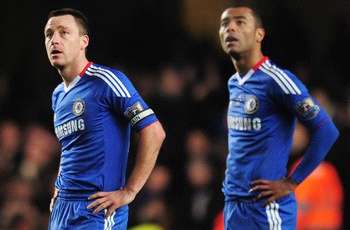 BR:
Defensively United are not a unit. Against West Ham they could have easily conceded three or four goals.
We will try to use our pace and strength to exploit
this and hopefully we will create a lot of chances.
In recent years United have struggled to beat us at Stamford Bridge and it's been nine years since they have come out on top in west London. This will definitely be an advantage for us.
EB:
Their lack of pace in central defence is a huge weakness for Chelsea. David Luiz had a fine game in the recent Premier League meeting between the sides, even if he was more than a bit lucky to remain on the pitch.
Without Luiz Chelsea will be vulnerable to pace. But will Javier Hernandez play?

Which opposing player do you regard as their dangerman?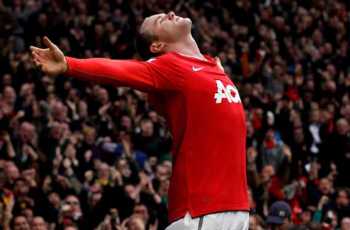 BR:
Definitely Wayne Rooney. He has suddenly come into a rich vain of form after scoring a hat-trick at the weekend against West Ham.
We will definately need to keep a close eye on him.
EB:
Didier Drogba always seems to turn it on against United. I don't buy into the Fernando Torres v Nemanja Vidic hype.
One good game does not make the myth a reality. Drogba, on the other hand, has a proven record against United and could bully the inexperienced Chris Smalling - if both play, of course.
Which opposing player will be getting booed the most by your fans - and why?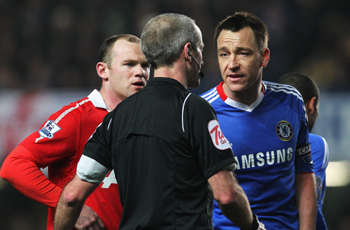 BR:
Rooney will get a hostile reception following his much publicised verbal assault at the TV cameras.
He is always a man in the news and the fans will play on this and give him a hard time.
EB:
Tiny Tears Terry I should think, not that there's any love lost for Ashley Cole either.
There's just something deeply unpleasant about Terry, from the 'alleged' affairs with his ex-team-mate's ex-partner, to his crass posturing, and the whole England captaincy issue.
How do you think both managers will approach this game?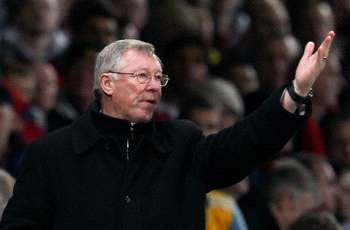 BR:
I'm sure Carlo will be looking at winning by a good margin. I am quite certain he will use the attacking 4-4-2 to get at United early on.
He will be looking to our defence to be tight so we do not concede that crucial away goal. Petr Cech has been in awesome form of late so he will play a important part.
Alex Ferguson on the other hand, will be playing with typical Champions League tactics. He will look to contest the midfield and try to get an away goal on the break and then look at shutting up shop.
EB:
Ferguson normally adopts a cautious approach in European games so a five-man midfield, with Wayne Rooney as the lone front-runner is a safe tactical bet.
However, the lack of pace in Chelsea's defence might just tip Ferguson's selection towards including Hernandez. The Mexican started in the recent league game after all.
Fernando Torres has not found his shooting boots since moving to Stamford Bridge but could a Champions League quarter-final against Manchester United spark him into life?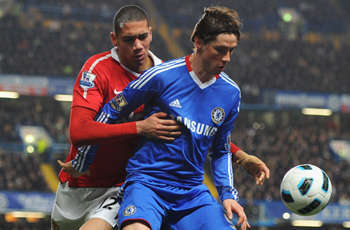 BR
: Its about winning the game, not who scores the goals. However, Torres has a great record against Manchester United and he scares them.
Now is the time for him to stamp his authority with a couple of cracking debut goals tonight. A quarter-final between two great European teams should be incentive enough to ignite that spark!
EB:
I don't think the occasion matters but of course the player's quality is a concern. That's what makes this stage of the season great though.
Each game is huge and the stakes couldn't be higher for either team. That said I don't expect the game to be decided by forwards - midfield, as ever, will dictate who wins, and who is to be disappointed.
How do you think the news of Wayne Rooney's ban will affect his performance? Will it act as a big inspiration to him?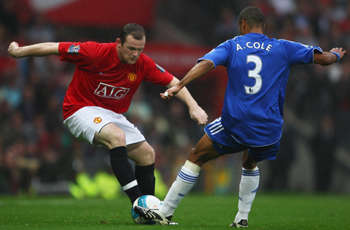 BR:
Rooney will not change his game. He always gives 100 per cent and I think he will
be up for the challenge.
But I think our defence will keep him quiet.
EB:
Rooney is as ever an angry man so I really don't see how this will affect him at all.
The FA's decision is an utter disgrace, not only because of the severity of Rooney's punishment, but the complete inconsistency.
There is no doubt that four-letter words will be used liberally at Stamford Bridge. By the players, the managers and the fans.
How do you rate your side's chances of lifting the European Cup at Wembley?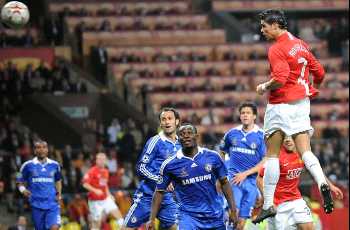 BR:
We have as good a chance as any team left in the competition. This is the only trophy we haven't won. At this current point, this is the one we are playing for.
It's all or nothing and we have a great chance to win it.
EB:
No higher than at the season's start when I felt a semi-final slot would be an over-achievement.
That said, Chelsea is beatable - much more so that facing Barcelona or Real Madrid at this stage of the competition.
Whoever wins the competition is going to have to beat Barcelona eventually but I can't see anybody doing that. I couldn't last year either though.

How big a miss will David Luiz be for Chelsea after what he did when the sides last met?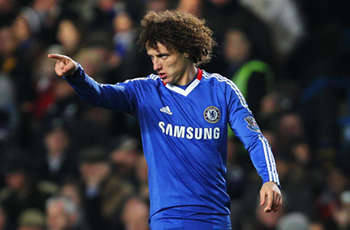 BR:
David Luiz is a Punjabi Chelsea favourite. Especially as his goal celebrations are akin to Bhangra moves.
He was by far was our best signing in January.
He exudes confidence and gives us an extra attacking option, especially if his past game against United is anything to go by.
His defensive skills will be missed, however our cover will be adequate to get the job done.
EB:
Luiz is a huge miss and not just because of his quality. Antonio Valencia's return, alongside Rooney, Hernandez and Nani means United has bags of pace up-front.
Carlo Ancelotti must realise this and may just shy away from playing a straight 4-4-2 against United, which might leave his central defence exposed.
Does the fact the final is at Wembley provide even more incentive to win the trophy this year?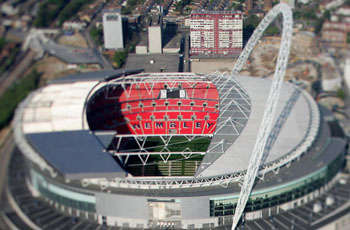 BR:
It most certainly does. There's nothing like winning a trophy on home soil.
The writing is on the wall. The final is in London and a London club has never won the Champions League before.
I think it's our chance to shine and bring the Champions League trophy home to West London. Let's hope we meet and beat Barcelona at Wembley!
EB
: Not at all. Wembley isn't a 'special' place for United fans.
For a start Old Trafford is better. Second, United play there all the time anyway, including the weekend after next. Finally, we'll miss out on a final abroad. Nobody will forget Camp Nou in '99 or Moscow 2008.