After announcing he'll challenge Sepp Blatter for the FIFA presidency later this year in Zurich, it's time to take a look at just what will change in world football if Mohamed Bin Hammam is successful.
MORE:

Is he going to fundamentally alter the sort of operations within the governing body that have damaged its reputation in recent years? Will a lack of transparency continue to frustrate fans, media and member associations under the 61-year-old?
Goal.com
takes a look at the policies outlined by the man looking to dethrone Blatter.

Technology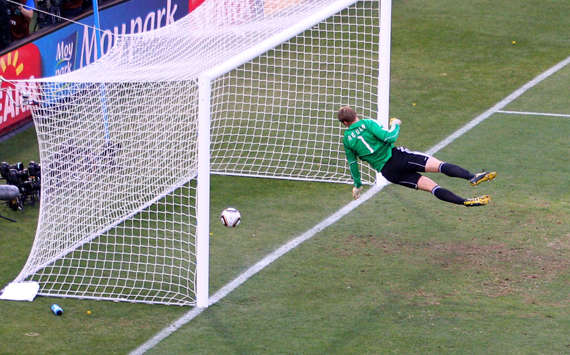 Bin Hammam has clarified his position on technology, whilst not allowing himself to go into too much detail at is announcement in Kuala Lumpur. What he did confirm was that he is in support of goal-line technology, which has become a contentious issue for FIFA, particularly in the wake of Frank Lampard's infamous 'goal' against Germany. He also has given support to using extra officials behind the goals as trialled by UEFA. It represents a clear attempt from Bin Hammam to create a perception of himself in the public eye as a moderniser, something he has been able to do within his own confederation.

Financial Restructure
The Qatari is keen to double the financial assistance to member associations from $250,000 to $500,000. Meanwhile, the funds made available to individual associations through FIFA's Goal projects around the world for underdeveloped and underprivileged football nations will be increased to $1 million. He also wants to make sure member associations are "fairly compensated" by changing the way World Cup revenue is distributed.
Administrative Restructure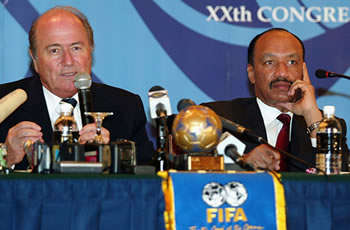 FIFA's very face and the way it operates will be changed fundamentally, the 61-year-old has promised, if he is elected. Firstly, the FIFA Executive Committee will increase in size and comprise of 40 members and be re-named the "FIFA Board" whilst a "Transparency Committee" will be set-up to monitor the governing body. Decentralisation was another key word use, with Bin Hammam set to delegate tasks currently taken on by the governing body to member associations, giving them more responsibility and increasing the efficiency of FIFA.
"It is imporatnt that FIFA delegates some of its activities in these areas to the confederations," Bin Hammam said.
"The confederations are an integral part of the football organization and a very important part."

Limited Terms
It will be interesting to see whether Bin Hammam lives up to his word and pushes for new laws within the game limiting FIFA presidents to two consecutive four year terms. The Qatari has often been quoted as saying change is needed at the top fairly regularly, with previous presidents having enjoyed terms spanning over two decades and in Blatter's case, over a decade.
CONCACAF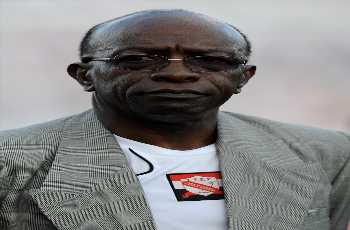 Will be a crucial battle-ground during the election but remains a grey area so far as Bin Hammam's proposed plans for it. Will he offer an extra spot at the World Cup? Will he look to bring the same reforms - financial, professional, developmental - that has characterized his eight-year reign in Asia in order to lift standards across the board in the Americas?
"Trying to convince them that for the future, change is needed," the Qatari said. "I have a plan and I have worked in Asia to develop football in Asia, eight or nine years back having the same quality of football and difficulties as CONCACAF and other federations.
"We've managed to bring the AFC forward."
Follow Chris Paraskevas on