Goal.com looks at ten unruly events involving Roma or Lazio...
Serie A will be graced with the Rome derby this Sunday afternoon, a match known for it's unpleasant incidents as much as for the football played.
Though not always a title-deciding fixture, clashes between the two sides are not only heated, but sometimes down-right violent in their own respect, encapsulated by what is often viewed as a hot-headed Roman temperament. Rough challenges, insults, and verbal exchanges have resulted in riots between both fans and players. Arguably the most passionate derby worldwide, the winners experience unbridled joy, while the losers are left with a pain in the pit of their stomach.
Following Daniele De Rossi's recent elbow in the Champions League,
Goal.com
runs down 10 moments where either Roma or Lazio players, or both, lost control ahead of the teams renewing their rivalry this weekend.

1) Francesco Totti Spits At Christian Poulsen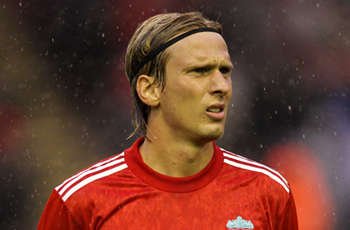 Italy were among the favourites to win EURO 2004, but Francesco Totti's infamous spitting incident in their 0-0 opening draw with Denmark ended their chances. Being closely marked and often clipped by Poulsen, Totti later spat on the tenacious midfielder and was punished after the match with a ban until the semi-finals. The Azzurri crashed out in the group stages, despite earning two draws and a win.
2) Daniele De Rossi Elbows Darijo Srna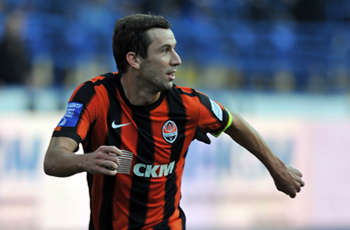 The most recent evidence of 'Roman Ruin' came about last week in the Champions League, in a truly atrocious 3-0 loss to Shakhtar Donetsk in the Champions League. 'Il Capitano Futuro' De Rossi entered a challenge with Darijo Srna, ferociously elbowing the opposition's captain in the head. The overly physical approach went unseen by the referee, but UEFA are investigating the incident and a lengthy ban is likely for the Roman.
3) Paolo Di Canio's Fascist Salute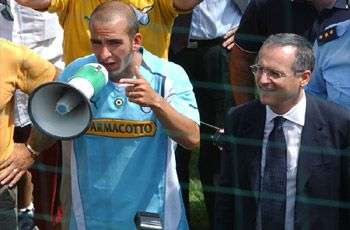 The Rome derby is not only a battle on the football pitch, but is also a heavily political one as well, especially in the 1980s. Although that political rivalry has died down since then, club hero Di Canio still incited controversy by making the fascist salute twice to the Lazio right-wing fans. On the second occasion he was handed a one-match ban and also fined €7,000.
4) Zarate Takes On Bologna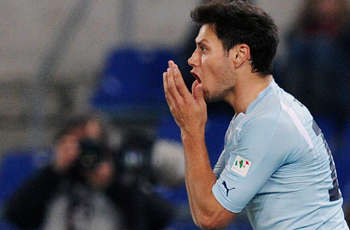 Back in January, Lazio striker Mauro Zarate was involved in a major scuffle after a 3-1 loss to Bologna. Following the final whistle, the Argentine apparently took issue with the treatment Andre Dias was receiving from the Bologna players. The former Birmingham City man lost his cool, throwing the ball at an opponent and also attempting to strike a Rossoblu player, hitting an assistant referee in the process, before eventually having to be restrained. He earned a three-match ban that was later reduced to two.


5) Coin Hits Referee Anders Frisk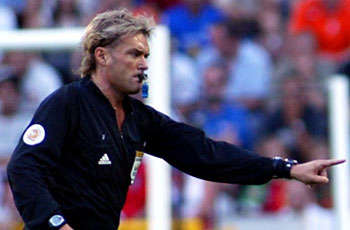 Not a player this time, but the crowd. In a 2004-05 Champions League match between Roma and Dynamo Kiev, referee Frisk was struck by a coin thrown from the stands and started bleeding heavily from his head, causing the forfeit of the match (Kiev were awarded a 3-0 win). It wasn't the last time Frisk would have issue with a certain set of fans, after receiving death threats following Chelsea's elimination of Barcelona later on in the same tournament and season, prompting the official to retire.
6) Totti Chases & Hacks Down Mario Balotelli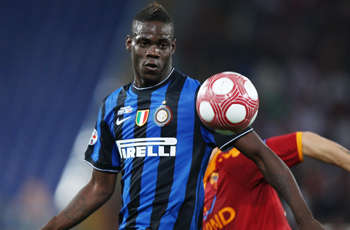 Rewind back to the Coppa Italia final last season where Inter were 1-0 winners over Roma courtesy of a goal from Diego Milito, but the Argentine's splendid strike was overshadowed by a moment of madness from 'Er Pupone,' who, following a few verbal spats with 'Super Mario,' got a fiery look in his eyes and ran after Balotelli, viciously hacking him down from behind and earning a straight red card toward the end of the match. His team-mate De Rossi couldn't believe the scenes, holding his hands on his head.


7) De Rossi Elbows Brian McBride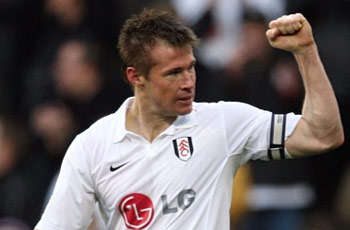 Srna wasn't the first man De Rossi has given a powerful elbow to when the going gets tough. In Italy's triumphant World Cup 2006 campaign, in a physical match against the United States, De Rossi gave USA striker Brian McBride a face-full of arm and a cut that required three stitches. The hot-headed midfielder was handed a four-match suspension, but returned in time to successfully convert a penalty during the shoot-out victory over France in the final.
8) Sinisa Mihajlovic Spits At Adrian Mutu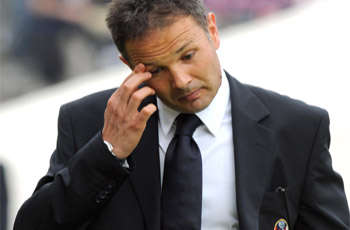 Totti isn't the only one who spits on an opponent. Former Lazio defender Sinisa Mihajlovic spat and kicked at Adrian Mutu back in 2003 when the Biancocelesti played Chelsea. Mihajlovic later apologised saying, "Children should not use my behaviour that night as an example," but was still handed an eight-match ban and heavily fined. Interestingly, Mihajlovic (now a coach) currently works with Mutu at Fiorentina.
9) Lima Loses It Against Galatasaray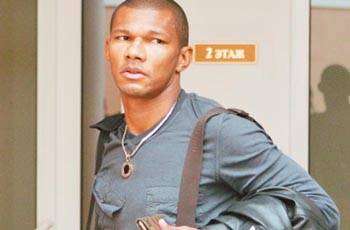 Another Champions League disaster, Fabio Capello's Roma in 2002 entered a spectacular fight with Mircea Lucescu's Galatasaray. Lima, who allegedly was left incensed by comments towards him from the Gala players, went to attack them with a flurry of punches when problems had already started. The Brazilian had to be restrained by his coach and police officers in a scene that saw over 20 law officials injured. It was a virtual violent mosh pit of players and police as Lima was hauled down the Stadio Olimpico tunnel.
10) Fight! Totti Gives Lazio The Thumbs Down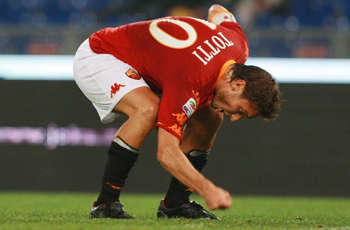 In last season's meeting in April, following an emotional comeback 2-1 win over Lazio, a fight broke out between the two sides, with the entirety of both squads - coaches, substitutes, assistants - all involved after the final whistle and running onto the pitch. The lasting image remains Totti's 'thumbs down' signal to the crowd, a gesture that many claim he was suggesting that his rivals would be relegated. The Lega Calcio took issue, despite Totti's explanation and apology, fining him €20,000 for the 'provocative' gesture.

Follow Goal.com on

. Get the latest football news direct... Check out Goal.com's

page; be part of the best football fan community in the world!