The double defeat at home against Bologna and Milan has laid bare the Juventus crisis. With their league position already compromised, and a place in the Champions League almost impossible to reach, the process of change has started, and the club are already looking at another revolution.
Here, we analyse the possible changes at the Old Lady.
Staying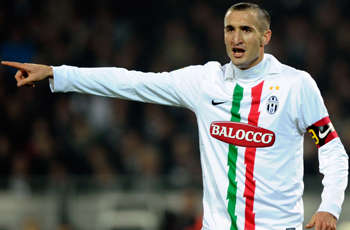 Chiellini, future captain

We start with the pillars of the team, Gianluigi Buffon and Alessandro Del Piero. Then we can add new 'Bandiera' players such as Giorgio Chiellini and Claudio Marchisio - the only real stable players of a side that has disappointed this season. Despite inconsistent performances, Milos Krasic is one of the few to have arrived and become a hit with the fans after making a good impression on the pitch. The same with Frederik Sorensen, who, despite making some casual errors, he has shown quality and personality.
Unfortunately for Juventus fans, the praise finishes here.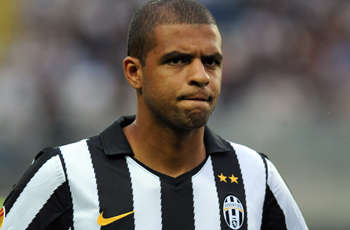 Felipe Melo, forced stay

There are players who arrived for high fees that could be staying to avoid losses or because they have a lack of admirers. Felipe Melo, Jorge Martinez and Leonardo Bonucci are three such players.
If offers arrive, the club would consider selling, albeit at a loss. As such, there is a chance that they will be given another opportunity to prove themselves. The same goes for Amauri. Andrea Barzagli, on the other hand, would not make a difference as he arrived for free, and thus he can be an alternative for the defence next year. The same for Paolo De Ceglie.
The list of players whose career at Juventus is potentially over is a long one. Vincenzo Iaquinta, Fabio Grosso, Zdenek Grygera, Marco Motta, Simone Pepe, Momo Sissoko and Luca Toni should be waving goodbye to Juve at the end of term. Marco Storari and Alex Manninger are luxuries that Juventus in the Europa League, or out of it, cannot afford. Therefore in this case it depends on offers. Hasan Salihamidzic's deal will expire, and there is also the cost of Leandro Rinaudo's loan deal to consider. If this is not a revolution then what is?
Going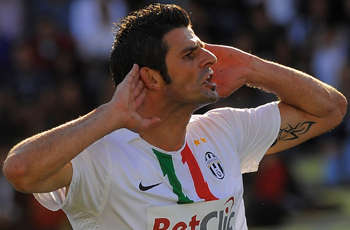 Iaquinta,time to go

Those leaving, who have played all their cards already, include coach Luigi Del Neri. Apart from poor results, the acquisition of players who have not performed weighs on his shoulders. Not being able to adapt in times of emergency and the lack of responsibility in key moments spell the end. The coach arrived at the wrong place and at the wrong time. His experience at Juventus is over and there is little doubt about this. Even if they do qualify for the Champions League, which seems like mission impossible at the moment, he would still go.
Doubt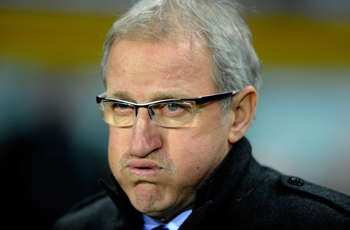 Del Neri, mission failed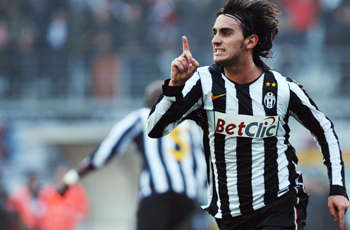 Aquilani, questions over stay

There are thorny issues too with Fabio Quagliarella, Alberto Aquilani and Alessandro Matri: who all came to Turin with so much hope.
The common factor in their stories, however, is their high price - €16.5million, €16m and €18m respectively. For Quagliarella about €5m has already been paid - and thus the decision to surrender him would be a questionable economical choice at the very least. It remains to be seen what the situation is with Aquilani and Matri; for the midfielder, the feeling is that without a discount on his value, his future will be back in England with Liverpool. For the attacker Matri, the informal agreements between Giuseppe Marotta and Massimo Cellino have not yet been revealed.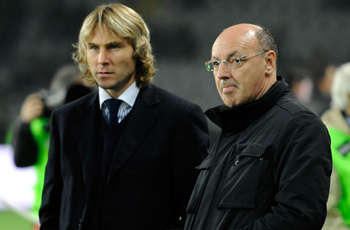 Marotta, where next?

What is certain is that if Juve were to retain Quagliarella and Matri they certainly would have an attack which is well-stocked and with good prospects, but it would exclude the possibility to further reinforce with a high-level hitman, which Juve still lack.
Among those still unsure of their Juve futures is Beppe Marotta, who was welcomed as the Messiah at Juventus because he was a "football man who understood it." The results, however, do not demonstrate that the club made the right choice. The professionalism and competence of the general director cannot be questioned, but some transfer choices have left some observers puzzled. It seems there is doubt at the club as to whether to continue the relationship.
Arrivals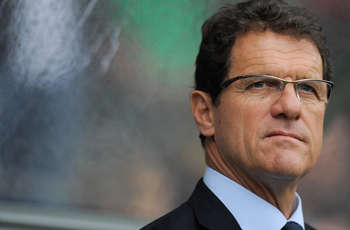 Capello, bench dream

Everything depends on the extent of the revolution, which will start from the ground up. The dream is clear: Fabio Capello back as coach of Juventus. And with him, Franco Baldini, which would seal the departure of Marotta. Recent history should have taught the club that they need someone capable of withstanding pressure and with the experience to deal with issues at all levels. The option of appointing a 'novice', therefore, should be excluded.
Luciano Spalletti and Walter Mazzarri would be able to understand the issues at the club and deal with them properly. As tacticians with great pedigree, they would available to come in. There are not many more options though. Intriguing, but perhaps not feasible, is the assumption that would lead to the return of Didier Deschamps for a second spell. He has international experience which is what the club is looking for and he has proven to be able to handle the top level by taking Marseille back to the top of French football after years of neglect. Convincing Marcello Lippi to return for a third marriage would be unlikely.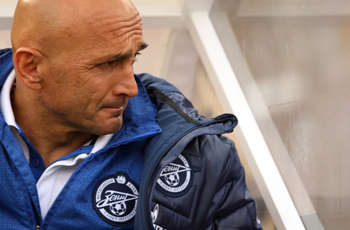 Spalletti, fascinating possibility

Certainly, though, Juve have big gaps to be filled: the first team squad lacks the overall quality, especially in midfield. If, then, they are to go with a new system, two wing-backs are the minimum arrivals required and another midfielder should be added to that wishlist. The rest will depend on tactics. A winger could arrive if the tactics changed to a Spalletti style 4-2-3-1 or a big striker in case of a more traditional 4-4-2.
But beyond the names, positions or quotes, what the fans hope for is a standard of player who could rise to a leading role.