July 4, 1998 was a low point in the otherwise successful history of German football. That was the date when the national team lost 3-0 in the quarter-finals of the World Cup held in France - as the reigning European champions. The hitherto impressive Christian Woerns' red card spelt the beginning of the end. The disappointment was considerable and German football was in the gutter. It required an urgent transformation. A very young Sebastian Deisler was anointed as the Messiah - but he could not take the pressure. And we tell his story today in the latest edition of the Germany Unity Series.
Hope Springs Up

The DFB paid for missing the chance to blood the next generation with a second successive elimination at the quarter-final stage. However, hope emerged from nowhere around Germany, as they celebrated Sebastian Deisler's debut for Borussia Moenchengladbach against Eintracht Frankfurt on September 8, 1998. Deisler took to the hallowed turf of the venerable (and now demolished) Boekelbergstadion. It would take another six months for him to make a serious breakthrough. Few will ever forget his 60-yard solo run in the 2-0 win over 1860 Munich, which crowned an outstanding performance. "The ball was struck in exactly the same place as [Guenther] Netzer's goal to make it 2-1 in the DFB-Pokal final against FC Koeln in 1973," Sueddeutsche Zeitung reported with great enthusiasm.
Full Of Praise
A new star was born. He would be the saviour - the messiah of German football - and all that after a mere 11 Bundesliga appearances. Gladbach's coach Friedel Rausch was already certain of it: "At some point, he will be mentioned in the same breath as [Fritz] Walter, [Uwe] Seeler and [Franz] Beckenbauer." National team coach Erich Ribbeck was also fulsome in his praise for the 19-year old: "A jewel. We can focus our play through Deisler and he plays through the pain barrier. We need such players."
Relegation And A Move To Hertha

Despite the presence of the new star in the team, Borussia Moenchengladbach were relegated to the 2.Bundesliga for the first time in their history and went down with a whimper. 'Basti Fantasti', who was already attracting the interest of many of Europe's top clubs, left the club after just 17 professional appearances and went to Hertha Berlin. The expectations in the capital were no less. "I was 19, 20 when the German people thought that I could save German football. Me alone. There was still Michael Ballack, but he was four years older and played at idyllic Kaiserslautern. They gave me no time to settle," Deisler later said in an interview with Die Zeit.
A Sad Clown

Whilst at the capital city club, Deisler made it into the national team on a regular basis. However, even then he no longer felt comfortable in his own skin. He lived in an imaginary world although he only later revealed that, after his career had come to an end. "I must be honest in saying that Hertha as a club were as unprepared as I was. They were happy to throw me to the lions. I became so unhappy when I tried to make others happy. I felt like a sad clown," he told Die Zeit.
Early Warning Signs

He was particularly disappointed with the management of Dieter Hoeness (now of Wolfsburg) after it became known that he would be moving to Bayern Munich. No one was there to shield Deisler from the barrage of criticism that came his way: "Instead he [Hoeness] stood by and watched as I was hounded out of Berlin. That's what began to spoil my view of football. That was my shot in the neck. I know today that that's the point at which I should have stopped."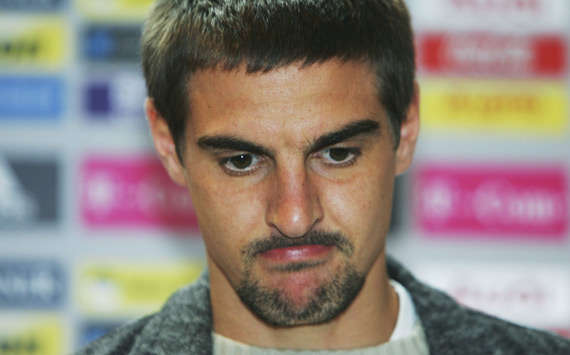 The New Star Of The South

After three years and several injuries at Hertha Berlin, he made the move to der Rekordmeister, FC Bayern Munich. It was the logical next step for every talent in Germany to make their way to Bayern. From Deisler's point of view, it was an opportunity to go from being the focal point to blending into the background among the many stars at Bayern.
He arrived in Munich already on crutces. His Achilles heel - the right knee - had given way once more. No one at the time was aware of the mental toll it was taking. Bayern built their team around him. He was the successor to Stefan Effenberg as both playmaker and leader, although the two, in terms of their personalities, were like chalk and cheese.
Exemplary Support
In 2003 came a shock for every football fan. The now 23-year-old was suffering with depression and therefore had to call a halt to his career. Uli Hoeness showed exemplary and unstinting support towards Deisler in spite of everything and was willing to give the player time. Hoeness may attract both positive and negative reaction to his provocative comments to the media but he is one of the few figures in a leading role in the professional game, who can still view things through the eye of a professional footballer. Deisler had been thrown in at the deep end as the major hope of German football but admitted: "I never had the time to develop, never had the time to grow up and become an adult. For that, I am very grateful to Uli Hoeness. He believed in me right to the end but it was a very difficult period."
The Low Point Of His Career
Edmund Stoiber, a board member at Bayern who was also the CDU/CSU candidate for Chancellor in the 2002 general election, then described Deisler "as one of the biggest loss makers for FC Bayern". The professional footballer was viewed as a commodity. Nevertheless, the midfielder returned to the spotlight after his time out of the game and made a fresh start. However, yet again his knee always put pay to his plans. After missing out on the 2002 World Cup in Japan and South Korea through injury, he was also unable to be part of the German squad in 2006 tournament, who were trying to win the World Cup on home soil. It meant he was unable to fulfil a destiny so many had earmarked for him at the start of his career.
The Battle Is Lost
As a consequence of both his battered body and his wounded soul, he announced at the beginning 2007 that he was ending his footballing career during what should have been his peak years. "He is one of the best players Germany has ever produced and therefore it is so difficult to comprehend. However, we have lost this battle," Uli Hoeness said about Deisler's tragic exit. In his career he played just 134 Bundesliga matches and he was capped on just 36 occasions for his country. It was a disappointing record for the man who carried the hopes of German football but the result of his injury-prone body. Knee and groin injuries, as well as depression, meant his career stagnated. The saviour of German football had to be rescued himself. "At the end I was completely done out, I was old and I was tired. I had run as far as my legs would take me, they wouldn't go on," Deisler told Tagesspiegel after his retirement. What remained was the realisation that he simply was not cut out for this business, this unforgiving business of professional football.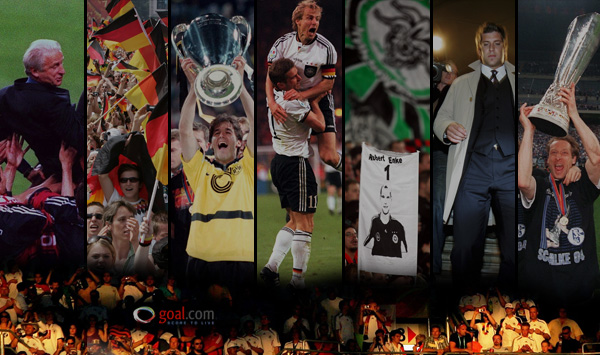 Twenty years - 20 moments, this is the Goal.com series for German football unity. 20 November 1990 was a historic day in German football: the Association of the German Democratic Republic was dissolved, and born as a new member of the Northeast DFB German Football Association (NOFV). The unity of German football was complete. Goal.com recalls the greatest triumphs, the most tragic moments and most notorious scandals over the last 20 years.