Does gambling pay?

You've got to hand it to Alan Pardew. Last season noted managerial expert Brian Laws managed to have a hand in relegating two sides in one season (Sheffield Wednesday and Burnley), but this week Pardew has put himself on another level entirely.
Being sacked from a League One side and then appointed by a Premier League club is the sort of achievement that should go down in legend. Such occurances don't even occur in a game of
Football Manager
— and we all know that is even more realistic than real life.
How did Pardew achieve his magical managerial act, though? Well, the rumour mill suggests he struck up a relationship with Newcastle owner Mike Ashley and his conspirator Derek Llambias while frequenting the gambling establishments of London (where all great working relationships are born).
A few months later, and presumably a debt of a few hundred thousand from one party to the other, and Pardew finds himself Lord of all he surveys at St James' Park.
It's safe to say Pardew drew a king pair. Llambias and Ashley, on the other hand, are just a couple of jokers.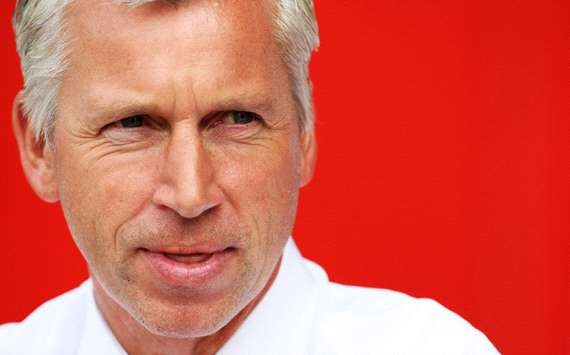 You can't read my pokerface | Pardew has pulled another fast one on Ashley
Sepp Blatter's list of skills do not include intelligence


Quote:
"To be honest, I was surprised by all the English complaining after the defeat. England, of all people, the motherland of fairplay ideas."
Oooh, what a jab, Mr Blatter. But, on second thoughts, isn't that the entire point? If England is 'the motherland of fairplay ideas' (and at least you accept that, considering you are happy to sprout spurious baloney about how China really invented the sport) then shouldn't you really listen when we say something is incredibly fishy about Fifa's practices?
Or... not. Apparently 'the motherland of fairplay ideas' should just sit silently and accept a defeat ludicrously out of proportion with the quality of the respective bids. Sepp Blatter has many skills (we won't list them though, for fear of legal action), but intelligence and logical reasoning seemingly aren't among them.
GAME OF THE WEEKEND
What to watch on TV




Note: Last week we pegged Blackpool v. Manchester United as game of the week, inevitably cursing it to be called off.


As a result, we will refrain from anointing any game this week (especially as there are a couple of crackers) for fear of ruining anyone's Monday plans by jinxing a fixture.

Mike Ashley is an absolute pillo...


Nope, on second thoughts we knew that already.
Arsenal players are young but they shall (eventually) learn
There's nothing like pretty much scrapping through the group stages of the Champions League and then gleefully announcing how much you would love to face the side that absolutely battered you on your way out of the competition last term.
It's on page 101 of the football manual '
Statements you make if you are young and/or completely stupid
' and Arsenal followed the instructions in textbook fashion after Wednesday night's win against Partizan.
"We want Barcelona," said Robin van Persie and Emmanuel Eboue, among other mixed zone warriors. This being the Barcelona (resplendent with Leo Messi and the other two finalists for the Ballon d'Or, not to mention roughly 23 World Cup winners) that gave the Gunners a lesson in football at Camp Nou last year.
The same Barcelona that beat Real Madrid 5-0. The same Barcelona that... well, you get the idea.
It's all well and good being confident. But such statements smell far too much of
trying to be
confident, an altogether different sentiment (and one that is vastly more pathetic). Next time, lads, mention that you wouldn't be scared to face Barcelona again, or something similarly calm but not confrontational.
You need to, y'know, actually win a big game or two before you can start pointing out your targets Babe Ruth-style.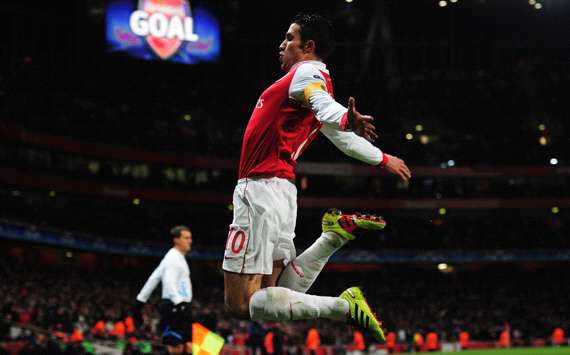 MOCK THE WEEKEND
Predicting the fixtures, most unscientifically
West Ham vs. Manchester City
Is Carlos Tevez still in such a huff that he might take a leaf out of the William Gallas book of conduct and [allegedly] score an own goal for a team he professes still to love. Almost certainly not. Shame, as that's about the only way the Hammers will score in this one.
Prediction: 0-2

Fulham vs. Sunderland
Steve Bruce is literally the spitting image of Mark Hughes... if he was filled up with air and smacked around the face a few times. That is all.
Prediction: 1-1
Aston Villa vs. West Brom
Gerard Houllier got into trouble this week for seeming to suggest after losing 3-0 to Liverpool that, well, at least it was Liverpool he lost 3-0 too. The odds he says after this game "at least it is West Brom I am having an underwhelming draw with" are now even slimmer.
Prediction: 1-1

Everton vs. Wigan
Everton have to win eventually, don't they? And this looks the perfect game for them to do so. Unfortunately, Wigan seem to exclusively win when that is the situation.
Prediction: 1-2

Stoke vs. Blackpool
If Ian Holloway was tactically outclassed by Birmingham early this season, at least that won't be the case at the Britannia Stadium. His plucky side will just get battered into submission.
Prediction: 3-1

Newcastle vs. Liverpool

This game reminds me of better days, when football was fun and managers were interesting and admirable. Now we have Alan Pardew and Roy Hodgson. Hodgson is admirable, at a bit of a push, but that's about it.
Prediction: 3-4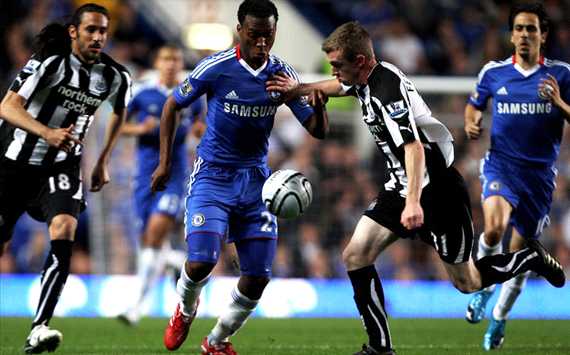 Wolves vs. Birmingham
A derby so high-profile they put it on at Sunday lunch-time. This has draw written all over it because, quite frankly, I really can't be bothered to think about it more deeply than that.
Prediction: 1-1
Bolton vs. Blackburn
The Sam Allardyce Derby. Now this is a real game. Coyle against Allardyce, Elmander up against Samba, Petrov against Nelsen. It really is like that film, Beauty and the Beast. Unfortunately I can't remember who won at the end of that film, though.
Prediction: 1-2
Tottenham vs. Chelsea

This is the sort of game the Blues can re-establish their title credentials. I might be about the only person left in the world who thinks they will. Being contrary rules!
Prediction: 2-3
Manchester United vs. Arsenal
Arsenal NEVER win big games, but I might be about the only person in the world who thinks they can take this one. If only because then we might hear Cesc 'King Leonidas' Fabregas scream, "BRING ON BARCELONA!!!!!"
Prediction: 0-1