Manchester United manager Sir Alex Ferguson confirmed this afternoon that star man Wayne Rooney wished to quit the club.
Reports were already rife that Rooney has grown tired of the press attention he receives in England, in the wake of recent allegations regarding his relationship with a prostitute, and also previous photographs of Rooney smoking and drinking heavily.
The former Everton striker has little over 18 months to run on his current deal at Old Trafford, but contract negotiations have yet to commence.
The Red Devils' owners, the Glazer family, could also be encouraged to sell should the offer be substantial enough, given their own current financial difficulties.
Here are the clubs that could realistically offer Rooney an escape out of England…
REAL MADRID
Why A Move Is Possible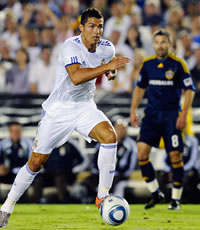 Real Madrid need a centre forward, and tried desperately to sign a top-class attacker in the last hours of the transfer window. With money to burn, there will be no financial obstacles in funding the move.
Jose Mourinho is a massive fan of Rooney, and particularly loves flexible forwards like the tactically smart 24-year-old. It may not be long before 'The Special One' starts playing his media tricks to wow the United man.
The presence of Cristiano Ronaldo. Rooney would jump at the chance of re-forming the devastating partnership the pair enjoyed at Old Trafford. Indeed, Ronaldo has already issued a "come and join me" plea.
BARCELONA
Why A Move Is Possible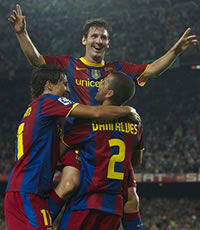 Rooney has played the 4-3-3 at Manchester United, and would feel confident of occupying all three roles in the forward trident. Having lost Thierry Henry and Zlatan Ibrahimovic this summer, and only signed David Villa, Barca could do with another attacker to choose from in what is a quite thin squad.
Chance to improve technically. Rooney has flopped at two successive World Cups, and only really shone internationally in the group stages of Euro 2004. By playing in the best club team in the world with the likes of Messi, Xavi, Villa and Iniesta, Rooney could refine his game in order to make a splash at Euro 2012 and World Cup 2014.
There is arguably no more attractive European team for an Englishman than Barcelona. If Rooney is so desperate to escape his problems in England, the Camp Nou would be a dream destination.
INTER
Why A Move Is Possible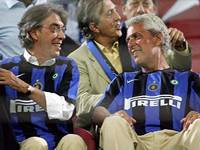 Inter didn't make a single notable signing this past summer, and will almost certainly spend heavily in 2011 - Rooney would be near the top of their shopping list.
Inter are a little short on numbers in attack following the sale of Mario Balotelli. With Diego Milito 31 and Samuel Eto'o 29, a 24-year-old Rooney is just the kind of youthful forward they would be looking for.
Rooney is massively admired in Italy, and was always regarded by the press and public as more important to Man Utd than Ronaldo. President Massimo Moratti certainly falls into this category.



MILAN
Why A Move Is Possible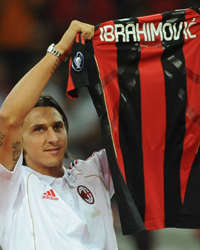 Silvio Berlusconi loves grabbing the limelight with a superstar signing. Having bought Ronaldinho two years ago, and Zlatan Ibrahimovic and Robinho this past summer, Rooney could be the next on his hitlist.
Rooney has just over 18 months remaining on his contract. Transfer guru Adriano Galliani is well known to be a master market mover in such delicate situations, and will be tempted to use this to his advantage to snare the ex-Everton man at a cut-price.
Ronaldinho has been tipped by many to leave San Siro next summer in order to join the MLS. Rooney could be the replacement, although Mario Balotelli would probably be the preferred option.
Goal.com Verdict:
Most likely destination -
REAL MADRID


Although Rooney's transfer fee will plummet next summer unless he signs a new contract, Real Madrid will still be able to blow everyone else (but Manchester City) out of the water financially. The presence of Cristiano Ronaldo and Jose Mourinho provides the Spanish capital outfit with a huge advantage over other interested parties.
Milan are the least likely to make a move, having invested significantly in their attack this summer. Their next significant move up-front should be Mario Balotelli within a couple of seasons. After Real Madrid, Inter are very strong contenders to make a move for Rooney as they will certainly require a top class forward next summer. Barcelona will consider their options carefully, wary not to make the same mistake as last year when they signed Ibrahimovic who was not suited to their pass-and-move game. While Rooney is certainly more tactically flexible than Ibra, he perhaps lacks the explosiveness that characterises a Barca front three.
All in all, this means that if Rooney is to quit England then Real Madrid is his most likely destination followed by Inter. With Barcelona and Milan more outside possibilities.