With Zlatan Ibrahimovic's loan move to the Rossoneri causing a stir, Goal.com's Kris Voakes looks at the most significant headlines-grabbing moves at Milan during the Silvio Berlusconi era.
10. RONALDINHO

Twice voted the world's best player, the Brazilian was beginning to be seen as damaged goods by Barcelona in 2008, and Pep Guardiola pushed the Catalans to move him on. This helped contribute to a cut-price €21 million fee, which has been more than justified over the last two years as 'Dinho has given a sometimes stagnant Rossoneri side a new dimension.

9. ALEXANDRE PATO

Costing €22m and attracting all sorts of publicity, Milan made a worldwide name of 'The Duck' overnight when they signed him from Internacional as a 17-year.-old. Due to his young age and the rules governed by the transfer window, Pato was forced to play only friendlies during his first four months in Milan before he destroyed Napoli on his Serie A debut. Has since become the Rossonero's crown jewel.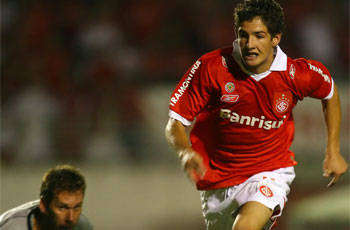 8. GIANLUIGI LENTINI

The highly sought-after Torino winger became the most expensive footballer ever when he signed for the Rossoneri in 1992. The fee was officially recorded as L18.5 billion (around €15m), but there were later investigations into another L10bn (€8m) having changed hands. A near-fatal car crash a year later, which saw Lentini spend two days in a coma, meant that he was never quite the same player again and after four years at San Siro he spent the rest of his career moving from club to club without great success.

7. FRANK RIJKAARD

Having become a star utility player at Ajax, a loan spell with Real Zaragoza gave Rijkaard the taste for a permanent move away from Holland. After playing a major part of the Dutch side that won Euro 88 in Germany, Rijkaard fast became one of world football's hottest properties. Berlusconi's Milan swooped in to complete their star triumvirate of Gullit, van Basten and Rijkaard. Arrigo Sacchi transformed the Dutchman into a world class holding midfield player who was a lynchpin in their side which won back-to-back European Cups.

6. ZLATAN IBRAHIMOVIC

After a pre-summer blast from daughter Marina, who heads the Fininvest group which runs Milan, dear old Silvio began to show his frugal side in 2010, warning club CEO Adriano Galliani that there was little money to spend. After the loan arrivals of Marco Amelia and Kevin Prince Boateng from Genoa, the Grifone's Sokratis Papastathopoulos and Chievo's Mario Yepes seemed to have completed the summer movement before the Italian prime minister pieced together an audacious swoop for the ex-Inter striker, who had a mixed season at Barcelona last year. It could turn Milan from Scudetto also-rans to contenders.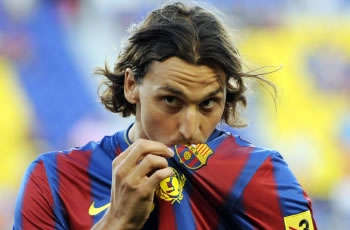 5. DEJAN SAVICEVIC

Savicevic was one of the main catalysts behind Red Star Belgrade's much heralded rise to becoming European champions in 1991, earning himself second place in the Ballon d'Or list in the process. The winner, Jean-Pierre Papin, would become a team-mate 12 months later when both signed for Fabio Capello's Milan. Savicevic saw little game time in his first year at San Siro but became a vital first-teamer after the sale of Ruud Gullit and Marco van Basten's retirement.

4. JEAN-PIERRE PAPIN

After a goal-laden spell with Marseille, Jean-Pierre Papin became the most high-profile Frenchman to play in Serie A since Michel Platini when Berlusconi paid L20bn for the forward's signature in 1992. The ex-Ballon d'Or winner was part of the Rossoneri squad that won back to back Scudetti and the 1994 Champions League, but never really settled in Italy and after two years he moved on to Bayern Munich.

3. ROBERTO BAGGIO

A stop-start season with Juventus had followed Baggio's 1994 World Cup penalty heartbreak by the time Milan came a-knocking for the mercurial No. 10, and it was sensational news at the time when the 28-year-old switched to San Siro. His best form between 1995 and his retirement would come at provincial clubs Bologna and Brescia, rather than on either side of the Milan divide.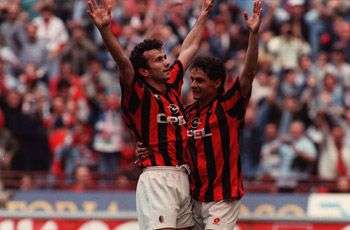 2. RUUD GULLIT

Costing L13.5bn (€7m), Gullit was the first true blockbuster of a signing under Berlusconi. After spells with Haarlem and Feyenoord, Gullit became the fulcrum of PSV Eindhoven's attacking unit in a glorious two-year spell before moving to San Siro in 1987. After a six-year run which saw him collect 12 trophies, including two European Cups and two world titles, Gullit was loaned, and eventually sold, to Sampdoria before he moved to Chelsea.

1. MARCO VAN BASTEN

After netting 128 goals in 133 games for Dutch giants Ajax, van Basten signed for the Rossoneri in 1987 as part of Berlusconi's first big splurge as owner. Despite a stop-start first season, he would go on to score goals galore over the next four years as he picked up 12 trophies with Milan, cementing his reputation as one of the greatest finishers ever produced. After a series of problems with his ankle, van Basten was tragically forced to cut his career short, having played his final game in the 1993 European Cup final defeat to Marseille at the age of just 28.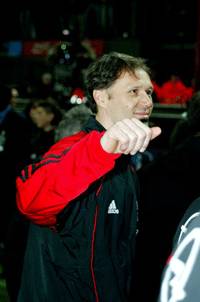 Follow Goal.com on

. Get the latest football news direct... Check out Goal.com's

page; be part of the best football fan community in the world!