1) Most Entertaining League On The Planet
Granted, the Spanish Primera Division suffers from a number of innate flaws like referees blowing whistles on the slightest of challenges and defenders happier to rove into opposition penalty boxes than secure their own area. But just like one or two flaws in a genius doesn't make him any less gifted, La Liga's poetic and romantic valour cannot - or at least, should not - be put into doubt because of its defects. It is not perfect but it is more perfect than others.
Teams have a distinctly attacking style of football that relies on passing the ball around and remaining coherent. Spanish champions Barcelona are the masters of this art but theirs is an advanced form that clubs lower down the order follow in one way or the other. There are, of course, one or two 'physical' sides like Athletic Bilbao but modest teams like Real Mallorca, Getafe, Deportivo La Coruna all adopt a free-flowing attacking brand of football.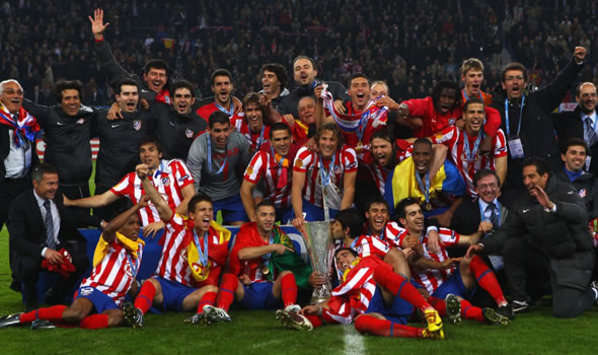 Spain is the home of Europa League winners Atletico Madrid
Atletico Madrid, who won the Europa League last season in sensational fashion by knocking out Premier League giants Liverpool on their way, are arguably the most unpredictable side in Europe; their ability to lose 3-0 to Espanyol just a week after defeating Deportivo by the same scoreline is just an example. Expect more from Atleti this season, too, and expect the rest of La Liga doing something equally ludicrous.
2) Jose Mourinho vs. Pep Guardiola
Pep Guardiola won the treble with Barcelona in 2008-09, Jose Mourinho won the treble with Inter in 2009-10 and now both will go head-to-head in Spain. While Mourinho is regarded by many as the best coach in the world as his ability to bring the best out of his players and make them great is unparalleled, Guardiola is only in his third year of senior football management and he has already etched his name in history.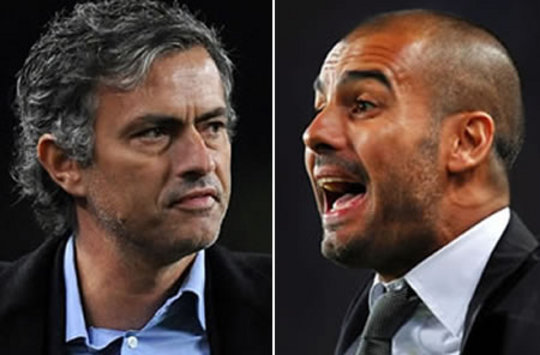 Mourinho eventually got the better of Guardiola last season but what about 2010-11?
The battle of wits between the two finest coaches will be a marvel to watch. Also remember, Jose Mourinho is renowned for his brilliant and juicy quotes - an extra reason to stay tuned to La Liga this season. Statements like these are sure to make the Barca-Madrid rivalry even more entertaining:
"We are not shopping in a supermarket for groceries like Barcelona. I only want players who are great players or players I can make great."
3) Lionel Messi vs. Cristiano Ronaldo
The Argentine won the Ballon d'Or last year while CR7 won it in 2008. While Lionel Messi is widely recognised as the most talented and finest player on the planet at the moment, Cristiano Ronaldo is said to come close. Both are different type of players and neither of them is exactly perfect or complete (not that there can be a footballer who is 100% complete) but since the advent of Ronaldo in La Liga, the rivalry has taken a more regular tone. Messi overshadowed Cristiano in 2009-10 but yet the Portuguese was arguably the second best attacking player in Spain last campaign. This season, too, one can expect the duo to go head-to-head.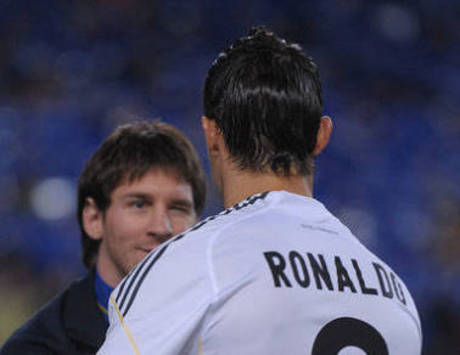 Messi has overshadowed Ronaldo but can he keep the Prince in the dark again?
4) Unpredictability Outside The Title Race
You don't need to be exceptionally intellectual to realise that once again it will be either Real Madrid or Barcelona who will win the league, even though the likes of Valencia, Sevilla and Atletico Madrid continue to claim that they can challenge the Big Two in Spain. However, outside the title race, we have competition for each and every other place.
Two of the four remaining Champions League places will be fought over by four clubs - Atletico, Sevilla, Valencia and Villarreal - but with Valencia suffering from squad depletion it could become even more competitive. Real Mallorca almost finished fourth last campaign but with gripping financial problems, could struggle while Getafe, having lost Pedro Leon and Roberto Soldado in the summer to bigger clubs, will find it hard to finish in the top six again. Deportivo La Coruna and Athletic Bilbao will look at finishing in a Europa League place.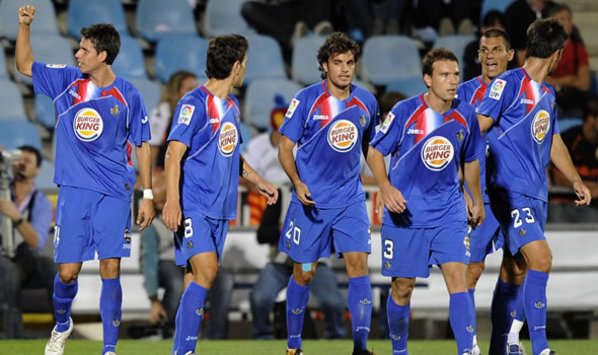 Getafe finished sixth last season but could struggle this time around


Last season just eight points separated 11th placed Espanyol from 18th placed Real Valladolid and a host of clubs will go into the new season with survival on their mind. Going into the penultimate weekend in 2009-10 in La Liga, nothing was decided except the fact that Valencia would finish third. This time it promises to be as spooky and enthralling.
5) Resurrection Of Real Sociedad
The Basque giants suffered the ignominy of relegation at the end of the 2006-07 campaign when they finished 19th in the top flight. But after two years in what former and late Atletico Madrid president Jesus Gil once described as "hell" - the Spanish Segunda Division - La Real are back. One of the most important and historic clubs in Spain, Sociedad finished top of the second division in Spain last season.
La Liga missed (and needed) the two-time Spanish champions and Real's return means we will two of the most historically rich and symbolic games in Europe - the Basque derby against Athletic Bilbao and the clash with eternal adversaries Real Madrid, considered by some to be even fiercer than the much publicised clash between Madrid and Barcelona.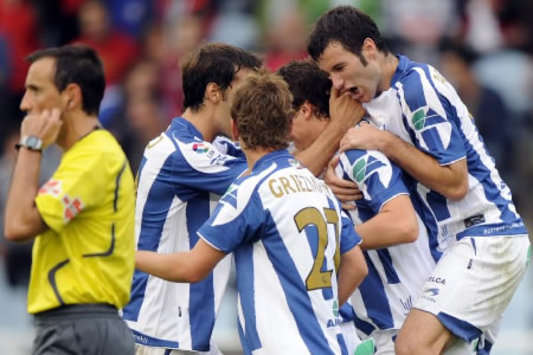 La Real are back in the big times and La Liga is now complete