Goal.com's Subhankar Mondal argues why we could see a new champion in 2010-11...
The new Serie A season is almost upon us and once again reigning champions Inter will be the favourites for the Scudetto. The Nerazzurri have been winning the league for the past five seasons in a row and one would be pardoned to believe that they will continue to do so this time too.
However, there are reasons to believe that one will see a new champion emerge in the Italian top flight and here are five of the best:
1) Rafael Benitez At Inter
A new coach doesn't necessarily bring a better era. Rafael Benitez is a brilliant coach in his own right and his methodical, almost student-like approach to the game is suited to Calcio but it will be a huge ask of him to emulate what his predecessor Jose Mourinho did. Last season the 'Special One' led the Nerazzurri to a historic treble triumph - Serie A, Coppa Italia and Champions League - and it is almost impossible for Rafa to do the same.
Moreover, Benitez couldn't lift the Premier League in his six years with Liverpool and although winning Serie A with Inter is less difficult than winning the league with Liverpool, the Spaniard's reputation of being a cup coach will run ahead of him. Inter players already adore Mourinho and Benitez will have to emerge out of the Portuguese's shadow and replace him in their hearts - an act that will be tough for the former Valencia coach.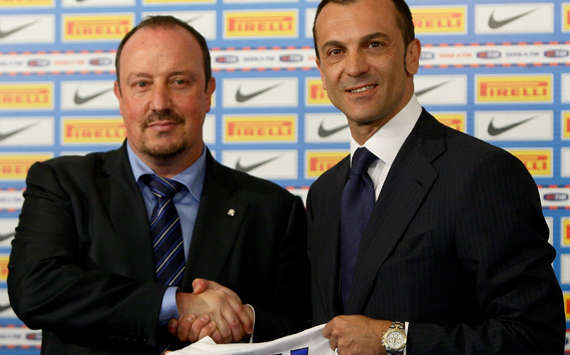 Benitez Will Find It Tough To Follow In Mourinho's Footsteps
Furthermore, Benitez's much publicised rotation policy might not go down well with the Nerazzurri players. Mourinho too changed personnel at regular intervals but his character and personality was so imposing that the Inter players accepted his decisions. Will they accept Rafa's...?
2) Reinforcements
Among Milan, Juventus and Roma, the Bianconeri have been the most active in the transfer market and as a result have a more complete team than they did last season. With Luigi Del Neri in charge of the Turin-based Italian giants, the likes of Simone Pepe, Marco Motta, Leonardo Bonucci, Marco Storari, Milos Krasic, Jorge Martinez and Alberto Aquilani have been recruited either on loan or on a permanent deal.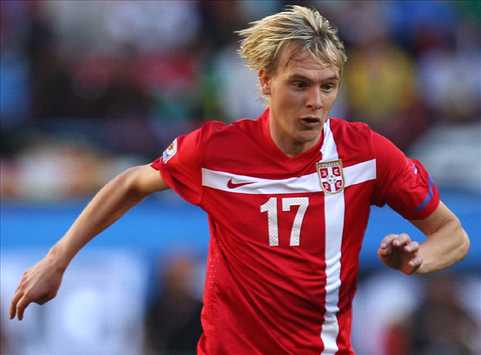 Is Krasic Juventus' New Pavel Nedved?
This means that while Inter remain the team they were last season, Juventus have strengthened. So too have Roma, who have signed striker Adriano and attacking midfielder Fabio Simplicio among others. There are talks of Zlatan Ibrahimovic signing for Milan before the close of the transfer window.
3) Second Season Syndrome
Diego Milito was Inter's highest goalscorer and Wesley Sneijder was the missing link between the midfield and the attack - both were in their first season with Inter, as were Samuel Eto'o and Lucio. Of course, all four are proven world class footballers who conquered Europe but they were essentially Mourinho's signings recruited with a certain plan in mind. As so often happens, players tend to struggle in their second year with their club. Sneijder had this problem at Real Madrid, although his main reason was the injuries he suffered.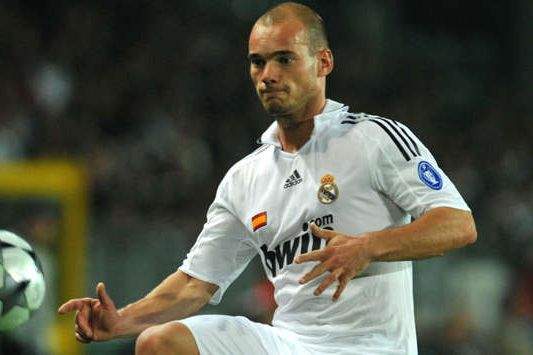 Sneijder Struggled In His Second Season With Real Madrid
4) Lack Of European Ambition
Both Roma and Milan will feature in the Champions League but neither will realistically believe that they can win Europe's most prestigious club competition. Of course, for a club like Milan success in Europe is hugely importantly and coach Massimiliano Allegri will be forced to do well in continental football but winning the competition will not be possible for what remains an essentially aging side.
Juventus are in the Europa League and they will certainly like to have a crack at it, but the Bianconeri will make winning the Scudetto their topmost priority. On the other hand, Inter will be looking to repeat their feat from last season and will be under pressure to do well in Europe this time around too, meaning that they will have their attention divided.
Milan Will Find It Almost Impossible To Win The Champions League
5) Pressure On Inter
As Italian and European champions, Inter will be under tremendous pressure to succeed once again. Of course, the fact that they still have the best squad in Italy will alleviate that pressure to a reasonably extent, but last season Roma did genuinely give them a late scare and this time things could get tough right from the start. Every team in the Italian first division will be looking to beat the Beneamata and new coach Benitez will be under scrutiny to do well, given that he will take over what is already a well-settled side.
Click
here
for
Goal.com Special: Five Reasons Why Inter Will Win Serie A This Season