Goal.com's Subhankar Mondal presents his argument in favour of a Merengues triumph...
The new Spanish Primera Division season starts in a matter of days and once again Real Madrid and Barcelona will be the outright favourites. Having won the championship for the past two years in a row, Barca will start the campaign as slight favourites as they have a more coherent and well-functioning team and have also added star striker David Villa to their ranks.
But Real Madrid have signed a Galactico in coach Jose Mourinho and with club president Florentino Perez keeping faith in the Portuguese's transfer transactions, there is renewed hope and optimism ahead of the 2010-11 campaign. Here are five good reasons to believe that Madrid will conquer Spain once again.
1) Jose Mourinho
This is easily the most important and what could eventually be the most decisive factor in deciding the championship in Spain this season. Mourinho went to Chelsea in 2004 and won the Premier League in his first season with the Blues and in his first year with Italian side Inter in 2008-09, he won the Scudetto as well.
Could Mourinho Be Madrid's Messiah?

One of the best coaches of all time, Mourinho has been recruited by Madrid much against their own footballing philosophy to make them a winning unit again and impart the winning mentality that Mourinho is so famous for. The Portuguese has already commenced weaving his magic as the Blancos were unbeaten in pre-season and despite falling behind to Los Angeles Galaxy and Hercules clawed their ways back each time, demonstrating that they are already becoming a tougher unit.
2) Young But Experienced Team With Depth
Madrid have made six signings, out of which five players - Sergio Canales, Mesut Oezil, Angel di Maria, Sami Khedira and Pedro Leon - are 23 years old or under. Gonzalo Higuain, Ezequiel Garay, Esteban Granero, Roysten Drenthe, Marcelo and Karim Benzema all in that same bracket as well, while Sergio Ramos, Fernando Gago, Lassana Diarra, Raul Albiol and Cristiano Ronaldo are either only 24 or 25.
Madrid have one of the youngest teams in Europe but theirs is one with experience and depth. There is competition for places and indeed this will propel the players to strech themselves to the limit, which can only be good for Mourinho and his plans. Veterans like Iker Casillas, Kaka, Pepe, Ricardo Carvalho and Xabi Alonso will add experience to the team and make it a balanced side.
3) Cristiano Ronaldo
For once, Cristiano Ronaldo is not making the headlines. Last season the Portuguese winger was one of the best players in Spain and in Europe, scoring 26 goals in just 28 starts in La Liga, but his inability to inspire Madrid to any trophy augmented by his failure to do anything at the World Cup except for a few moments of skill against North Korea has put him in the dark. Ronaldo is no longer being talked about as the main candidate for this year's FIFA Ballon d'Or.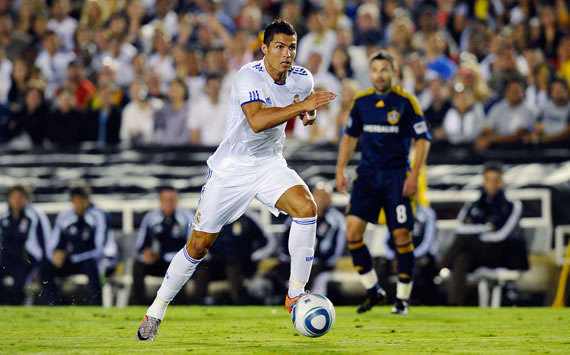 Ronaldo Is Real Madrid's X-Factor
And this will inspire Ronaldo to reach greater heights in 2010-11. The 25-year-old was arguably the second best attacking player in Spain last season after Lionel Messi and he will be on his toes to wrestle the tag of the world's best player from the Barca star. Ronaldo is a proven match-winner, a
desequilibrar,
and he will be inspired especially under Mourinho to turn on the style this season.
4) Better Defence
Even last season Madrid's defence wasn't exceptionally bad - although it wasn't exactly one of the best in Europe either - but under Mourinho it will certainly be better. The Portuguese is known for his pragmatic approach to the game and one of his forte is to make his team's backline the key to winning matches. One of the best centre-backs in the Premier League and a former Champions League winner, Ricardo Carvalho, has been recruited and his presence will hugely boost Madrid at the back. Sergio Ramos's return to form after going through a rather modest spell will also be crucial and so will Marcelo's improvement over the past two years that has seen him become a more complete player both at left-wing and at left-back.
5) Barcelona's Cycle
In 2005 and 2006 Barcelona won La Liga and then for the two subsequent seasons Madrid won the league. For the past two years Barcelona have won the league and this cycle is destined to come to an end. The last time a team won three or more successive league championships was Barca when the 'Dream Team' won the Primera Division titles from 1991 to 1994.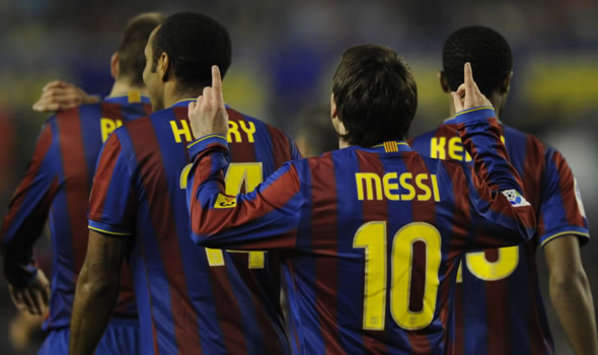 Will Barcelona Crumble This Season?
Yet this time with the arrival of Jose Mourinho at the Bernabeu, several of Barca's World Cup stars were kept busy throughout the summer. With Pep Guardiola's squad remaining as thin as last season's - if not thinner - there is a suspicion that things could get tough even for what remains arguably the most talented bunch of players on the planet.
Think Barcelona will retain their crown? Click below...
Five Reasons Why Barcelona Will Win La Liga