In the continuing series of weekly columns for Goal.com, BBC Radio 5 Live presenter Mark Pougatch reveals his concerns for the Manchester City manager, despite having the biggest budget in the Premier League.


Roberto Mancini has revealed that his shopping is over for the summer after spending a staggering £130 million. But it is a real shame that the Italian has not done more to keep Shay Given and Craig Bellamy at Eastlands this season - and one that could cost him.
Those two, were, along with Carlos Tevez, City's finest performers last season and would have been the glue that held the team together for this campaign.
To try and get this team of big name players and egos to gel and play as a unit will be unbelievably difficult for Mancini in a season where the absolute minimum demand will be to qualify for Champions League football.
With so many players coming in it will be interesting to see what Mancini's first XI will end up being this season. He wants to play 4-3-3 and it looks like Tevez could be in the middle which for me is not his strength. Adebayor is certainly the player for that position, but he appears to be out of favour — and what about Mario Balotelli?
I expect David Silva and Adam Johnson to play on either side but then Mancini must decide on his three in midfield.
James Milner is a very good acquisition. His versatility is his strength but I expect him to make a place in the centre of midfield his own with Yaya Toure and one other out of Gareth Barry or Nigel de Jong.
Milner has tremendous energy - his fit and energetic style will win him plenty of fans at Eastlands.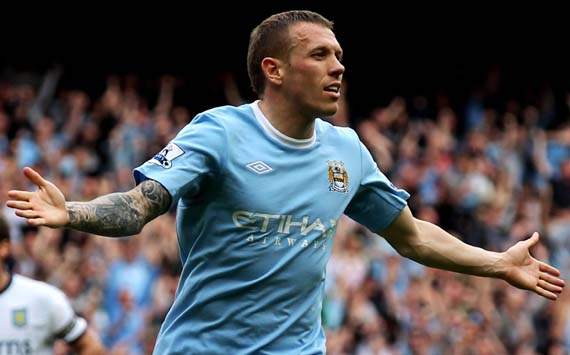 Influential | Bellamy was a key presence last season, but Mancini has let him go
As for Bellamy's move to Cardiff, what a massive coup for the Championship outfit.
It's double top or bust - either this gets them into Premier League with Bellamy terrorising defences or he gets frustrated as he is not playing with good enough players - either way it's not going to end quietly.
He strikes me as someone who just wants to play football and is absolutely passionate about his team and winning.
All this money he has given to help kids in Sierra Leone shows there is a lot more to the man than this fiery tattooed brawler he is made out to be.
If I was a manager I would be very happy to have Bellamy in my team - and Mancini could end up regretting allowing him to go on loan to Cardiff.
No Basque please, we're English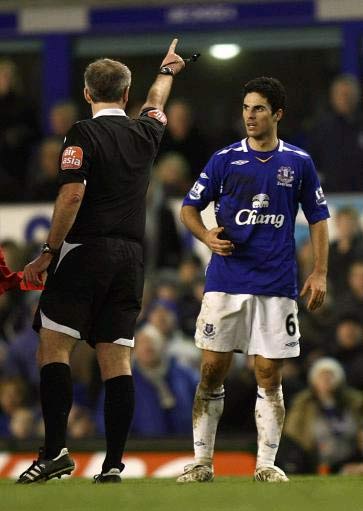 It would say an awful lot about where we are in English football if we needed to naturalise a Spaniard to help revive our fortunes. It would be an indictment of English football if Fabio Capello was to try and call up Everton's Mikel Arteta.
Let's not pretend anything else - Arteta is Spanish.
The player from the Basque region, has been in England only a few years and maybe it would have been different if he had come here in his teens.
Yes, we have England cricketers who hail from South Africa - but Kevin Pietersen's mother is English, as are Jonathan Trott's grandparents.
I think if Mikel Arteta was to represent the Three Lions, the crowd would be fine - but I just can't see it happening and I'm not sure that when it came to it, Arteta would want to sing 'God Save the Queen'.

Kick the Astroturf moans into touch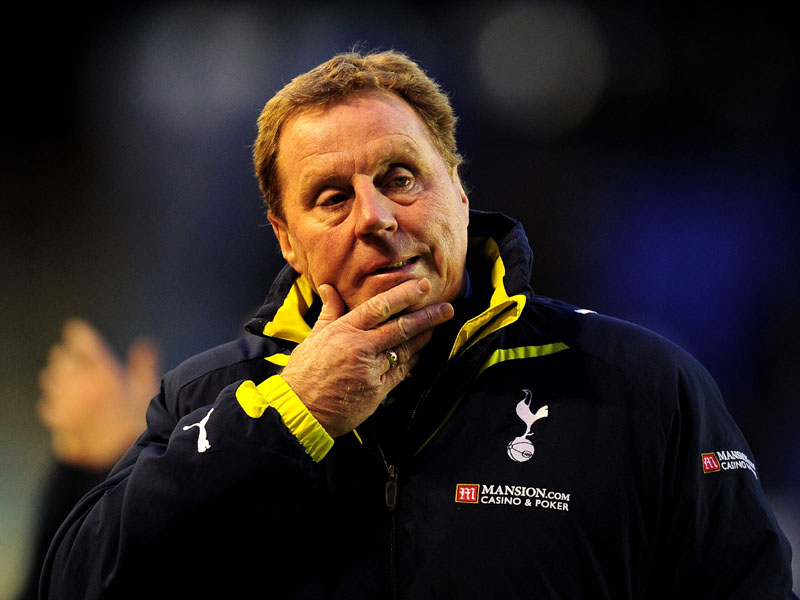 Tottenham had a real Champions League baptism of fire this week courtesy of Youngs Boys Bern and credit to Harry Redknapp's men for bringing the score back to 3-2 after going three goals down.
However in the end they blamed the pitch and I am not very good with sportsmen blaming their surroundings. Everyone has to work in not very ideal conditions sometimes, whatever your job - you have to deal with what's in front of you.
I felt Redknapp and some of his players were very keen to say "we should never have played on a plastic pitch" and you can't blame the pitch solely for a horrendous first-half performance.
Scholes shows what could have been for England

Watching Paul Scholes put in another classy performance against Newcastle earlier this week made me rather wistful about what could have been for England in South Africa.
He can't tackle but, wow, can he pass and shoot - and England have sorely missed him for six years.
It was peculiar that Fabio Capello waited until the very last minute to ask the Manchester United star to change his mind over his international retirement.
Let's enjoy this fine talent while we can as I expect next season to be his last.