Spain's World Cup-winning key figures showed just why they deserved a gold star on their jerseys above their crest with a gallant performance to rally from a goal down against Mexico in their international friendly to avoid an embarrassing first defeat as world champions.
A wonderful first half performance by Mexico's new star Javier 'Chicharito' Hernandez gave El Tri the lead against a Spain side that consisted of just three of their 2010 World Cup regulars (Iker Casillas, Carles Puyol and Sergio Busquets) in the starting line-up. But it was substitute Xavi Hernandez who came to Spain's rescue when he set-up David Silva to score the equaliser a minute into injury time.
La Furia Roja's first half fringe players struggled horribly at the Azteca against the more vibrant and creative Mexicans. It was an expectedly incoherent and insipid performance from the Spaniards, most of whom had barely gotten used to the feel of shin pads and leather boots again after just returning from their extended holidays.
At first assessment, you could forgive them for their lack of fitness, lack of match practice, and lack of familiarity with one another. Combine that with the long flight to Mexico City, the summer heat and the altitude, Spain were never going to replicate their World Cup brilliance.
However, when the first team big guns came out for the second half, they changed the complexion of the game and yet, they were just as short on fitness and match-time as their team-mates, if not more. Xabi Alonso immediately instilled a sense of calm in midfield. Jesus Navas was a livewire as usual out on the right wing, while David Silva, who had a disappointing World Cup campaign, gave the team an outlet to play their typical free-slowing one-touch football.
By the time Pedro Rodriguez and the imperious Xavi were introduced midway through the second period, La Roja were almost up to full strength and normal service was resumed when theyr returned to their familiar tiki-taka football... albeit with slightly more misplaced passes than they are accustomed to.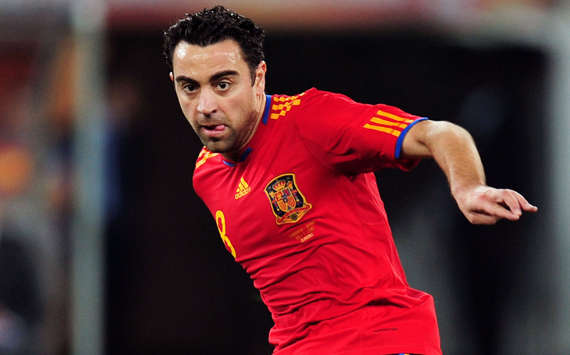 Much has been made of Spain's squad depth, and how any of the fringe players, who play for some of the biggest clubs in the world, can easily come off the bench and replace the starters. But it wasn't evident against Mexico.
Juan Mata and Cesc Fabregas failed to impose themselves in attack and as a result, were unable to create any meaningful chances for lone-striker Fernando Llorente. Debutant Bruno Soriano was woefully out of depth as Spain's new defensive midfielder; full-backs Nacho Monreal and Alvaro Arbeloa showed some adventure, but lacked the killer final ball. Santi Cazorla provided the only real threat and he almost scored a glorious goal after his piledriver from 30 yards swerved about three times before bouncing off the bar.
This was a match that was supposed to give La Seleccion's usual benchwarmers a chance to impress and state their case for an automatic starting berth ahead of the Euro 2012 qualifying campaign.
But it only highlighted the massive gulf between the key players who won the World Cup for Spain and those who are supposedly ready to challenge for a spot in the first team.