Goal.com editors weigh in with their opinions on a close run campaign...
The
Premier League
season was one of the most unpredictable in recent years, with
Chelsea
rising from third last season to claim the title,
Liverpool
slipping from second to seventh, and
Tottenham
breaking the Big Four's stranglehold on the Champions League places.
But how did the rest of the world view the Premier League campaign?
Goal.com UK
canvassed the views of Goal.com editors from every continent, with some surprising and insightful opinions on offer.


Chelsea have won the title - in emphatic style. Their captain John Terry said he believes the team are capable of emulating Manchester United's achievement of winning three titles in a row. Do you agree or disagree that Chelsea can dominate for years to come and why?
The fact that Chelsea won the league does not mask the fact that they are a team with a number of ageing players. The likes of Ballack, Lampard and Drogba are not getting any younger so the need of a clearout, or even a freshening up, hasn't decreased. Investment in new players and development of youth team prospects will be needed if Chelsea are to sustain their supremacy -
Peter Staunton, Goal.com International
There's a good chance that Chelsea could be the dominating team in the Premier League in the next few years, because Manchester United have lost much strength without Cristiano Ronaldo and one Wayne Rooney is not enough. Petr Cech, John Terry, Frank Lampard and Dider Drogba are in the form of their lives and are building the frame of an experienced and skilled team -
Cristoph Vogel, Goal.com Germany
Domination is a strong word. The Premier League is too competitive to have a dominant team. I do believe that Chelsea need to renew their squad, but I think their veteran stars can still be effective for two or three years. That doesn't mean that they will be dominant, but assures that they will compete for the crown -
Andre Baibich, Goal.com Brazil

Manchester United fell short this season of winning a record 19th title. Can they bounce back next year? What must they do in order to return to the top?

So long as Sir Alex Ferguson is coach Manchester United are a threat every season. Though they surely missed Cristiano Ronaldo's influence this year, the departure of the Portuguese phenomenon opened the door for Wayne Rooney to diversify his play and start shouldering more responsibility to great effect. Investing in some quality back-up for Rio Ferdinand would be useful and a more influential creator in midfield wouldn't hurt either -
Rami Ayari, Goal.com Africa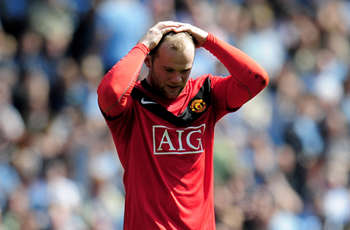 Too much? | Rooney needs help up front
Manchester United need a top quality striker who can share Rooney's burden at the moment. Every team has one outstanding performer, but it is fair to say that United have depended too heavily on him -
Atishay Agarwal, Goal.com India

With Liverpool finishing seventh, failing to qualify for the Champions League and saddled with debt and turmoil in the boardroom, many commentators have warned that this could be the start of a permanent decline. Are reports of Liverpool's demise greatly exaggerated or should Liverpool fans get used to their team being excluded from English football's top table?
Liverpool are in big trouble and it is not an exaggeration to say that Fernando Torres, Steven Gerrard and Rafa Benitez might not be with the club next season. Unless a sugar-daddy swoops into town and saves the day, there could be some tough times ahead at Anfield -
Max De Luca, Goal.com North America
I really believe that the Reds will take their chance next season. The fans shouldn't feel too sad, Liverpool will recover from this bad campaign -
Christoph Vogel, Goal.com Germany

As long as they come through the qualifying round, Tottenham Hotspur will be the Premier League's new representatives in the Champions League next season. What is your view on their success this season and has it garnered much coverage in your country? Do you think they can succeed in the Champions League?
The Premier League is Africa's favourite European league, although the support is reserved mainly for Manchester United, Arsenal, Chelsea and Liverpool. Tottenham have received a fair amount of attention, and the belief is that the stewardship of Harry Redknapp has been the key factor in leading them to the Champions League. Depending on the eventual draw, it would not surprise me if they progressed from the group stage of the competition, but any further than that would be beyond them in my opinion -
Peter Pedroncelli, Goal.com Africa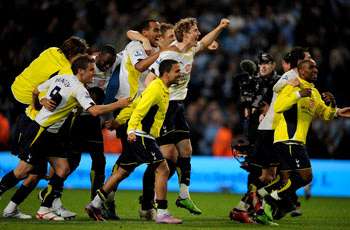 Super Spurs | Champions League beckons
Spurs have a bunch of unproven European pedigree players; only Gomes, Keane, Gudjohnsen and precious few others have Champions League experience. Plus, the manager has not been involved on the European scene at any length throughout his career. Depending on the preliminary draw, I honestly think that Spurs could fail to make it to the groups -
Peter Staunton, Goal.com International

Manchester City spent big money but failed to qualify for the Champions League or win any silverware this season. Is their higher profile winning them fans in your country/region? How long do you think it will take them to win the league and become one of Europe's top clubs?
There are some people I know of who purposely cheer against them. Certainly they have a higher profile than they did three years ago but sometimes that image is negative just because of all the money they have spent -
Max De Luca, Goal.com North America
The situation here in Germany is special: no club is in the hands of one single owner like Manchester City does. We don't support that kind of economic activity. So Manchester City do not have many fans here. They just buy and buy and buy, but no-one considers if the players fit to the team or the manager's system -
Christoph Vogel, Goal.com Germany

Arsenal have found themselves without a trophy for the fifth successive season. What do you think the Gunners must do to end their trophy drought?
They must spend. Arsene Wenger's youth policy has succeeded as well as failed. It has succeeded in keeping the Gunners in the top four without a lot of money being invested, while it has failed to land any trophies whatsoever. Wenger does seem to be making the right sounds as he does every summer when it comes to transfers, but with more cash available, we might see Arsenal actually make a few interesting signings. If they don't, they can forget the Premier League title for another year -
Atishay Agarwal, Goal.com India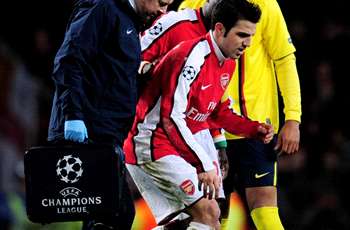 Arsenal need to resolve their physical problems. Something's wrong when that many players get injured in consecutive seasons. If they can stay healthy and add one or two quality players, the title drought might come to an end -
Andre Baibich, Goal.com Brazil

Who was your favourite Premier League team of the season?
Chelsea. Record breaking and impressive throughout the season, it is always nice to see teams that score plenty goals -
Peter Pedroncelli, Goal.com Africa
Chelsea! Not only because of Michael Ballack but also their way of playing football. It was powerful, straight forward and the team as one unit -
Christoph Vogel, Goal.com Germany
Arsenal. I have a soft spot in my heart for the Gunners because of Wenger and the way his side play football -
Max De Luca, Goal.com North America


It has to be Fulham. In fact, they are everyone's favourites at the moment, at least in India. The team has always been respected in the region, as despite being on a modest budget, they never resort to some of the tactics other lower half sides use in the Premier League -
Atishay Agarwal, Goal.com India

Which team surprised you the most?


Spurs. Great achievement in breaking the top four hegemony -
Peter Staunton, Goal.com International


I think the biggest surprise was negative, and it was Liverpool -
Andre Baibich, Goal.com Brazil
I'll take the question another way and say Liverpool. I doubt many thought they could replicate last season's league efforts, but few would have bet on them finishing a distant seventh -
Atishay Agarwal, Goal.com India
Did the Champions League exits make this a better or worse Premier League season?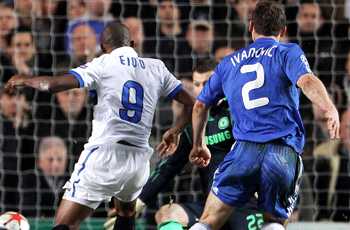 Play it again Sam | Eto'o breaks Chelsea hearts
Champions League exits were well received in North Africa where people had grown tired of always seeing an English club in the final. The Premier League still garners a lot of attention and the fact that the title race went till the last day definitely helped the Premier League -
Rami Ayari, Goal.com Africa
I think it actually made it better, with teams valuing the Premier League a little bit more than in past seasons -
Andre Baibich, Goal.com Brazil


On the back of this season, do you agree or disagree that the Premier League is the best league in the world?


Yes, with its stars and fine tradition the Premier League is the best league in the world. Although the prices in the stadiums are much too high, it is always a great experience to get there -
Christoph Vogel, Goal.com Germany
Even though the big signings in Spain meant that La Liga has as many football stars as the Premier League, I think the balance between teams and the fans still makes the Premier League the best in the world -
Andre Baibich, Goal.com Brazil
Based on this season alone, the league is probably not the best in the world. But then, there could be many definitions of the best league. Is it the one with the best top teams, or the one where the mid-table is strongest, or where there are a number of upsets? Lower teams have grown a lot stronger this season, which will force others to improve too, which should help the league get better in the next few years -
Atishay Agarwal, Goal.com India
Become a fan of Goal.com UK's Facebook fan page for all the latest news and insight into everything related to the beautiful game!