Former
Manchester United
captain Roy Keane has branded
Eden Hazard's
decision to swap shirts with Angel Di Maria at half-time as "shocking".
The Belgium international exchanged jerseys with the Argentine as they headed towards the tunnel during Chelsea's 2-1 defeat to Paris Saint-Germain in the Champions League on Wednesday evening.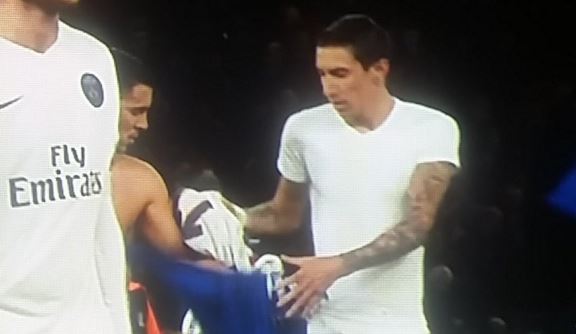 Hazard was also booed off as he was being substituted in the second half and while Guus Hiddink has defended the midfielder, Keane believes the Belgian's actions showed that he was not fully focused on the game.
"I'm afraid to comment on this," Keane told
ITV
.
"It's bad enough at the end of the game, but half-time in a big game, the two guys swapping shirts? It's shocking.
"What is going through a players mindset. In such a big game, they are thinking about swapping jerseys at half-time? I wouldn't even bother at the end of the game. Shocking."