Bayern Munich coach Pep Guardiola has insisted he has no concerns with the physical state of his players, insisting the mental condition takes priority.
The Spanish coach saw his side surrender a 2-0 lead to draw with Juventus in the first-leg of their Champions League last-16 tie.
And Guardiola insists substitute Stefano Sturaro's late equaliser was not a result of fatigue from his team.
"The result is what it is,' Guardiola told reporters. "I know that in Italy you are all about physical condition, but I don't give a f*** about the physical condition.
"It's the mental condition that I care about.
---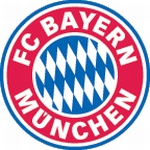 READ MORE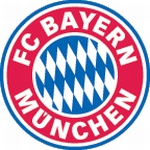 |
Juve exploit the flaw in Bayern masterplan
---
"It is probably the evening that I am the most pleased as coach in my career.
"They have players like Mario Mandzukic, Paul Pogba and Leonardo Bonucci - he is one of my all-time favourite players. We showed character.
"We could have won the game. We have a team with many youngsters. We will learn from this. Don't forget it was Juventus.
"You say we lack character. On the contrary. We came here, had the ball, created chances and scored goals.
"Will it be enough to go through? I don't know. I would like to sit here after a win but the result is what it is."