The Belgian centre-back has claimed his loyalty now belongs to Barcelona, even though he is relishing the opportunity to catch up with some of his former team-mates
Barcelona defender Thomas Vermaelen says he will not refrain from celebrating if he scores against his former club Arsenal in the Champions League next Tuesday.
The former Gunners skipper will line up against Arsene Wenger's side for the first time since swapping sides in 2014, having repesented the north London outfit for five years and making a total of 150 appearances in all competitions.
Despite his affection for Arsene Wenger's side, however, Vermaelen insists he is fully focused on helping Barcelona earn a result and will not show any mercy against his former employers.
Asked by the Daily Mail if he would celebrate scoring a goal, the 30-year-old replied: "Yeah, probably. You have to show respect for who you're playing for as well. I feel like that's not always real.
"I play for Barcelona now, so I hope we win. I will never deny I have warm feelings towards Arsenal, it's a club that's been very good to me. I'm very happy that I played there.
---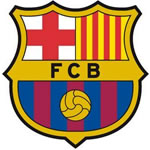 READ MORE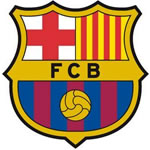 |
Luis Enrique urges Barcelona to soldier on
---
"Sometimes you go different ways and that happens in football. Now I'm at Barcelona and I want to go through."
The centre-back, who has featured sporadically for the Catalans since signing for them, also says that he was delighted by the Champions League draw throwing up a reunion with the Gunners.
"I was very excited. Not only because it's my old team, but it's a very attractive game for everybody to watch," Vermaelen explained.
"[It will be between] Two similar sides that want to play good football. It's a fixture a lot of players have been looking forward to.
"For me it's special, personally. I will go there and see a lot of ex-team-mates and the others around the club. I haven't been back there since because I haven't had time. Hopefully I can see a few people there.
"They're having a good season. They are in the title race. I gave them a big chance at the beginning of the season because I was quite impressed by the way they started.
"I think they have a good chance to win it.