While Iker Casillas celebrates victory on his record-breaking 152nd Champions League appearance, Jose Mourinho sulks in the shadows at Chelsea dropping points yet again in a bumpy start to his season - does any of this sound familiar?
Ahead of Casillas breaking the record on Tuesday, Goal announced the veteran had won a site-wide poll on who the greatest goalkeeper in Champions League history is, beating the likes of Oliver Kahn, Gianluigi Buffon and Edwin van der Sar.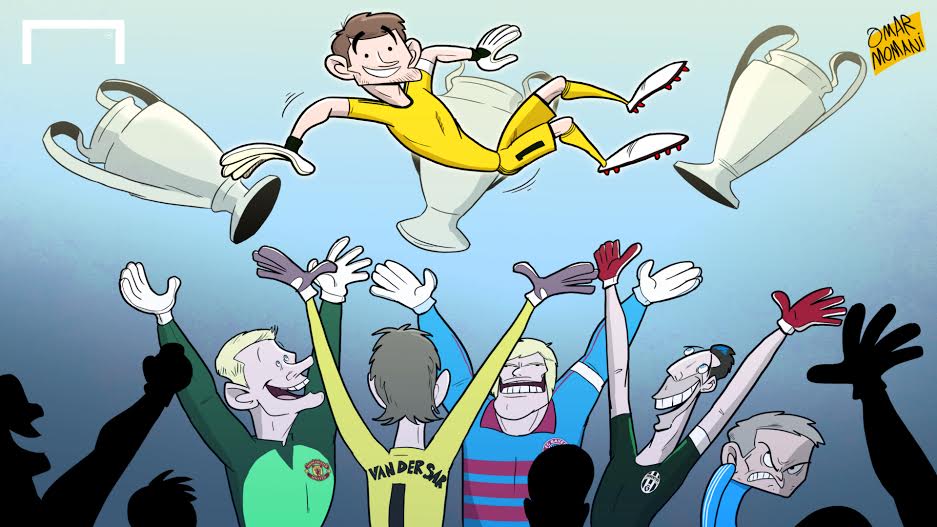 Can you spot Mourinho - who dropped Casillas midway through his final season at the Santiago Bernabeu amid injury and rumours he was the Blancos' infamous line-up mole to the media - angrily looking on in the bottom-right-hand corner?
Goal readers would be right to wonder whether Casillas spotted him too when he choose to retweet Van de Sar's tweet below after the win at the Estadio do Dragao, in which the Dutchman lauded cartoonist Omar Momani's drawing and congratulated the 34-year-old on his achievement!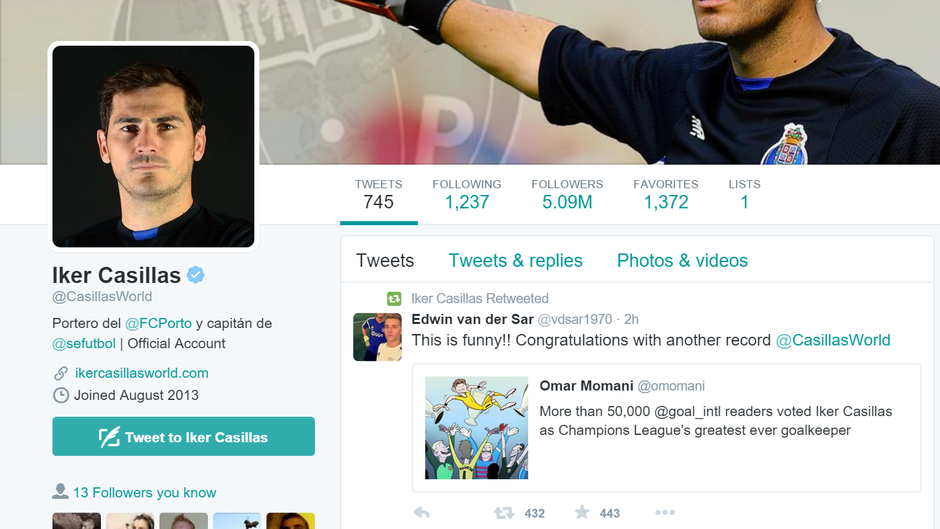 He won La Decima as Carlo Ancelotti's No.1 in European football the season after Mourinho left, he regained the No.1 spot the campaign afterwards, and now he can claim to have played a part in dealing the Portuguese coach a bitter blow in his efforts to turnaround Chelsea's season - will Casillas continue to have the final word on their don't-call-it-a-feud?