 Nani
has spoken of his heartache at being axed from the
Manchester United
starting XI for the Champions League final.
But he has promised that he will come back even stronger next season and that United will be an even greater force to be reckoned with in years to come.
MORE FROM THE CHAMPIONS LEAGUE FINAL

The Portuguese winger took home the Players' Player of the Year prize from the club's official awards night 10 days ago following a dazzling opening two-thirds of the season but missed out in the marquee fixture.
"It is hard for me because I always want to play and always want to be in the team," Nani told reporters. "I wanted to play the final. Everyone wants to play the final, especially because I did so well this season and I was a bit disappointed not to be in the team.
"But that is football. Sometimes you play and sometimes you don't play but I have to respect the manager's decision. You cannot do anything."
Nani knew he would be overlooked even before Sir Alex Ferguson officially named his team because of the way the players had been set up in training in the build-up to the 3-1 defeat against Barcelona.
"When you are training with the team you see how the team works and the changes the manager is making. The only thing I can do is concentrate and wait for my opportunity."
By the time Nani came on in the 69th minute, United were already 2-1 behind and David Villa soon extended Barca's lead to make it an almost impossible task for the Premier League champions.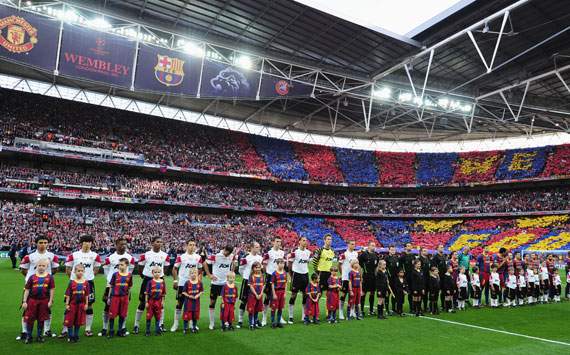 Out in the cold | Nani did not make starting XI despite an outstanding season
"When I came on I was very confident to make a difference and help the team because there was a lot of time to play," added the Portuguese. "But soon after I came on we let in a goal and had to try and come back again. And then we started to create chances and play more, from there, but it was too late.
"Of course, we're bitterly disappointed. We tried to win but that couldn't happen. We did well in the first half. We showed we can play against them. But in the second half we started very, very bad and we gave Barcelona opportunities in the middle of the pitch to play, where they are most strong. They opened us up a lot, created chances and scored goals.
"[Lionel] Messi is a fantastic player but he started to create more chances in the middle when we started to give him more time with the ball. That was a problem. In the first half, we did well to stop him. If we had kept doing the same thing in the second half, maybe it could have been different."
Nani also reflected on what had mostly be a triumphant season both personally and collectively but predicted even greater times ahead as the younger United players become more battle-hardened.
"It was a very good season personally," he said. "What can I say? I promise more work next season and try to do much better.
"Of course, this Manchester United team can get better. We are a fantastic team. Most of the players will start to grow up, understand more and gain more experience and then will be much better in the next years."