CAMEROON



Kameni

Bedimo, Chedjou, Bong, Nguemo

Song, Mbuta, Overtoom

Choupo, Aboubakar, Salli

RD CONGO


Kidiaba

Kinkela, Kimwaki, Mongongu, Mabidi

Matumona, Milambo, Nzuzi, Mputu

Kaluyituka, Diba
After failing to reach the 2006 Fifa World Cup and then becoming the first team to crash out of the 2010 edition, Cameroon are conscious of the fact that they need to reposition themselves as a team to be reckoned with on the continent in order to reconquer their lost glory.
Now sitting in 64th position in Fifa's rankings, partly due to their absence from the 2012 Africa Cup of Nations, the Indomitable Lions are at the crossroads of a meaningful reform and field results, which have been the source of conflicts and controversies, resulting in the dismissal of three coaches in three years since 2009.
Beginning the qualifiers for the 2014 World Cup at home against familiar neighbours DR Congo, Cameroon seem to hold all the cards to get on the road with some convenience and stay quite safe by the time the campaign hits the high spot.
The Leopards, who were in the same group with the Lions during the 2012 Afcon qualifiers, couldn't book a place at the finals as well and quickly changed coach to focus on future challenges, which are principally the 2013 Afcon and perhaps scraping a ticket to the Brazil 2014, 38 years after their first appearance on the world stage in 1974.
However, the Congolese team still lack an ideal cohabitation between the local players and the professionals, most of whom still evince their reluctance to give themselves up to the outfit.
Facing Cameroon in Yaoundé after their two most recent legged clashes that ended in favour of the Lions will be Claude Le Roy's main test since he took over late last year and Cameroon coach Denis Lavagne's first most important game since his appointment.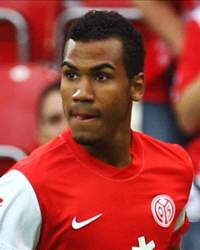 Cameroon coach Denis Lavagne is still in search of who to wear the captain armband following the absence of Samuel Eto'o and the team's two vice captains Enoh Eyong and Nicolas Nkoulou.
Yaya Banana, Jean-Armel Kana-Biyik and Stephane Mbia have been dropped from the Indomitable Lions squad due to injury issues.
Cameroon players at a press conference in Yaounde on Wednesday declared they were missing Samuel Eto'o in the outfit. The Anzhi star is still serving an eight-month suspension.
DR Congo cancelled their training tour to France following the refusal of French visas for the team's home based players.
The Leopards' coach Frenchman Claude Le Roy had threatened to resign following the authorities' reluctance to disburse funds for the team's preparations.