Select 7 scorers for a chance to win great prizes with Goal Star Strikers!
PLAY GOAL STAR STRIKERS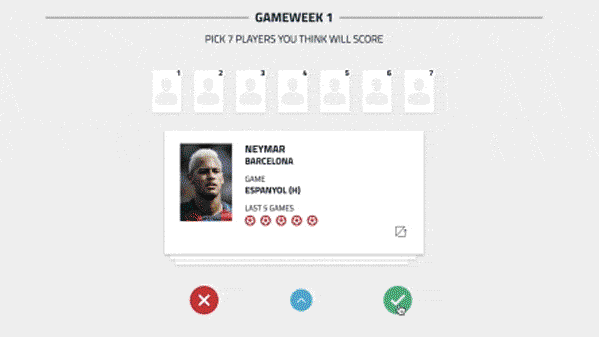 Goal has launched an exciting new weekly goal scorer game: Goal Star Strikers is a fun new way of predicting who's going to score – and there are prizes to be won!
We'll give you a list of 30 players, and all you need to do is select who you think will find the back of the net in their next club fixture. If your picks all score, you can win the week's Goal Star Strikers prize: £250 of Amazon vouchers.
Choose 7 anytime goal scorers from the list by using the buttons. On mobile you can swipe right if you think the player will hit the target and swipe left if you think they will miss. You must select 7 players to submit your entry.

Click here to play the game!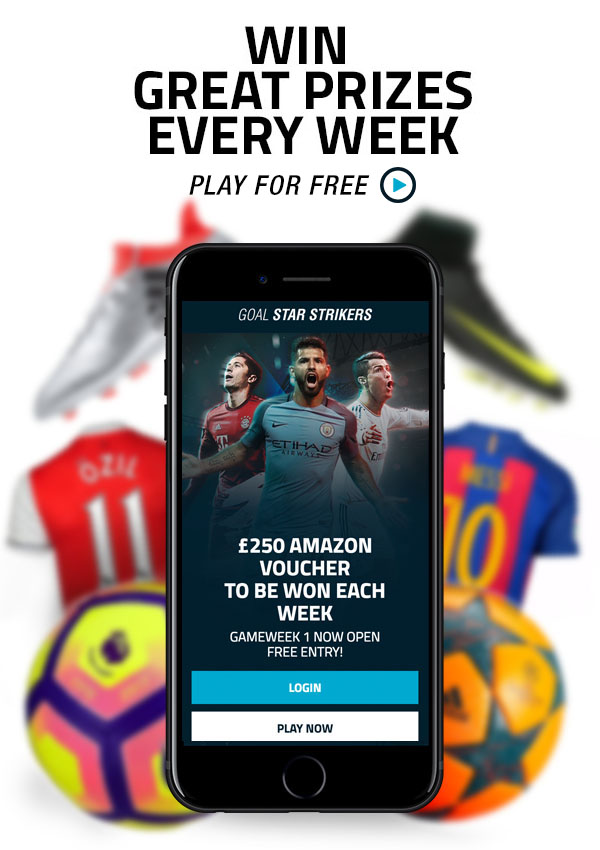 Game Rules
The winner will be the player who has correctly picked 7 goal scorers from the list for the game. In the event of a tie the winner will be the player who submitted their entry first. If nobody correctly picks 7 goal scorers there is no winner and you get a chance to play again the following week.
All entries must be submitted before the start of the game week.
Only one entry per user.