Chilean winger Alexis Sanchez represents better value for buying clubs in the transfer market than Brazilian forward Neymar, according to
Goal.com
#GoalPoll users.
The duo have been linked to a host of top European clubs this summer and the 2011 Copa America has been another opportunity to showcase their talents, with both playing key roles as their nations topped their respective groups.
The Udinese man, who is closing in on a move to Champions League winners Barcelona, tallied an overwhelming 66 per cent of the vote following a superb 2010-11 campaign in Italy's Serie A, along with some impressive performances in Argentina, where Chile topped Group C.
Real Madrid target Neymar, on the other hand, managed only 34% of the vote, although his reputation has been enhanced after an improved display in Brazil's final group game, where he scored a double in a 4-2 win over Ecuador.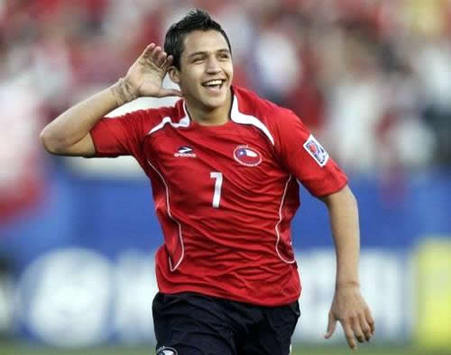 Tweet of the day countdown


I think Sanchez takes it by a mile. Cheaper, better, proven in Europe, and head screwed on #GoalPoll



- @sigfusorn
Sigfus Orn

#goalpoll Neymar is far more skilled and has a better knowledge of the game. Once he kicks diving out of his game, watch out!



- @tomrussell4
Tom Russell



#goalpoll Alexis Sanchez is better right now, he's older and more experienced, but Neymar will be better than Sanchez in the future



- @Its_Neg
Neg Senok



Goal.com readers can use the #GoalPoll hashtag on in order to take part in lively discussion with 24 million fans around the world.

After each Copa America matchday Goal.com gives you the chance to have your say on the big issues from the tournament in Argentina in the #GoalPoll