Well, the results are in! On Monday Goal.com asked YOU, the readers, for your thoughts on how Laurent Blanc's new-look French side will fare against a Bosnia & Herzegovina side spearheaded by the mighty Edin Dzeko.
Taking all of Les Bleus' worrying problems into consideration – the complete overhaul in staff, the lack of team gelling, impotence in front of goal, just to name a few – Goal.com fans have cast their vote and this is what they said:
It turns out that there are still some optimists amongst the ranks as 25% of readers feel that the boys in blue can grind out a win tonight.
Others who felt less positive about the French side's hopes, 19% of you, said that the fresh faces will only manage a draw against the Bosnians, although this would still be Blanc's best result since his takeover.
Meanwhile, the majority rules as a massive 56% of Goal.com readers voted for a French loss. More than half the voters opted for defeat, meaning the consensus amongst our dedicated fans is that Laurent Blanc's side have little hope in their second Euro 2012 qualifier.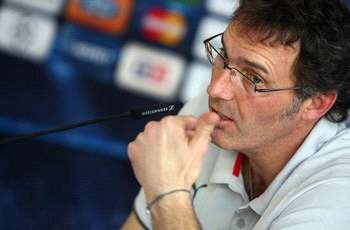 So there you have it, the crowd has spoken and tipped France to lose. If you have any further thoughts on the game, be it tactically or similar, or even if you don't agree with the vote, have your say in the comments box below. Goal.com always wants to hear the fans' opinions...
Our

provides the best breaking news online and our

football fan community is unmatched worldwide. Never miss a thing again!