Jerome Champagne's bid to become the next president of Fifa is gathering pace, with the Frenchman continuing to travel to all corners of the world in his attempts to collect the support he will need to win the 2015 election for the world governing body's leading figure.
While current incumbent Sepp Blatter is yet to state his intentions over a potential fifth term, Champagne remains the only person to have announced his candidacy.
And the 55-year-old recently sat down with Goal's Kris Voakes to discuss a huge range of issues affecting the modern game as well as his vision for the future of Fifa.
In the third and final part of our interview series with Champagne, the prospective president talks about some of his main visions for Fifa should he gain office.
What are the biggest challenges facing Fifa in 2014?
The biggest challenges for Fifa are the challenges of football. As I've said many times, football has benefited hugely from globalisation. We have more kids playing football than rugby in New Zealand. We have 25 million American boys and girls playing football. If we look at the TV audiences, football is growing. So football is doing fine.
However, the globalisation of football – as with the rest of society – brings some difficulties. Maybe I am wrong, but I have identified three major challenges.
First is the growing imbalance between continents, within continents and within leagues. The second is the privatisation of the game. And the third is the fact that there is an image deficit problem and a lack of confidence in the way this globalisation of the game has been managed.
So today we have a very important decision to make. If football continues its push to elitism, what I call the 'NBAification', it will become more and more like basketball where only one competition really matters. I like the NBA, but in basketball national team competitions are very much secondary to the NBA. The International Basketball Federation has a nominal authority on the game rather than a regulatory one.
We need to make sure that the benefits of globalisation are scattered further. I am not at all against business. I am for business. I am for big clubs. I am for the Champions League. But we have to make sure that these imbalances which jeopardise the very uncertainty of the sport and jeopardise the competitiveness of our competitions can be balanced.
The motto of my campaign is 'To Rebalance the Game in the Globalised 21st Century'. I chose that motto because it is says exactly what I am campaigning for.
What can you offer that Sepp Blatter cannot?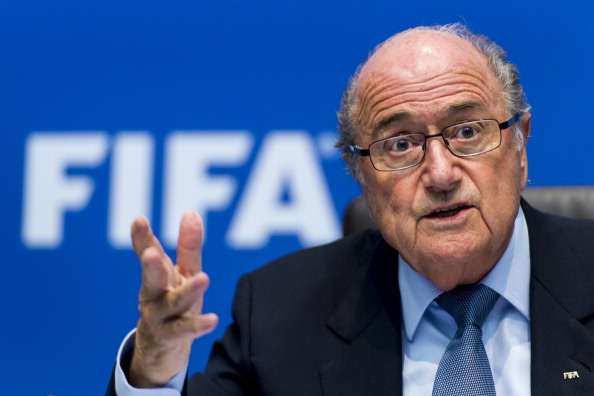 I think it is a complex question because it means praising myself and I don't like to do that. What I can offer is the fact I have lived on various continents, I have travelled extensively around the world, and I think I can bring these experiences with me.
I think when you compare myself to him, we are completely different because he has 40 years of experience and I humbly recognise that I don't have his experience. But I have been a career diplomat, I have lived around the world, I think I understand the world and I love the world.
I understand also what is surrounding the game in terms of political elements, the diplomatic, international and economic idiosyncrasies in all its mechanisms so that is something that I can bring.
And that was something that I brought when I spent 11 years at Fifa, because it was part of my responsibility to deal with what I would call horizontal issues involving federations and political issues with development programmes.
So I think I know both worlds, and that synergy is something that I can bring.
You admitted during your launch event that you were unsure whether you will run for presidency if Mr Blatter states his intention to run for another term. Are you sure now?
I didn't say that. I was asked what I would do if Mr Blatter would run and I said that I would answer that question in due time. Then I was asked 'what about Platini?' and I said the same thing. Then it was asked if I thought that I could beat Mr Blatter and I said that today Mr Blatter is popular and no one can beat him, which is not the same.
That has been manipulated, but I said clearly that I am here because I believe in what I am proposing and I want to implement my ideas and I will defend my ideas until the end.
You asked a Liverpool fan during a tour of Anfield what two changes he would like to see in football. Is that pooling of ideas at all levels key to your campaign?
I always ask questions. I was in Tunisia last week and had the chance to have coffee with Roger Lemerre and some other dignitaries and I asked them things too, because I don't pretend that I am right about everything, and I don't pretend that I know everything. I don't pretend that I have an ideal solution for everything. It is answers to these questions that make my life better and maybe could make me a better candidate.
I think it is very important, and it is not a PR stunt or a gimmick, I am just like that. I ask football questions of everyone because I like connecting with people. The guy you mention was a boy watching from the Kop and is now working for the club of his heart, and he has a lot to bring.
My vision of Fifa is that Fifa is a club for everyone. If you are a young player at a local club, you are part of your national FA, and that national FA is part of Fifa. And when I say that I want to reconcile Fifa with the people of football, this is key. It is about style, it is about consultation, it is about transparency, it is about exchange.
Yesterday, I was at Everton, with no journalist that time, and I asked exactly the same thing to the guys there because I find it very useful in my bid to understand better.
Would you outlaw Third-Party Ownership?
Crime is outlawed. Racism is outlawed. Tax evasion is outlawed. But they still exist. Third-Party Ownership is a problem, and Fifa statutes say it has to be prevented if it has an influence on the game. For the moment, it is illegal in three countries – England, France and Poland – but it doesn't mean it doesn't exist. It also doesn't mean it is the root of the problem.
If tomorrow we declare that Third-Party Ownership is outlawed, what will happen to all the sub-clubs? What will happen to all the clubs in Croatia? What would happen to the majority of the clubs in Spain, in Brazil and in Portugal? We would then have a problem with that.
By the way, in years to come you will see that we will change because currently the clubs, the players, and the third-party owners are changing the agreements in a way that will make the practice more morally palatable.
But the real argument is that Third-Party Ownership is not the cause of the problem, but the consequence of the problem. Do you think clubs use Third-Party Ownership because they want to? They use it because they have no other chance to remain competitive.
Think about match-fixing, which started in England in 1908. It is a scourge. I read a very interesting study by FIFPro, which said that 70 per cent of match-fixing cases involved players who were badly paid or not paid at all. We cannot accept it.
Third-Party Ownership is not the cause of the problem, but the consequence. Clubs use it because they have no other chance to be competitive
- Jerome Champagne

We must roll up our sleeves and create a system where the whistle-blower will be protected, because a lot of players want to talk about cases but cannot say anything because at the age of 27 or 28 they are suspended for life and their career is broken. We have to find a way to protect them, but once again the investigation and the statistics are very interesting because it shows that the mafia knows exactly what they are doing because they are targeting players who are living abroad, who are badly paid or not paid at all and are at the end of their career.
But how do we deal with the other issue? That's why we need to sign under Fifa a world collective bargaining agreement with a compensation chamber for transfers, and with a solidarity mechanism to make sure that we, along with FIFPro and with the club associations, try to ensure that minimum standards requirements will be implemented amongst other things.
So it is a very complex issue, but if we want to tackle not the foam at the top of the wave, but the reason for the wave, then we have to have a global vision.
You have proposed the introduction of a world high council for football development. What exactly would that entail?
Today, a lot of football bodies have development programmes.
Let's take India. Fifa is doing things, and the Asian Football Confederation is doing some stuff, then there is the Premier League and the German league helping as they try to sell video rights and add new things. But at the end of the day you are piling up expenses and reports, and you have to really wonder whether all of these development programmes have produced results.
I do believe that we need to simplify this. We don't need five experts travelling there and we don't need five reports. We need to cut the cost, and this is a centralised issue.
The English league makes $45 million per year in India without reinvesting in the local level of football, and I perfectly understand that this is something that we do not need to just accept. I propose that the development programme in India could be managed by the Premier League. We could even put Fifa money at the disposal of one operator.
This higher council for football development in the world would decide who is the leader in each country, for instance it could say that development programmes in Vietnam would receive contributions from the French FA. It is about efficiency, as we are currently duplicating studies and duplicating reports and my philosophy is about getting more money spent on redevelopment at the ground level.
If you are elected in 2015, where would you hope for football to be in 2025?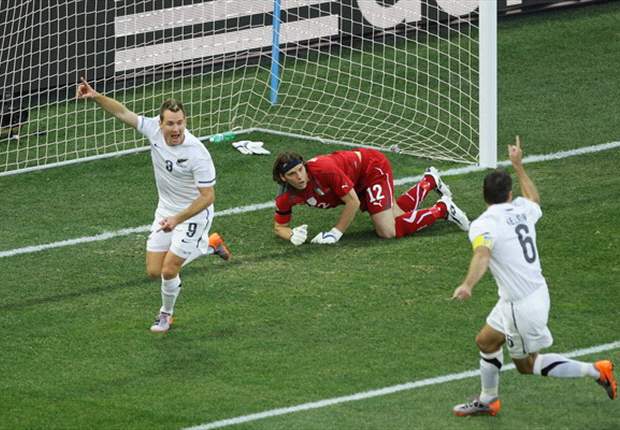 I dream about a better balanced football. I want to see more cases like Liverpool and Everton. I would like to see Dutch clubs winning the Champions League again. I would like to see an African team winning the World Cup.
Look at it continent by continent. While in Europe the gap is growing, in other continents the gap is decreasing. For example, look at Panama. The growth is fantastic. I first visited Panama in 1985 when I was living in Cuba. Football as a sport existed, but baseball and boxing ruled. Now, football is number one.
Look at Venezuela, and how it has grown. Look at Bolivia, and the club from La Paz which has qualified for the quarter-final of the Copa Libertadores. Look at Asia, where we see Oman getting better, Jordan getting better and Uzbekistan getting better. In Africa we have seen the growth of countries who had never previously qualified for the final stages of the Africa Cup of Nations, such as Cape Verde, Niger and Malawi.
What I would hope is that all these programmes and all these changes I propose would give a better balance. I am not saying it is going to be easy, but I think it is going to be worthwhile because football is about uncertainty. It is about giving the chance to the Davids against the Goliaths.
I was in the stadium when Israel beat France 3-2, eliminating my country from the World Cup, but it was David beating Goliath and that is what football is about. There was Italy-New Zealand in 2010, which was maybe not the most beautiful match but was another example.
You'll remember the Argentina-Nigeria match at the same World Cup, which finished 1-0 but could have been 6-0. Messi could have scored five goals, but that was the day we discovered Vincent Enyeama, who was fantastic. He was David against Goliath. Football is about that.
Of course, it is about Liverpool and it is about Barcelona, but it is also about everyone. If we continue with this elitism, we are going to lose something. That is why I decided to stand and while, frankly, I don't know what the outcome will be, I am determined to defend that vision.
It is complicated because a lot of people think that we cannot do anything. People have lost trust in governments and local organisations. We do not agree with that. That is why my motto is 'Hope for Football'.
We have that capacity to evolve. I may sound romantic and I may sound reformist, but I believe in that.