By Enis Koylu
There are few men in football as capable of producing an instant soundbite as Jurgen Klopp and Zlatan Ibrahimovic, so, when the two met at Monday's Ballon d'Or gala, it was no surprise that there were a few memorable quotes.
After a hearty embrace, the Paris Saint-Germain star asked when Klopp was going to bring him to Borussia Dortmund to which the 46-year-old replied: "I have to sell my whole team".
The former Mainz coach has a long history of producing fantastic one-liners and
Goal
has picked out some of his best.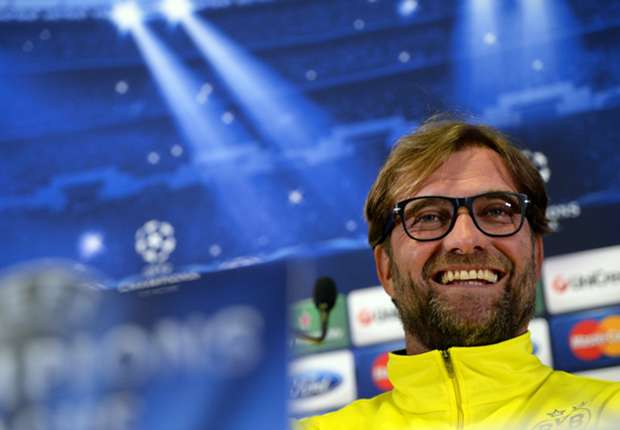 "Yes, it's true. I underwent a hair transplant. I think the results are really cool, don't you?"
Klopp makes a frank admission to the media after undergoing a bit of nip-tuck between the 2011-12 and 2012-13 season.
"Dujardin? Like the brandy? Congratulations! And you work as well..."
After former Goal Germany Chief Editor Francois Duchateau once introduced himself to Klopp, the BVB coach mistook his surname for the name of a cognac manufacturer not far from Dortmund.
"When I gave the first interview, I was very disappointed. After the second one 10 minutes later I was feeling better. In 30 minutes, I'll probably feel like we won the match"
The former defender reacts to one defeat with typical boundless optimism.
"We will wait for him like a good wife waiting for her husband who is in jail"
Mats Hummels' injury problems might have frustrated a lesser man, but Klopp took a unique philosophy to the Germany international's fitness problems.
"I'm a bit proud of my first red card as a coach. I approached the fourth official and said: 'How many mistakes are allowed here? If it's 15, you have one more'"

Even when livid at some suspect refereeing, Klopp finds time to turn a phrase in his own unique way.
"I sent him a text message saying: 'Schalke????????'. He was a good guy - until this morning. Why Kevin? He was at Milan"
It's fair to say that Klopp did not take the news of former Dortmund star Kevin-Prince Boateng's move to arch rivals Schalke well.
"Screw you. I like giving interviews to you as much as having toothache. Do you have to come here or what?"
Though mostly jovial, Klopp has got a vindictive side as
SWR
reporter Stephan Mai found out after asking the BVB boss for a few quotes.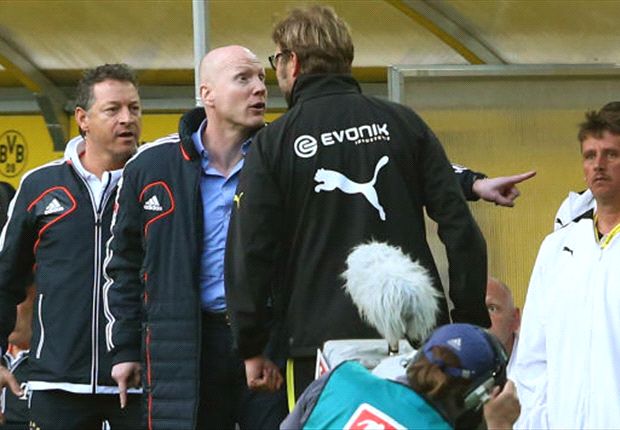 "When BVB last won here, most of my players were still being breastfed"
Klopp's time at the Westfalenstadion has been characterised by their rivalry with Bayern Munich and he was understandably delighted when his young charges beat the Bavarians for the first time.
"At the moment, they are like the Chinese in the business world. They look at what others are doing and copy it, just with more money"
Klopp was absolutely certain he had seen Bayern's tactics deployed elsewhere in the wake of his side's 1-0 defeat at the Allianz Arena in last season's DFB-Pokal final.
"Gotze's leaving because he's Guardiola's favourite. If it's anyone's fault, it's mine. I can't make myself shorter and learn Spanish"
Euphoria after his side's 3-2 win over Malaga faded quickly after Mario Gotze informed his boss of his impending move to Munich. Klopp took the wrap for it himself.
"I bet my arse that Bayern will speak to Guardiola on the phone"
Klopp was fairly certain that Matthias Sammer and Jupp Heynckes would enlist the help of their future coach when it came to beating his Barcelona side last season. Karl-Heinz Rummenigge responded by boasting that the BVB boss' posterior would end up in the Bayern museum.
"The only thing I can say is that it was great. London's the town of the Olympic Games. The weather was good, everything's okay, only the result is so sh*t"
Klopp tried to look for the positives in the wake of Dortmund's Champions League final loss to Bayern last term, but in vain.

Follow Enis Koylu on