Karl-Heinz Rummenigge has sharply criticised Louis van Gaal for his egotistical nature.
In the aftermath of Louis van Gaal's sacking,
Bayern Munich
CEO Karl-Heinz Rummenigge has pinpointed the coach's attitude as his primary weakness, and revealed that die Roten have suffered all season long under the Dutchman's reign.
"These are not pleasant times we're experiencing but we really have been playing out of tune for the whole season," Rummenigge told
Bild
.
"I don't know. We really wanted to end the season with Van Gaal. But we also said if Champions League qualification is in danger, we must act as we did on Saturday."
Rummenigge explained that Van Gaal's egotistical and authoritarian attitude proved to be his downfall.
"Van Gaal's failure is clearly in his attitude, if that mentality is customary - as it is with [Felix] Magath - you have to have success. If it fails, you lose your friends. And the look of the league table and the other competitors is sobering."
Bayern are currently behind last year's relegation battlers Hannover in fourth place and are in danger of missing out on a spot in Europe's most elite club competition.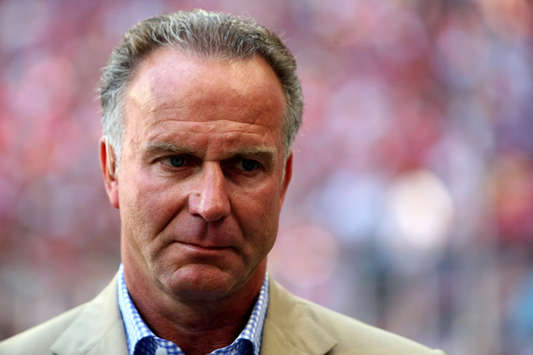 Dissatisfied | Rummenigge has spared Van Gaal of no criticism
Rummenigge's words are a step back from the very harsh comments he made on Sunday following Van Gaal's sacking.
"It all came to a head yesterday. There's an old German proverb: you keep carrying the jug to the well, until it breaks. Yesterday, it broke," he said on Sunday.
"The sh*t hit the fan, to put it bluntly, with the decision to replace Jorg Butt."
The replacement of the veteran Butt with young goalkeeper Thomas Kraft in January was a controversial one, and the Bayern board openly opposed the change.
"Louis van Gaal ignored our advice. The entire defence is unsettled, and the whole business with Manuel Neuer would never have escalated to what it's become."
Club president Uli Honess was also very harsh in his criticism of Van Gaal.
"Saying the players still backed the coach is a fairytale. You get the feeling one or two of the players were paralysed by fear in recent weeks."
The board members are now expecting an emphatic turnaround against Bayer Leverkusen this weekend. As Honess put it, he foresees an explosion.
"The players have worn a mental straitjacket for months, and that will be torn off."
Bayern have a must-win scenario next weeked as they play second-placed Leverkusen. The Bavarians remain one point behind third spot and a Champions League spot.