Juventus are already making contacts as they search for a new coach, Goal.com has been told, as Luigi Del Neri's tenure at Vinovo comes to an end.
Juventus
are determined not to make a rushed decision on who will come in as the club's new head coach at the end of term,
Goal.com
can reveal.
A change on the bench is almost guaranteed but the board will only make a decision once the season is over. Luigi Del Neri bought himself time with a stabilising 2-0 win at Roma last Sunday but not even the unlikely prospect of Champions League football would save the former Sampdoria coach from the chop.
Louis van Gaal is the latest in a long line of names to be linked with Juve but he has denied that he is Turin-bound.
Goal.com
understands Napoli's Walter Mazzarri is the first choice, but for now the Old Lady are exploring various options as they take time to plan for the future.
A source close to matters at Vinovo said: "Van Gaal could be an option, but for now there are three or four coaches who could come to Turin. There is Walter Mazzari, who Napoli may let go of at the end of term. Van Gaal is a new entry, and there is also Luciano Spalletti. Roberto Mancini could also return to Serie A.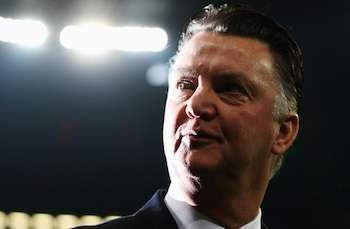 Louis van Gaal | "A new entry" in Juve coach race
"There are plenty of names being linked, but at the moment there isn't any one of them who has the advantage, there is no real favourite as Juventus have not made a decision. They are yet to decide who will be their new coach next season.
"What's certain is that they are looking for a top level coach; a winner, someone who has won before and can guarantee wins in future. Del Neri is not a first-degree coach, he is second-degree.
"A decision looks likeliest at the end of the season, but this also depends on how Juve end the campaign in terms of results."
The Bianconeri have been tentatively linked with the current Real Madrid coach Jose Mourinho, whose future at the Bernabeu remains unclear. However, the Portuguese is out of the reach of Juve due to his astronomical wage demands.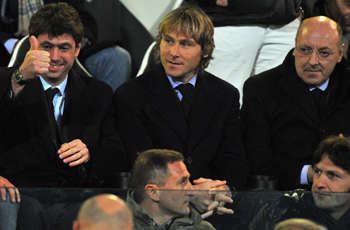 Andrea Agnelli, Pavel Nedved & Giuseppe Marotta | Decision time approaching
The source said: "Mourinho would be the one to have at all costs, but the problem would be his wages, he is out of Juve's budget. What's certain is the club are looking for a coach who can win.
"There have been some preliminary contacts [with some of the other names involved] to see if there is a possibility, but these are more informal contacts rather than anything more.
"As for Van Gaal, Juventus have always had links to him ever since he was a candidate to replace Claudio Ranieri."
Juventus' 2-0 win over the Lupi saw them close the gap on the sixth-placed side to just two points with seven games remaining.
They are currently eight points behind Udinese in fourth with Genoa visiting the Olimpico on Sunday.