Christian Nerlinger has issued a hands-off policy on Arjen Robben, but there is reason to believe the player will not want to leave Bayern Munich this summer.
It took less than a day following Tuesday's loss to Inter for the full weight of the result to sink in at Bayern Munich. After the match, a frustrated Arjen Robben told
Bild
: "I cannot imagine that [playing in the Europa League]… Even winning the Europa League would not mean anything for me."
Robben's quotes came just days after he was linked with a move to Milan, home of compatriots Mark van Bommel, Clarence Seedorf, and Urby Emanuelson. At the time of the initial rumour, there was little reason for Bayern fans to worry about the star attacker leaving. However, his quotes have led some to believe that he does want to leave, meaning that Tuesday's loss not only knocked Bayern out of this year's Champions League, but might have severely compromised the Bavarians' chances of being crowned European champions in the spring of 2012. That is, assuming Bayern do qualify for the 2011-12 Champions League.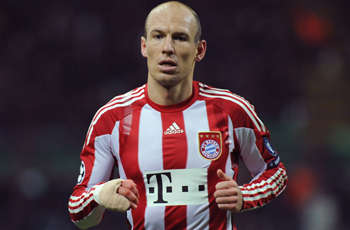 The response in Munich has, unsurprisingly, been one of defiance. Before the Inter match, sporting director Christian Nerlinger told
TZ
: "I can only laugh about these kind of rumours. It doesn't need any explanation that Arjen is not for sale at any price."
On Friday, Karl-Heinz Rummenigge confirmed discussions with Robben, and labelled rumours of the player's transfer "far-fetched and ridiculous. Arjen has absolutely no plans to leave FC Bayern," he added.
But of course, it is Rummenigge's job to present as positive a public image for the club as possible, and his comments must be taken with a grain of salt. However, even if we were to assume that Robben's quotes were more than just a rally call for his team to qualify for the Champions League - that they were genuinely a threat that he could leave Munich - he remains tied to Bayern until 2013; only
Players Denied Transfers
From Bayern Munich

Player

Offer
Team

Year

Michael
Ballack

(none)
(none)

2005
Owen
Hargreaves*

€25m
Man
Utd

2006
Franck
Ribery

€80m
Real
Madrid

2009

*Hargreaves joined Utd in 2007 for €25m
with the club's approval could he leave. And if Nerlinger's words are to be believed, such approval is not forthcoming.
There are many reasons to believe that Bayern would not sell the Dutchman, regardless of price. To begin with, Robben would not be the first Bayern player to be denied a transfer. In the past, Michael Ballack was forced to see out his full contract before moving to Chelsea on a Bosman, and a reluctant Owen Hargreaves was kept a year longer than he had wished before being sold to Manchester United. More recently, Bayern declined Real Madrid's €80 million offer for Franck Ribery, who in 2009 was intent on moving to his dream club.
The Ribery case is a particularly intriguing one because after a prolonged transfer drama, the oft-injured winger was convinced to sign a contract extension last summer. The Frenchman publicly expressed gratitude to Bayern for supporting him throughout a sex scandal, and said before the season: "I know I owe [Bayern] something."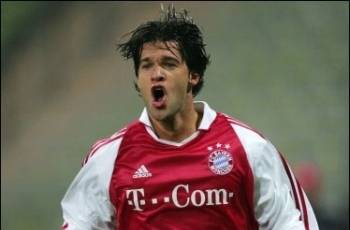 Bayern's treatment of Ribery is no anomaly; die Roten have a long history of taking care of their own. One particularly poignant example is the story of legendary striker Gerd Mueller, who after his retirement struggled with alcoholism. He turned to Bayern for help, and the club helped him through rehabilitation and eventually gave him a job as a youth team coach.
The club's culture has some value among players, which in part explains why the likes of Ribery, Bastian Schweinsteiger, Philipp Lahm, and Thomas Mueller have all signed contract extensions despite the interest of numerous high-profile (and high-paying) suitors. Even cynics have to believe that when Robben professed his satisfaction at Bayern in numerous interviews, he wasn't just pandering.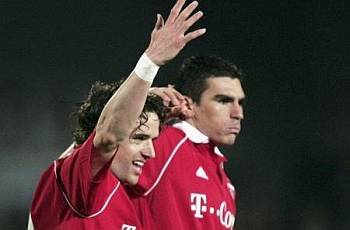 Another factor that cannot be underestimated is that Bayern are also willing to do anything and everything necessary to win the 2012 Champions League final, which will be held in Munich. Among other things, this means making Robben happy at all costs. Not long after the 27-year old expressed displeasure with the way Louis van Gaal forced Van Bommel out of Munich, the coach had his contract prematurely terminated, and the veteran midfielder and former captain was linked with a return to the Allianz Arena.
Van Bommel, whose contract expires in June, is not the only potential signing for the Bavarian giants. In recent months, rumours have emerged indicating that Manuel Neuer's summer transfer from Schalke is a done deal, and Felix Magath's dismissal from die Knappen on Thursday only goes to support the likelihood of the Germany #1's move to Munich. After the Inter loss, Christian Nerlinger announced that Bayern would make defensive signings in the summer, supporting reports from club insiders that claimed a near-complete deal between Bayern and Benfica over the transfer of left back Fabio Coentrao. As proven in their Champions League performance, Bayern are just a few good defenders short of reclaiming their position among the world's elite. With reinforcements on their way in just a few months, it would be foolish for Robben to try to jump ship.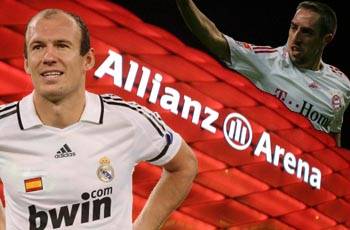 Morale is always low after a major cup loss, and lower still given the way Bayern lost to Inter. But in the grand scheme of things, Tuesday's defeat was only a minor setback; in fact, it may be recalled as the decisive factor in bringing defensive improvements to Munich. Before the summer there are still eight matches left to be played, and die Roten have a two-point gap to close on Hannover and a Champions League berth. Though they are legally able to retain the contract-bound Robben in any case, Bayern could put the transfer rumours to rest by finishing in the top three. Should they fail, the Rekordmeister will have a lot more than Robben to worry about.
Follow Clark Whitney on