---

COMMENT
---
Rudi Garcia mused in November that Rome has only ever had three kings: the Pope, the notorious crime boss 'Libanese' and Francesco Totti. While Popes have come and gone, and Libanese met an inevitably grisly end, Totti seemed destined to reign over the Italian capital forever — an immortal captain for 'The Eternal City'. But no longer. The king's crown is slipping after a tumultuous weekend in Rome.
On Saturday afternoon, Roma boss Luciano Spalletti announced that he intended to start Totti in the following evening's Serie A clash with Palermo. It was a noteworthy move on Spalletti's part, as he had given the skipper just 33 minutes of game time since replacing Garcia as coach on January 13. True, Totti had only returned from injury before the start of Spalletti's second stint at the Stadio Olimpico, but the fact was that the 39-year-old had been available for six games and had been an unused substitute in four of them.
Roma's all-time leading scorer had seen half an hour of action against Frosinone but it was the three minutes that he was afforded against Real Madrid in the Champions League on Wednesday that ultimately proved most significant. For Totti, it was a slap in the face — the final straw, as far as he was concerned.
Before Spalletti's pre-match news conference on Saturday, Totti gave an interview to
TG1
. As far as the club knew, the captain was to speak about his role in Italy's 2006 World Cup win — but Totti had other ideas. "I can't stay at Roma like this," he lamented. "It hurts to be on the bench. I understand at my age that I play less, but ending my career like this is terrible for me as a man and what I've given to Roma. I demand more respect for all I've done here."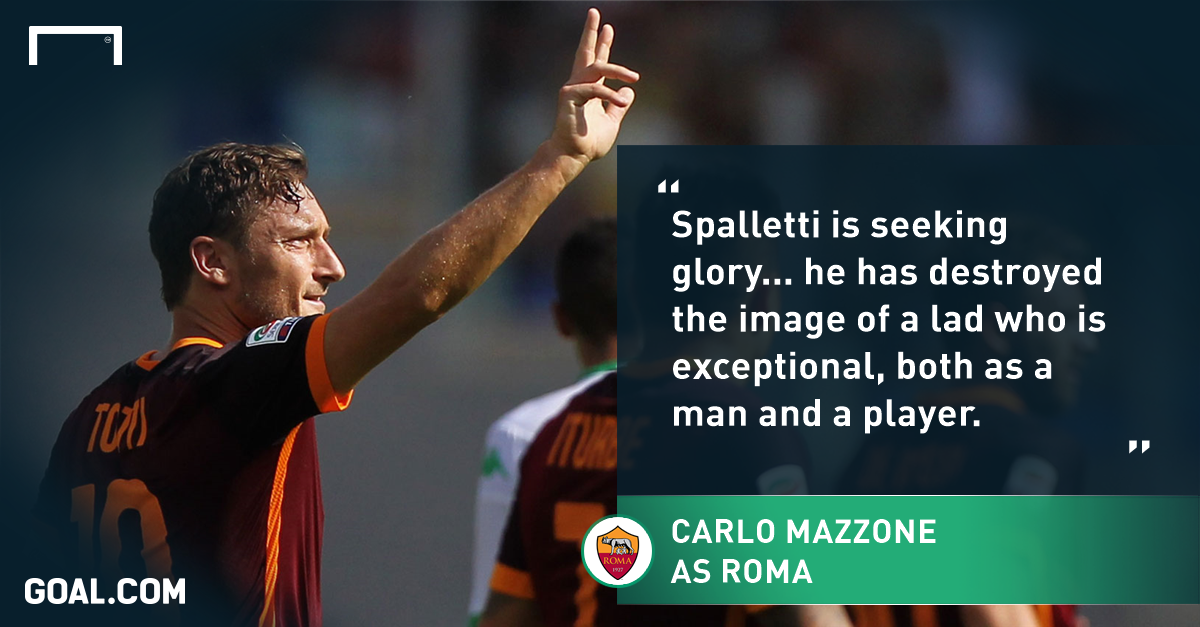 When asked about his relationship with Spalletti, Totti replied: "We say 'good morning' and 'good evening.' That's it. He said such nice things in the papers, but not to my face."
But it was clear that Totti was not just upset with his coach but also his employers. His contract will expire at the end of the season and he has yet to be offered a new one. "I await news from [Roma president James] Pallotta and will evaluate the situation. I expect the fairness of people telling me the reality of the situation and how things really are."
Crucially, excerpts from Totti's interview appeared in the press after Spalletti had confirmed his intention to start Totti against Palermo, leaving the coach in a difficult position. One that he did not want to be in. Indeed, when Spalletti's position had come under intense media scrutiny during his first stint in charge of Roma, he said that the strain was felt by his entire family.
"My son is having some problems at the moment, as fellow students of his are making fun of him at school; and now my two sons don't want to leave the house because they are afraid," he said in November 2008.
Spalletti thus knew that taking on a club idol like Totti would place even more pressure on him — and his family. However, on Sunday, he sent for his skipper and promptly informed him that he would not be in the squad to face Palermo. An irate Totti packed up his things, said goodbye to teammates left incredulous by what was unfolding, and returned home.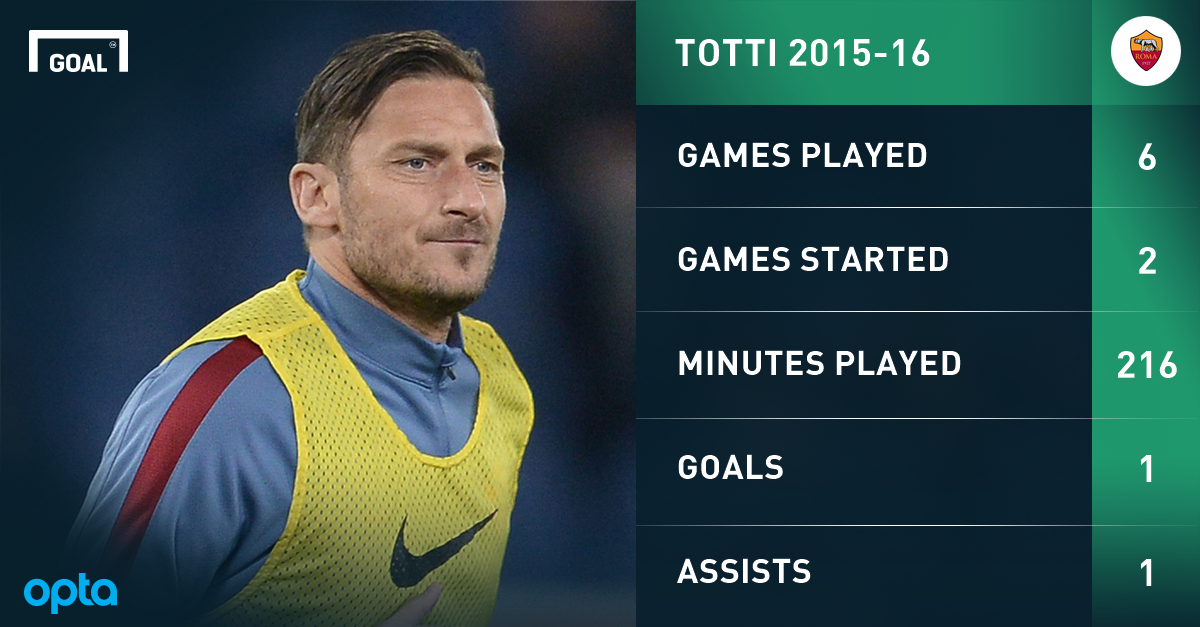 Totti's departure sent shockwaves across Rome, prompting immediate and heated debate over who was in the wrong. Former Roma boss Carlo Mazzone, who gave Totti his debut, was apoplectic. "Spalletti is seeking glory. He could easily have called the player over privately and resolved the situation like that. By behaving this way, he has destroyed the image of a lad who is exceptional both as a man and a football player."
While some supporters at the Stadio Olimpico on Sunday were divided over the issue (there was even a report over two men coming to blows, after images emerged of one fan nursing a bloody mouth), it quickly became clear that most fans had taken Totti's side.
Spalletti's name was whistled when it was read out at the end of the team announcements. Fans hoisted their beloved No. 10 jerseys into the air; others displayed banners reading "Io sto con Totti" ("I'm with Totti"). When their idol took his seat just seconds before the game, he was applauded and serenaded with chants of "C'e solo un capitano" ("There's only one captain"). Totti was visibly moved by the public show of support.
The game was banished to the background, which was a shame, given Roma routed Palermo 5-0 to make it five wins on the spin in Serie A, with Mohamed Salah netting one of the goals of the season. But the main event was always going to be Luciano Spalletti's post-match interview. It would be the former Zenit coach's chance to defend his decision — to get the fans back on his side. He did both beautifully, handling an awkward situation with grace and good humour.
"I was going to play him tonight, as I said so in the press conference yesterday. If I had said he was going to play and then didn't, he'd have flung missiles at me, not verbal jabs!" he joked on
Sky Sport Italia
. "But it was just a moment of anger and discomfort that is understandable in certain respects. If the greatest post-war player like him makes these comments, it turns into a big deal.
"But based on what emerged from his comments, and the fact that all over the media there was only talk about this, I thought there was the danger of it affecting concentration after a Champions League game. If you treat one player in a certain way, you have to treat everyone equally, even if that player is Francesco Totti. I could not do otherwise.
"It's true he is a great champion and I must have respect for him, but I must also have respect for all the players in the squad. Otherwise someone can just call a press conference and say whatever he likes at any stage — that's no way to behave."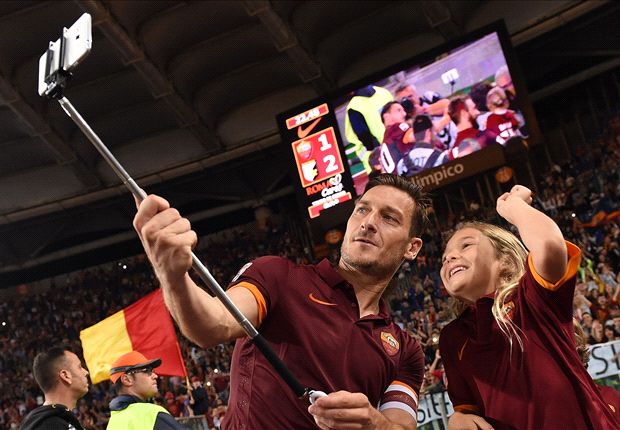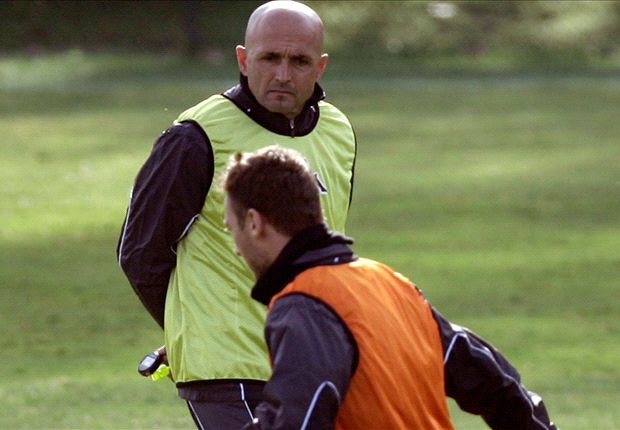 In an exclusive interview with
Goal
last week, former Roma left back John Arne Riise said that no coach had ever been under pressure to pick Totti — and that the captain had never sought or been given special treatment at the Olimpico. As Riise acknowledged, though, that did not change the fact that Totti's influence was everywhere. He was omnipresent. Or, as Riise says, "like a god." But no player has a divine right to a starting place.
There is understandable sympathy for Totti. He has given everything to Rome. He has been loyal. He has been brilliant. He has been the symbol of Roma for two decades. As such, it is, as Riise so perceptively pointed out, "very hard for us to imagine Rome without its king." Even harder, though, for Totti himself.
Yet the harsh truth is that Totti is not a god. He is not infallible. To err is human and Totti made a major mistake in not retiring at the end of last season. He has now risked tarnishing his legacy with his petulance over the weekend. Still, all is not lost. The situation is still salvageable. There is still an offer on the table for Totti to take up a directorial role with the club when he retires, while Spalletti, who has several shirts belonging to his skipper adorning the walls of his home, would even welcome him into his coaching team.
"I asked him, 'Do you want to be [Manchester United assistant] Giggs? You can be Giggs. Do you want to be [Juventus director] Nedved? You can be Nedved. If you want to be a player, then you have to be on a par with the others in the team and I can't allow you any special treatment.'"
The hope now is that the Totti realises that he is not immortal. He cannot play on forever. It is time for "The King of Rome" to abdicate his throne and, to paraphrase the poet Thomas Kinsella, accept with what grace he can, that he is not young, and not renewable, but man.