Let The Good Times Roll
It was a wonderful World Cup for South Korea as they emerged impressively from the group stages and were only knocked out in extra time by an in-form Uruguay in the Round of 16.
They've got an energetic and exciting squad led by Manchester United man Park Ji-Sung on the pitch and coached by Cho Kwang-Rae, who has said recently that he'll be looking to emulate the sort of passing game that inspired Spain to World Cup victory in South Africa.
Certainly Korea boast technical quality and if they can utilize their usual speed and movement on and off the ball under their new boss, then lifting the Asian Cup in January is a distinct possibility.
In the meantime Cho will be experimenting with personnel and tactics in the lead-up to the tournament, with this next friendly against Iran the perfect stage in which do do it, given they too will be fancying themselves to reign in Qatar.
The Koreans have a notable blend of youth and experience, with speedy defender Kim Joo-Young and teenage Ajax striker Suk Hyun-Jun both set to make their international debuts.
Watch out also for 20 year-old midfielder Yoon Bit-Garam, who has been setting the K-League alight with Gyeongnam and scored on his international debut recently.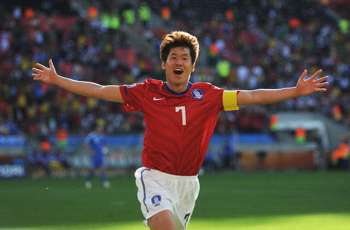 Ghotbi's Big Moment

Afshin Ghotbi perhaps isn't as popular as he once was with Iran's football fans after failing to steer the side to the 2010 World Cup and the 2011 Asian Cup could be a pivotal moment in his reign: if he manages to end Team Meli's 35-year trophy drought - as he says he will - then recent disappointments will be forgotten.
Iran scored an encouraging 2-0 win awaya gainst China in an international friendly last week but the Koreans are a different animal altogether.
Inded it was South Korea who ended Iran's hopes of qualifying in South Africa, holding Ghotbi's side to a 1-1 draw in Seoul, courtesy of a late and heart-breaking Park Ji-Sung equalizer.
Ghotbi insists revenge isn't on the minds of his players as he looks to fine tune his tactics before January, though he has admitted time is against him, making clashes against such high quality opposition as this all the more important.
Osasuna's Javad Nekounam will be the key man in midfield, where he will be joined by club teammate Masoud Shojaei, who was recently called back to the national team set-up along with clubless but experienced Andranik Teymourian.