Real Madrid
launched their strips for the 2014-15 season on Monday, but the club's pink away kit has been met with ridicule by fans of
Barcelona
.
Madrid have worn a number of different colours away from home in recent seasons, including green, red, blue and orange, but the fuchsia design is a first in the club's history.
"The second kit is a break from tradition. The main colour is fuchsia, a concept never seen before in the club's 112-year history. The crest will create a unique and impressive visual impact as it is made entirely in pink and white," read a club statement.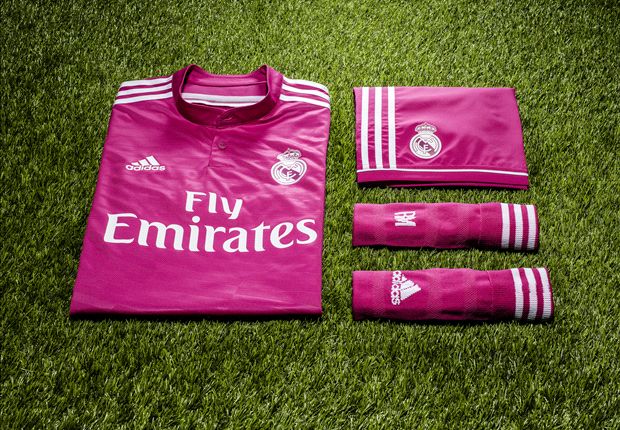 Bright fuchsia | But Madrid's new away strip has received mixed reviews
Reaction on social media was mixed, but Barcelona fans were quick to poke fun at their rivals' new colour.
"They only care about making money," said Josep Maria Vazquez, treasurer of the Penya Joan Gamper supporters' group in the Catalan capital. "It's ugly and they are taking things too far with that colour."
"It's not very masculine," added Sergi Soler, a bar owner in the city centre.
However, former Madrid goalkeeper Paco Buyo defended the new design.
"I think it's fantastic," he told
Goal
. "It's great merchandising. Why not? The red kit was very popular and I'm sure this one will be too. I never wore a pink kit, but I wouldn't have minded and these players won't mind either.
"I'm sure it will be a big seller."