The Copa del Rey winners have presented their new strip for the 2011-12 season in collaboration with sponsor Adidas
Spanish powerhouse Real Madrid have presented their new kits for the 2011-12 campaign. From Thursday, Real Madrid enthusiasts will be able to find the brand new kit the capital giants will be wearing on the field during the 2011-12 season in official Adidas shops, in the Real Madrid official shop, and all other authorised distributors.
"The new Real Madrid kit stands out for its sleek and sober design. Gold is the chosen colour for the details, including the adidas logo and the three stripes; a brand new feature which represents the many successes of the most laureate club in the history of Football," an adidas statement reads.
"For the first time since its foundation, the club has decided to include gold in the design of its uniforms. Players' names and numbers will be golden too, matching the details on the jersey.
The badge has an innovative 3-D design, which reduces the weight of the garment, giving it an added feature.
"This jersey gets back to the classic polo collar, which carries the initials of the club on the reverse side. Shorts and socks have the same classic lines as the jersey and include the initials of the club."
Below are five images of the new Real Madrid kit, shown by Iker Casillas, Kaka and Angel Di Maria...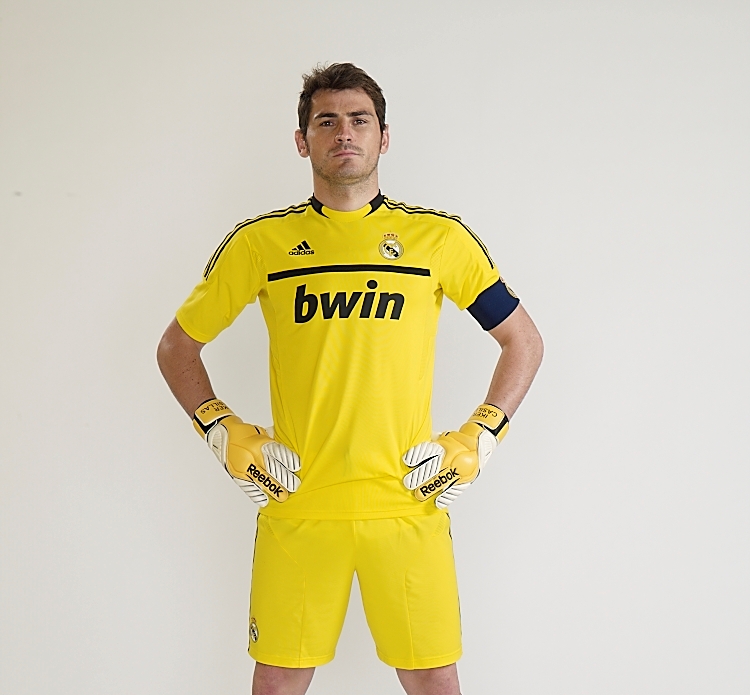 Iker Casillas | Going all yellow in 2011-12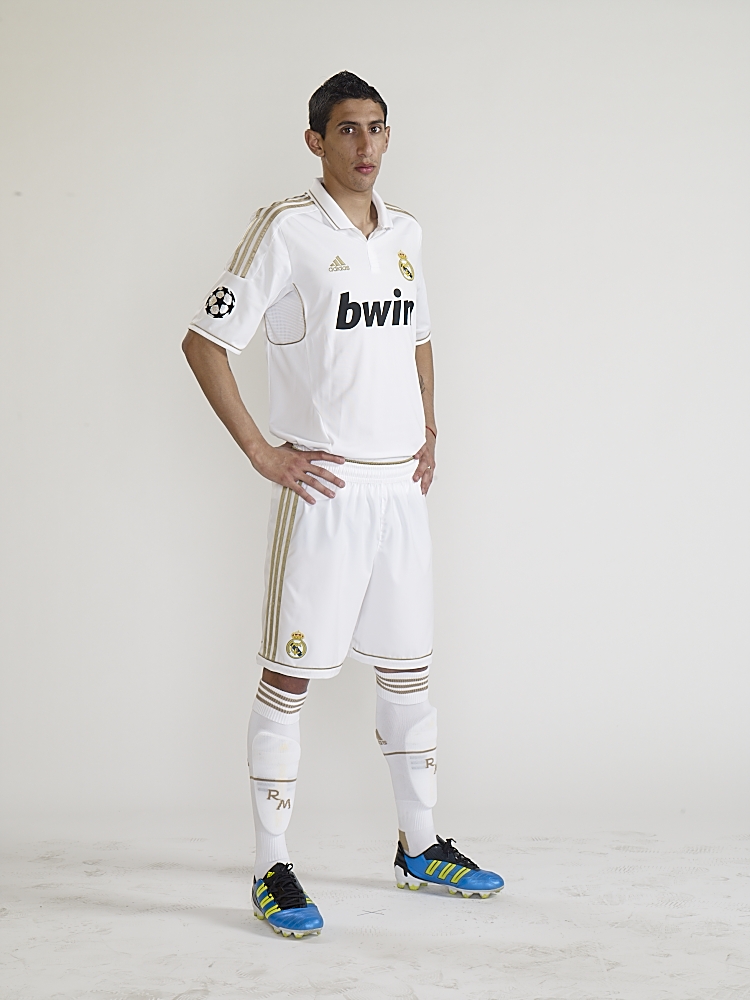 Angel Di Maria | Hoping for more success next season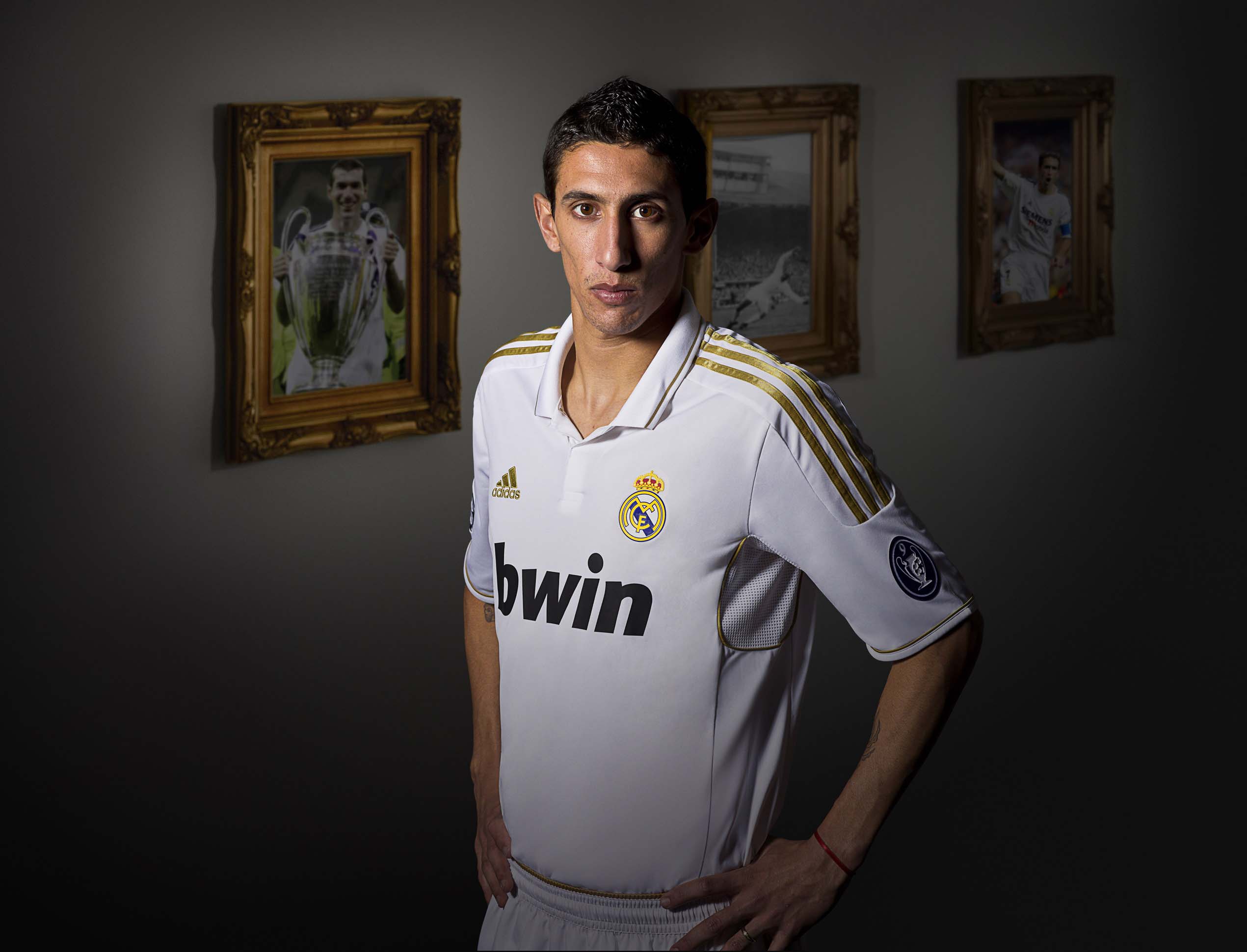 Di Maria | Ready to join the hall of fame in the new Madrid kit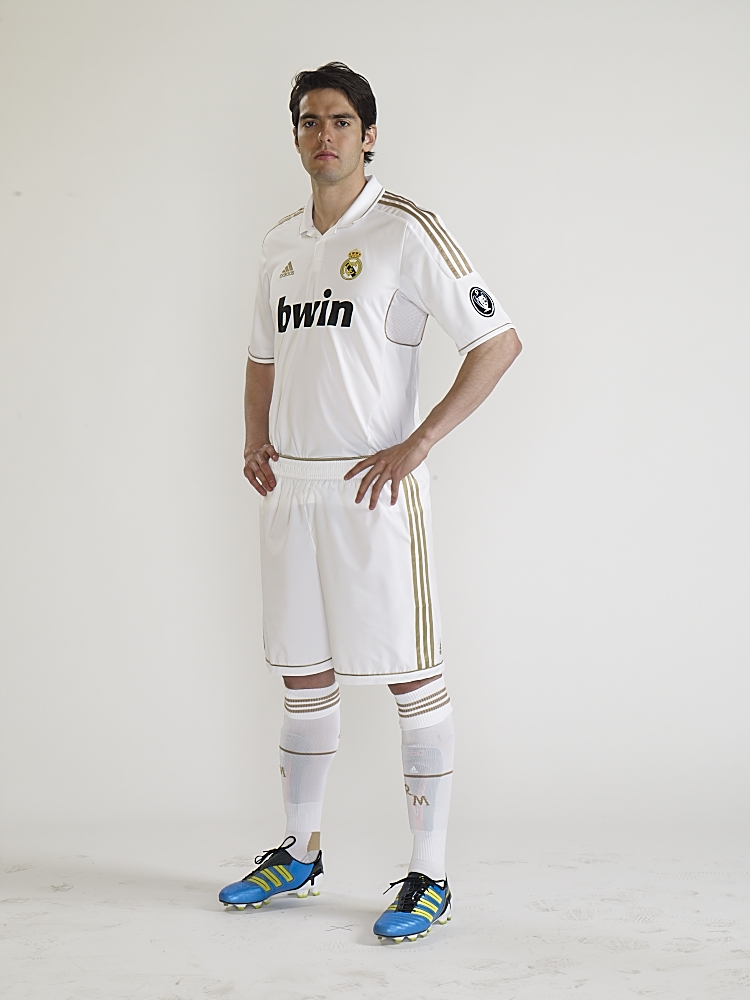 Kaka | Keen to stay with the Whites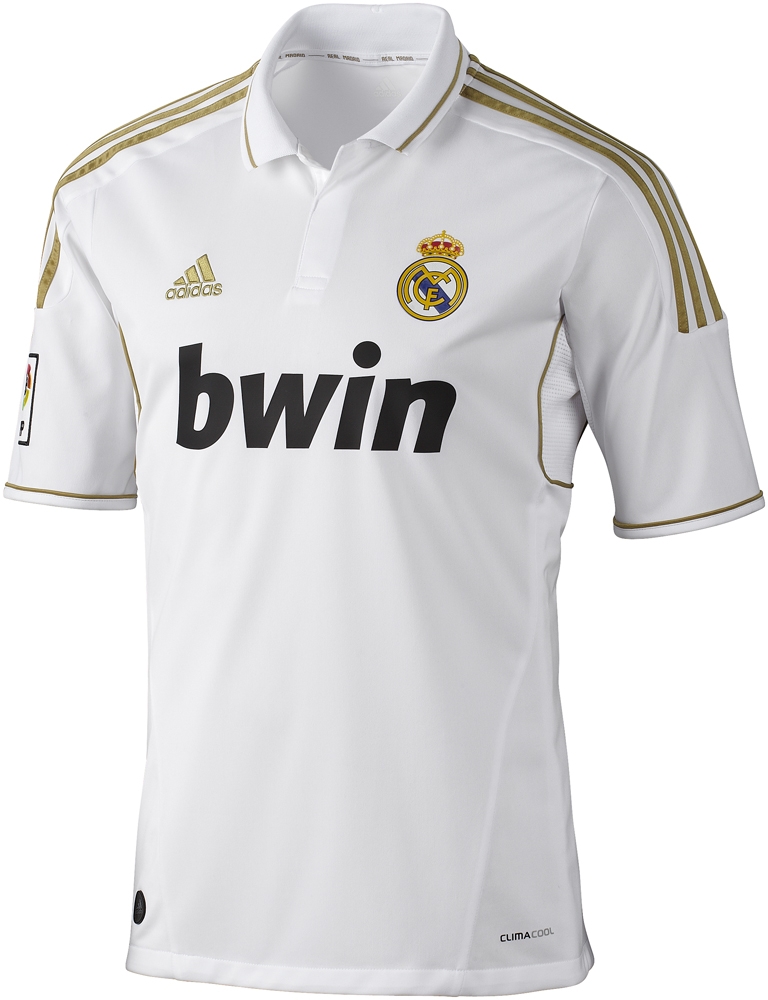 adidas & Bwin | A golden combination at Santiago Bernabeu