Shop the latest footy kit
Hopes Of Winning
Only three points clear of the relegation zone, the future of Deportivo La Coruna is distinctly unclear at present. Miguel Angel Lotina's side have attained some noteworthy scalps over the course of the season, but all too often they've been held to draws or have slipped to narrow losses. Anything they can take from Saturday night's match against Real Madrid would have to be considered a bonus.
Though their standing in the league suggests mediocrity, at the Riazor they've fared pretty well this term. Only two of their 11 league fixtures have been lost at the venue, though a 4-0 thumping by Barcelona was particularly humbling. It's generally been Deportivo doing the slaying in the north east of Spain, with their 1-0 victory over Villarreal a fortnight ago a particularly noteworthy result.
Last weekend goalkeeper Dani Aranzubia hit the headlines when he salvaged a point for his side against Almeria, coming up for a stoppage time corner to head into the net, an act that appears to have prompted fresh confidence in the Galician side.
"I have hopes of winning, I know it's difficult but it's possible," Lotina is quoted as saying in Marca this week, regarding Saturday's fixture. "We can't make mistakes and we must try to do harm when we can develop our play.
"Winning against Madrid would retention [in the Primera Division]."
Lotina is clearly setting a lot of store in the weekend's fixture for his team, though he clearly anticipates a ferocious battle against opponents driving for the league title. Hammered 6-1 away from home the last time the sides met, Super Depor will have to show a very different face in front of their home fans.
Step Forward

Frustrated in midweek by Olympique Lyonnais, Real Madrid go back to their business in the Primera Division knowing that even the slightest slip is likely to give Barcelona a decisive advantage in the race for the crown. Jose Mourinho's men have been allowed back into the race by Barca's slip against Sporting de Gijon, and it looks unlikely they'll be given any more reprieves.
Los Blancos have plenty to consider ahead of Saturday night's clash. They produced a rather tame performance at the Stade Gerland on Tuesday evening, though a 1-1 draw against the French side certainly allows them to take an optimistic approach into the second leg of their Champions League encounter in two-and-a-half weeks.
Mourinho would have expected his unit to hold out after Karim Benzema strutted off the bench to burst past several players and score mere seconds after arriving on the pitch, but poor defending from a set-play cost the Spaniards almost right at the death.
"We have taken a step forward," Mourinho mused after the encounter. "It's the first time we have scored a goal in Lyon. Everything is left open against a quality opponent but I hope the Bernabeu helps the team create a magical European night."
The Portuguese's focus will be fully directed towards Depor on Saturday evening as the Spanish crown remains a huge priority for the Madrid giants. Historically, the Riazor has been a venue unkind to los Merengues, but after breaking their jinx last season, they will expect to continue serenely this term against opponents struggling for form.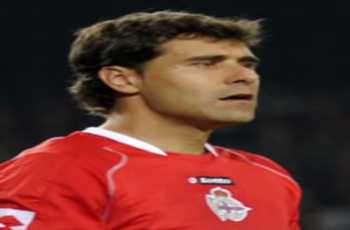 TEAM NEWS

Deportivo
Andres Guardado is set to return to the starting XI after injury, while Saul is back with the squad too. On the other hand, Xisco will miss six weeks due to injury and Manuel Pablo is doubtful too.

Real Madrid
Sami Khedira picked up a hamstring injury against Lyon and is set to miss a couple of weeks because of the problem. Jerzy Dudek and Gonzalo Higuain continue to recover from long-term worries.