By
James Daly
&
Richard Parry
The Brazilians have long been regarded as 'the best' in terms of footballing ability.
Instantly recognisable in the shining yellow shirt, playing the silky, mesmerisingly attractive football, Brazilians have long been the orchestrators of the 'beautiful game' and the zenith of world football. But, for all the glories, the five World Cups and endless video reels of bending free-kicks and 20-man moves, Brazilians have struggled to make an impact in the Premier League.
MORE...
And with the reigning champions Chelsea having completed the capture of Benifca's 23-year-old Ramires, for a fee in the region of £18.3 million,
Goal.com UK
takes a look at the best and worst of the Brazilians who have 'graced' the Premier League.

ELANO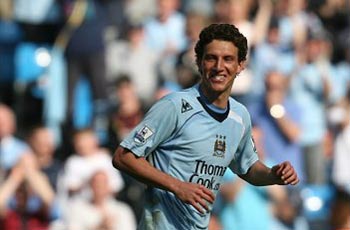 Club:
Manchester City (2008-2010)
The robust midfielder shot to stardom at the beginning of the 2008-09 season when Sven-Goran Eriksson's City side breezed to the top of the league.
Famed as a scorer of the spectacular - including a belter of a free-kick against Newcastle - the Brazilian was soon the centre-piece of a team that overflowed with confidence.
But that began to ebb away and with City's spending over the next two years, Elano found playing time limited and was soon shipped off to Galatasaray.
Verdict:
Inconclusive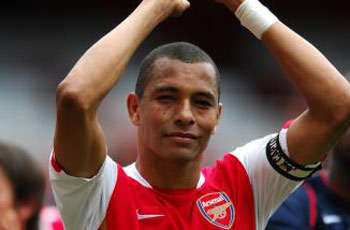 Club:
Arsenal (2002-2008)
The midfield powerhouse enjoyed a successful six-year spell with the Gunners, winning two FA Cups, and one Premier League title during his tenure.
A member of the Arsenal squad who famously went the whole league unbeaten to lift the title in the 2003-04 season, he offered both steel and technical astuteness to Arsene Wenger's side.
Since his £1m move to Panathinaikos in 2008, Arsenal have failed to lift a trophy.
Verdict:
Success
GILBERTO DA SILVA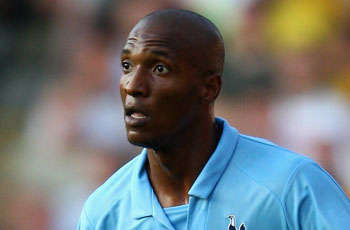 Club:
Tottenham (2008-09)
Signed for a reported £1.8m from Hertha Berlin, Spurs' take on their rivals' star has failed to replicate his namesake's impact.
The news that an experienced Brazilian full-back had signed was widely praised by the fans, particularly in light of their Uefa Cup participation, but high-hopes soon faded after his debut, which lasted just 45 minutes.
Gilberto was woeful against PSV, in their last 16, first-leg defeat, and was replaced at half-time by Jamie O'Hara. Gilberto would only make seven appearances for the club.

Verdict:
Flop

HEURELHO GOMES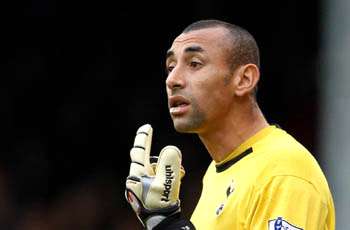 Club:
Tottenham (2008-present)
A classic zero to hero tale as Gomes went from being the laughing stock to the bedrock that Spurs built their Champions League qualification on.
Seven clean sheets on the bounce over Christmas capped an amazing turnaround for the Brazilian keeper (not often we praise a Samba shot-stopper) after an error filled first season in north London.
The eccentric keeper has become a fans' favourite but can thank the faith put in him by Harry Redknapp for a chance to redeem his image.

Verdict:
Success


JULIO BAPTISTA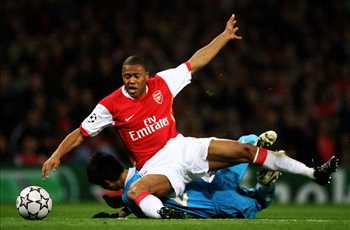 Club:
Arsenal (2006-2007)
'The Beast' isn't a nickname one would normally give to a Brazilian, but Julio Baptista was no normal Brazilian.
The big man arrived after a disappointing spell at Real Madrid on a season-long loan at Arsenal but looked far from a samba star - lumbering, awkward and lacking a decent touch, and the Gunners already had Tony Adams.
But he became something of a cult hero despite his limited talent, and scored a record four goals in a League Cup game against Liverpool. Thank God that game was taped or else no-one would have believed him.
Verdict:
Inconclusive

JUNINHO




Club:
Middlesbrough (1995-1997, 1999-2000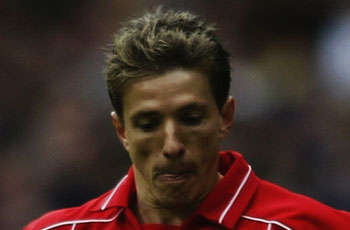 & 2002-2004)
The impish trickster swapped the beaches of Sao Paulo for the industrial skyline of Middlesbrough in 1995, but could not have settled quicker, with everything the newly promoted side did well going through "Little Junior".
He soon became a cult hero, thanks in part to leading Boro to the FA and League Cup finals in 1997, but being the star of the team almost certainly helped. He liked it up north so much he returned twice more.

Verdict:
Success

LUCAS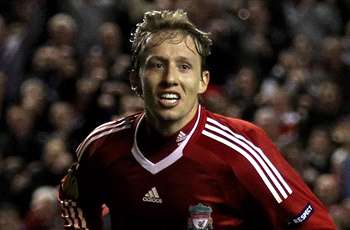 Club:
Liverpool (2007-present)
Regarded as an attacking midfielder in his homeland, Lucas has been predominantly used in a defensive role during his time at Anfield.
Signed from Gremio by Rafa Benitez, Lucas has endured a mixed relationship with the fans, and is very much the marmite player among the Liverpool faithful – you either love him, or you hate him.
Roy Hodgson's decision to name his as captain for the Europa League qualifier away to Rabotnicki has quelled talk of an exit; nonetheless, he still has work to do to consolidate himself in his manager's long-term plans.
Verdict:
Inconclusive
ROBINHO



Club:
Manchester City (2009-present)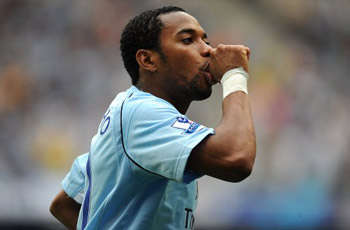 The tag of the Premier League's most expensive ever signing in September 2008 for a whopping £32.5m didn't seem to have any effect on the bullish Brazilian, who took the league by storm in his first few months, smashing in 12 in his first 19 games.
But he wasn't immune to the chop and poor form was rightly met with bench time. This wasn't enough for the arrogant striker, who was sent back to Brazil on loan at Santos, where the home comforts sparked an upsurge in form.
Verdict:
Flop
ROQUE JUNIOR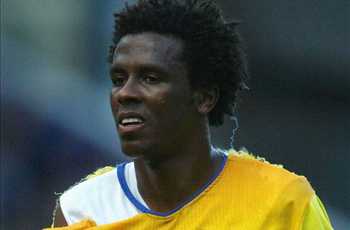 Club:
Leeds (2002-2003)
Brazilians have risen to stardom thanks to excelling at a range of things: dazzling attacking skills, flamboyant moves, and great facial hair.
But world class defenders? Not really. Yet Roque Junior arrived in Yorkshire a Champions League and World Cup winner but left a broken man.
It didn't help that he'd joined a team on the verge of breakdown, but being given the runaround by Paul Dickov on your debut is unforgivable.
Verdict:
Flop
SYLVINHO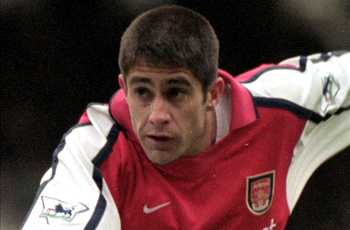 Club:
Arsenal (1999 - 2001)
The reason left-back Sylvinho didn't quite have the impact Arsenal fans would have wanted could possibly be put down to bad luck, the Brazilian having the unenviable task of ousting Gunners legend Nigel Winterburn from the team, and then having to deal with a young Ashley Cole emerging.
That and an investigation into his transfer and passport put a lot of pressure on the youngster, but he delivered in spurts - a lovely goal at Chelsea a case in point. Left and won countless trophies at Barcelona.
Verdict:
Flop
THE NEWCOMER

RAMIRES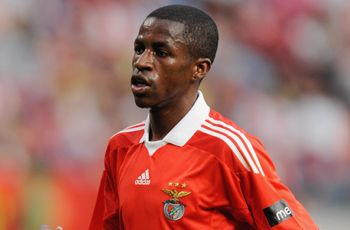 Club:
Chelsea (2010 – present)
The midfielder has come on in leaps and bounds over the past twelve months since his move from Cruzeiro to Benfica, seeing his worth rise from £6.2 million to around £18 million.
Carlo Ancelotti will be bagging a hardworking and versatile midfielder, who shone for his country during the summer's World Cup finals, and is arguably the perfect replacement for Michael Ballack.
Nicknamed the 'Blue Kenyan' due to his superb energy levels, he is set to form a formidable midfield partnership alongside Lampard and Essien.
Verdict:
Potential Star