The 24-year-old will join the Reds in the summer on a four-year deal and the German manager explained why the defender will be an incredible addition for the club
Jurgen Klopp
has described
Liverpool
's decision to secure
Joel Matip
on a pre-contract agreement as "an easy choice" as the defender's quality would ordinarily fetch a sizeable transfer fee.
The 24-year-old will
join the Reds in the summer as a free agent on a four-year deal
following the expiration of his contract with Bundesliga side Schalke.
Composed, comfortable on the ball and with a wealth of league and European experience
, it was Klopp who advised Liverpool's recruitment team to work on luring Matip to Merseyside.
The German manager did not want to surrender an opportunity to acquire a young, established and gifted defender without needing to pay over the odds.
"He's 24 years old, has played over 200 Bundesliga games, played Champions League, played Europa League, won the German Cup in 2011," Klopp said as he rattled through the reasons why the club signed Matip.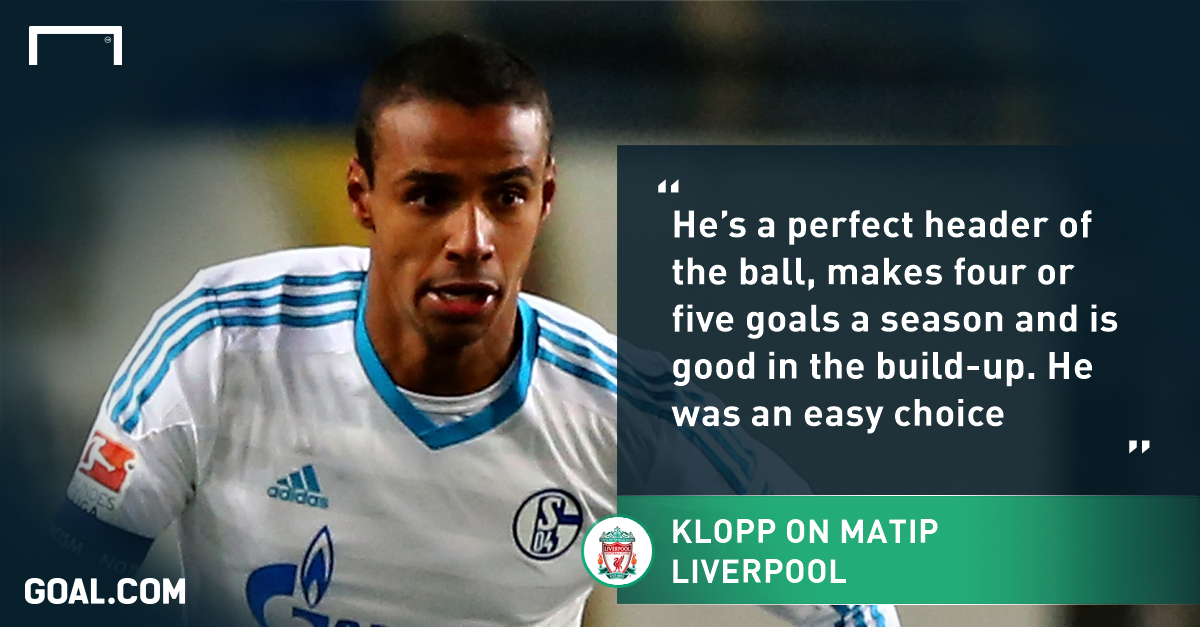 "He's a big talent who has made big steps in his development in the last few
years. He's become a real experienced centre-half.
He's tall, 1.98m, but flexible and quick. As flexible and quick as a player who is 1.98m can be.
"He's a perfect header of the ball, makes four or five goals a season and is good in the build-up. He was an easy choice. I know in England it's very difficult to bring a player without paying a transfer fee, but I thought that was not a reason not to take him - just because we couldn't write a big number behind his name.
"Ask other clubs in Germany what they would have paid to get him if he still had a contract and use that number."
---


READ MORE

|
'Sturridge return massive for Liverpool'
---
Klopp also revealed that while other clubs were circling around Matip, the fact the player wanted to experience a new league and would be working under a manager who knew him well ensured Liverpool were in pole position to snap him up.
"He's a high-quality centre-half. You cannot play at a club like Schalke now since six years always in the starting line-up without having big, big quality," the 48-year-old explained.
"I knew about his thoughts that he wanted to do something else because he has been as a youth at Schalke since 2000 - that's a long time - so he wanted to try something else completely different so it was our chance.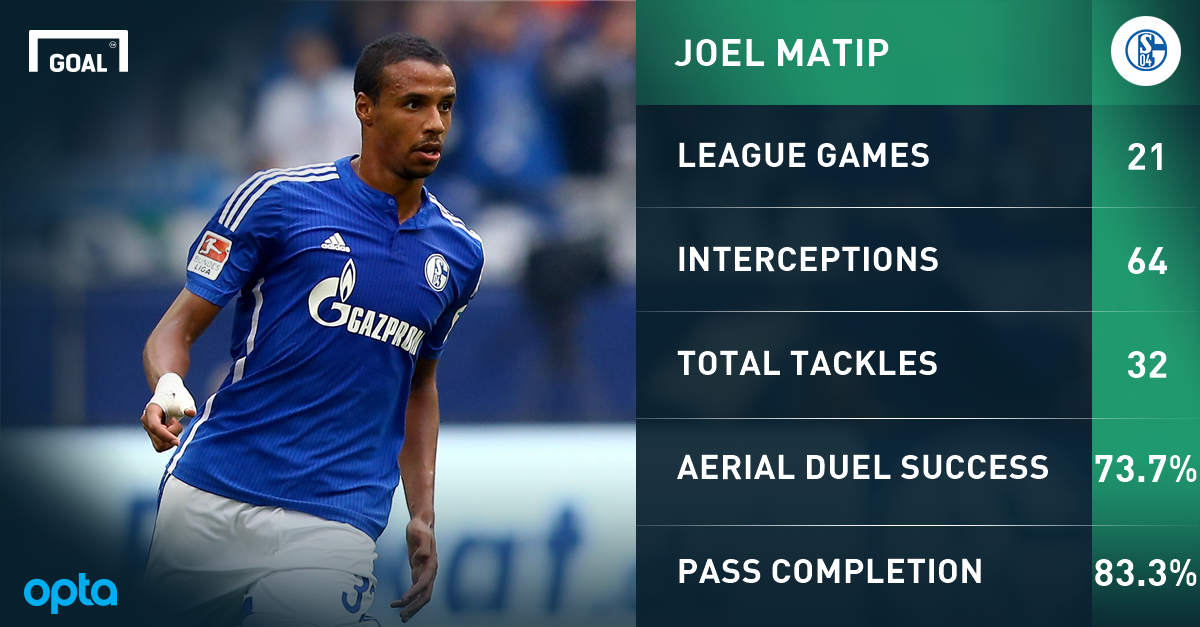 "For sure, a lot of clubs were interested, but for him it's good because he knows I know him so it's not a coincidence. He will not come here and find a manager who he has to show special things. He has to work, he has to improve, but it's a real good base and he can be a really good centre-half in the Premier League.
"In Germany, when a player of his quality is out of contract, it's a real run [to sign him]. Schalke is maybe not a famous club in England, but it's a big club in Germany. The last few years they've played Champions League and they made big offers to keep this player, for sure.
"In Germany, there's maybe only three or four clubs who can get Matip when he's at Schalke. [Borussia] Dortmund? Not possible [due to their rivalry]. Bayern of course, or maybe [Bayer] Leverkusen, or Wolfsburg.
"The rest? No chance. Then you start thinking about other countries, and that's what he wants to do. We were early enough. Watch him on YouTube!"