Bayern Munich
winger Arjen Robben does not expect to join coach Pep Guardiola when he moves to
Manchester City
in the summer.
After years of speculation, the Catalan confirmed earlier this month that he will succeed Manuel Pellegrini at the end of the season but, despite Robben's great admiration for his boss, the Netherlands international does not see a return to the Premier League in his future.
The Dutchman told
Metro
of the timing of the news: "I think it was a good moment to clarify a few things for the future. Everyone knows what's going to happen. The rumours were already there so maybe it was better to give some clarity as soon as possible.
"No, he didn't ask me to join him on his way to Manchester City," he continued, laughing. "I don't think he would do that - not with me and not with other players either.
"We all have only one goal: to finish this season with as many trophies as possible. That's the only thing that matters right now."
---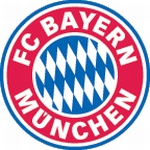 READ MORE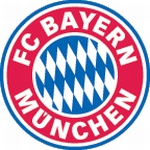 |
Bayern avoid Dortmund in semi-finals
---
Robben has already won two Bundesliga titles under Guardiola's stewardship at Bayern and is on course for more glory this season - and the 32-year-old says that he has been taught a great deal by the former Barcelona coach.
"I'm actually not really thinking about Guardiola's departure yet; it's still too nice to work with him on the pitch to think about his departure," he remarked. "In the next few months, I want to enjoy working with him. Hopefully we can say goodbye to him by winning multiple trophies.
"The rumours about his departure had already been ongoing for some time but still I was hoping that he would stay. It was hard to hear that he was going to leave us. It's a pity because the collaboration was perfect. He is an amazing coach.
"What I will miss the most about Guardiola? His obsession with the game and his knowledge, which makes you a better football player. I've been playing football for a while but Guardiola really made me a better player. I was 29 when I started working with him so I wasn't very young but, if you see the steps I made thanks to him, it shows you what he is capable of doing. Guardiola didn't just put me on the flanks but in other positions as well. I've been a striker and a midfielder, which made my game more varied."