Thierry Henry will be formally unveiled as the new icon of US Major League Soccer on Thursday, but sports business experts have already claimed he will not be as big an attraction as David Beckham.
The 32-year-old Frenchman has walked away from Barcelona with 12 months remaining on his contract to join the New York Red Bulls and link up with his friend Beckham in America.
But despite being one of the world's most marketable footballers over the last decade, Henry is not expected to have the same commercial pulling power as Beckham, who moved to LA Galaxy in 2007.
Like Beckham, it is understood that Henry will take a drop in basic salary to move from Spain to America but the Frenchman's deal, believed to be worth around £2 million per season, will be augmented from other revenue sources, including a tie-up with club owner Red Bull, his own sponsors Adidas and Gillette and spin-offs such as shirt sales and merchandise.
New MLS guidelines allow clubs to have up to three designated players whose salaries are not included in the League's £1.67m annual salary cap, so only a small portion of Henry's wages will count against the club's cap. The remainder will be paid by the owner Red Bull.
"Thierry Henry will be used to attract the crowds and the TV money," said Emmanuel Hembert, football business expert for management consultants AT Kearney.
"They would really need to attract big crowds and sells lots of shirts to make it worthwhile. They will also need Henry to show big motivation and really perform.
"Henry is going for the money, it is clear, as it is his last contract before retiring. The problem for MLS, from what I have heard, is that they are really struggling to attract crowds. People are watching the European leagues with the big stars. That's why they are trying to attract the stars, even ones who are past their prime."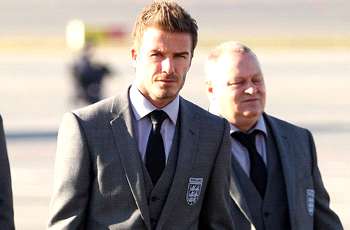 Popular | Henry is unlikely to match Beckham's appeal
Alex Brownsell, of marketing magazine Brand Republic, does not believe Henry will be able to shift shirts like Beckham.
"For the game in America it certainly makes sense to go down the tried and trusted route of getting a big European player, just as LA Galaxy did with Beckham," explained Brownsell.
"In this instance, he isn't nearly as big a global star as David Beckham, who is hands down the most famous football player there has ever been, possibly along with Pele.
"Henry is a world renowned footballer but he doesn't have the same level of celebrity. He is almost certainly not going to sell as many shirts. I'm sure there will be a commercial return but, no disrespect to Thierry Henry the player, the level of awareness there will be for him in north America is nowhere near the same.
"I'm sure people would have heard of him but there won't be the same populist knowledge there would be of Beckham."
Nevertheless, there will be significant secondary benefits to New York Red Bulls.
"They will have brought him in knowing they will be able to offer their sponsors a top quality brand ambassador," Brownsell continues.
"It is not just about shirt sales but primary, secondary and tertiary deals. They will be able to tell sponsors, 'We can get you access to a world-renowned sportsman'."
The club's management believe enticing a player of Henry's calibre, albeit at the tail end of his career, will have major spin-offs.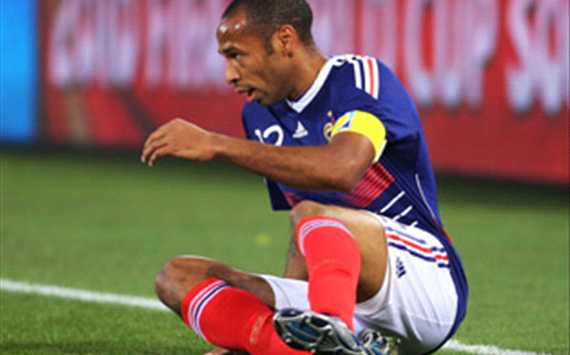 Summer slumber | World Cup torment did not help build Henry's profile in the US
"It's important to deliver what you promise," said Red Bulls sporting director Erik Soler at the weekend.
"The Red Bulls promised to build a new stadium. They've done that. We also said we would bring in some star players. We'll bring the first in on Thursday. It's important to deliver what we say we'll do. If we do that, I think people will frequently be coming to the stadium."
Brownsell added: "Henry is still considered a top player and would get a game at any team in the Premier League so he will bring credibility to the League, to the MLS brand itself and help sell shirts in a wider context."
Nevertheless, Hembert is convinced that a better financial model is for franchises to spend their money on developing home-grown players rather than recruiting stars like Henry.
"The popularity of football has really increased in the US," he said.
"It is still not a major sport but it is growing rapidly. The 1994 World Cup was almost an unnoticed event in the US by the American people. But when you talk to American people now, they say that all the kids are playing soccer.
"There are summer and winter camps, lots of English coaches are coming to the US to teach and it has a really high level of take-up. Football has taken a unique path in the US. It has grown through grass roots, schools and colleges. The fact that they are playing all year round is creating problems for other sports like baseball, which is, like cricket, a summer game.
"It makes better financial sense for clubs to develop their own players and export them to the European market. Through that, they will start to get funds and attract more investment."