DEBATE
By Peter Staunton & Kris Voakes
Since arriving at Juventus in 2012, Paul Pogba has gone from strength to strength to mega-stardom. Earlier this week he could be seen strolling through the Kongresshaus in Zurich at the Ballon d'Or Gala with all the swagger of a man who knows he could well be back as a nominee for the main award in years to come.
Such has been his form in the famous black and white shirt, he has been the subject of several links to big-money deals. Real Madrid and former club Manchester United have both been associated with moves, but it is Paris Saint-Germain who seem destined to make a massive offer for the Frenchman this summer. An opening proposal in the region of €60 million is expected.
For their part, Juventus are keen to present the 20-year-old midfielder a new contract, but they may be tempted to listen to enquiries if a transfer fee of huge proportions is on the cards. The
Bianconeri
have privately accepted that any Gareth Bale-like transfer bid would be difficult to reject.
But should they seriously consider selling a player who has already made a huge impact at the club and has shown such incredible potential thus far? Below, two
Goal
editors give contrasting views as to what Juve's response to a big bid should be.
"A €60m SALE WOULD BE SENSATIONAL BUSINESS"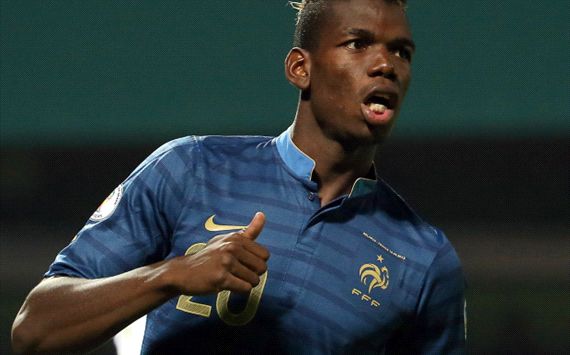 By Peter Staunton
If Paris Saint-Germain offer €60m or more for Paul Pogba then Juventus would be well advised to sell. Pogba arrived for a relatively small compensation fee after his Manchester United contract expired so any money received for him would be all profit. It would be sensational business.
After missing out on a huge Champions League windfall by failing to qualify to the knockout phase, Juventus could put that unexpected income to good use. Firstly, they could set about replacing the Frenchman with PSG's Marco Verratti; widely tipped to be Andrea Pirlo's heir for the Italy national team.
Juventus would comfortably have enough in reserve to launch another assault on Serie A next season even if they did sell and should be better equipped to fight for a last 16 spot in the knockouts of the Champions League. It would mean retaining Pirlo for another year and putting Claudio Marchisio back in the first choice XI. That is not a bad temporary fix. Moreover, Luca Marrone will be back from his loan spell at Sassuolo and will be ready to challenge for a spot in Antonio Conte's team.
The way Andrea Agnelli is talking he is already convinced that Pogba cannot be retained by Juventus while PSG operator Nasser Al-Khelaifi has spoken in glowing terms about Pogba and the Parisians' mission to bring home 'the future of French football'.
It is inevitable that Pogba will play the peak of his career outside of Italy, where the money is better and the chances of competing deep in the Champions League are maximised. "If we got a massive offer for Pogba, will we be able to retain him? I don't think so, we have not got the economic strength," Agnelli said. "We can be attractive but I don't think we have the economic strength to fight against the others and retain such a player. Italy is no longer a final destination, it's a transition destination."
Juventus have so far been unable to extend Pogba's contract, worth €19,000 a week and which expires in 2016, and his agent Mino Raiola has traditionally moved his players around when huge fees are offered.
Juventus should cash in while Pogba's contract has plenty of months to run and his value remains high. What they cannot do is afford him running down his terms and leaving for free. Ask anyone at Manchester United, he's capable of doing just that.
Follow Peter Staunton on

"JUVE CAN'T AFFORD TO SELL THEIR BEST PLAYERS"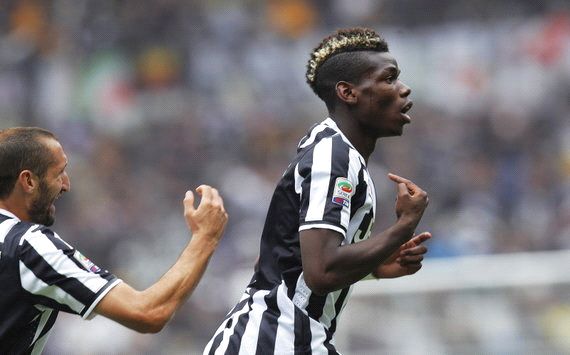 By Kris Voakes
With Paul Pogba, Juventus have an opportunity to state their intentions to the football world. If they successfully conclude talks over a long-term contract, the message would be that they seriously want to make the leap up to the top of the modern game. But should they fold at the first smell of cash, they'd be showing that they're a selling club in a selling league with no prospect of truly competing.
Players of Pogba's fantastic ability and undoubted potential do not come around often. At the age of just 20, he has made himself indispensable in the
Bianconeri
midfield, and over the next five years he could quickly become one of the greatest players in the world. So do Juve really want to sell before he gets even better? How could they propose to replace somebody of his versatility, his talent, his potential and in his age bracket for just €60m? Spending such figures is more difficult than it sounds ... just ask Tottenham!
Come 2019, wouldn't Juventus like to have a world star worth around €180m - a realistic price for a high-performing 25-year-old with his peak years still ahead of him given football inflation these days. Or would they rather have a pack of competent players bought from the diminished prize money with which selling clubs are left surviving off? Do they want to challenge on the very biggest stages, or is bullying Serie A and occasionally making a Champions League quarter-final with a 25-man first-team squad enough for them?
If spare cash is what Juve want, Claudio Marchisio - who turns 28 this weekend - could be sold to Manchester United, and his exit would give them a healthy cash injection in return for a man who could once have been the future of their midfield but now represents nothing more than a luxury impact player. It's time for the Old Lady
to stop stock-piling talent and start holding on to their best hopes of success.
Talk of Marco Verratti arriving remains exactly that, and there is no guarantee that the Italian would have anywhere near the impact Pogba has had on the engine-room. And while Andrea Pirlo will need to be dispensed with before long, the club's stated desire to offer him a new deal means that there remains plenty of time to blood Luca Marrone as a replacement away from the glare of the spotlight.
Andrea Agnelli's talk of Juve being economically ill-equipped to keep Pogba is absolute nonsense. If anything, the
Bianconeri
cannot afford to sell him. The transition from being the best in Italy to the best in Europe depends on the presence of players of Pogba's rare ability.
Follow Kris Voakes on