COMMENT
By Carlo Garganese
When Antonio Conte took over as coach of Juventus back in 2011, Italy's most successful side were at rock bottom. Crippled by the Calciopoli scandal five years earlier, Conte assumed command of a club that had finished seventh in Serie A for two successive seasons.
Without Conte's appointment, the Bianconeri may be still scrapping for Europa League qualification with players like Leandro Rinaudo and Armand Traore, rather than preparing for an assault on a fourth straight Scudetto - on the back of a record-breaking 102-point season.
His impact on Juventus is unmeasurable.
Conte is a winner with a capital 'W' and while he is still a long way from proving himself tactically on the continental stage and in cup competitions, this is a tireless coach with a clear vision who knows exactly what is needed to succeed.
After a quarter-final finish in 2012-13 and a humiliating group stage exit last term, Juventus' next step is to truly challenge for the Champions League. In order to do so, Conte had made it very clear publicly and privately throughout the closing stages of last season that Juve needed to retain their stars and buy proven champions in the summer transfer market.
"If someone thinks I am happy just winning the league, they are mistaken. We must continue to build," he stressed.
It was the initial failure to accept these demands that almost led to Conte walking away from the club in May, before he finally signed a contract extension. It had appeared with that decision that both Conte and the club had agreed on a plan to take Juventus to the next level.
Conte placed Alexis Sanchez and Juan Cuadrado at the top of his summer shortlist – these were champions who would guarantee a leap in quality for the Bianconeri and allow a successful switch to a 4-3-3 formation.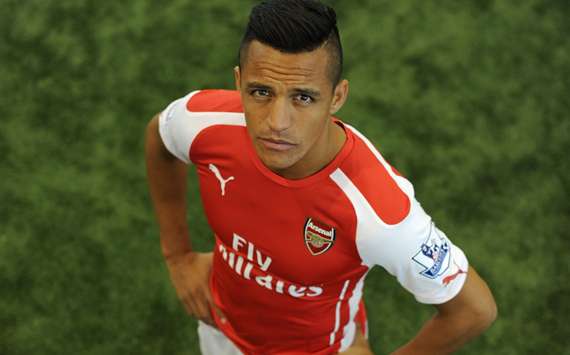 Pain in the Arsenal | Juventus missed out on top summer transfer target Sanchez
Transfer chief Giuseppe Marotta clearly does not boast the resources that his equivalents do at a Real Madrid, Chelsea or Bayern. "These clubs have double the revenue Juventus do," Marotta once correctly noted after a heavy loss to the Germans in 2013.
But Juventus make more than enough money to complete deals Marotta has been unable to. It has become very apparent this summer that the ex-Sampdoria man is incapable of negotiating for readymade stars.
Sanchez was available from Barcelona for €30 million for several weeks before the World Cup. The Chilean was happy to accept an annual salary of €4m (an increase on his Barca wages and less than what Carlos Tevez is earning) and had made it very clear that his preferred destination was Turin to join up with his national colleagues Arturo Vidal and Mauricio Isla. A deal for Cuadrado was always going to be complicated due to his co-ownership situation and the rivalry with Fiorentina, but Sanchez was a player Juventus comfortably had the resources to sign.
Marotta failed.
Due to the World Cup, Sanchez's price sky-rocketed and Juventus were blown out of the water by the Premier League – leading to the 25-year-old transferring to Arsenal.
Instead of signing a proven champion for €30m, Juve instead scrambled to pursue the completely unproven Juan Iturbe at €27m (a player who flopped at Porto and at River Plate only a year ago, and has merely enjoyed one good season at Verona) and another unproven prospect in Alvaro Morata at more than €18m plus add-ons (with Real Madrid also possessing a buyback option).
Do the maths and that amounts to almost €50m on two untested players. Wages are lower, of course, but once again Sanchez's €4m was easily payable. Especially when you consider that a 33-year-old Patrice Evra is set to earn €3.5m a season in Turin on top of a transfer fee.
Even if the numbers for Iturbe (whose deal may now well fall through) and Morata were less obscene, Juventus should be way past the stage of building their transfer market around developing players. To be the best in Europe, it is wiser to buy one top-class player for €30m than three good players for €10m. Marotta's small-time mentality, forged from years with provincial sides, means Juventus have now hit their limit with him in charge of recruitment.
Where the futures of Paul Pogba and Manchester United-target Vidal fit into Conte's decision to resign remains unclear as of now, but these are certainly very worrying times for Juventus fans.
And not so much because Juventus' resurrector, Conte, will take some replacing, but more because the club's current transfer direction can only take them sidewards. Backwards if one of Vidal or Pogba leaves.
Conte could see what was coming and he has made the right decision to jump ship.
Follow Carlo Garganese on