SPECIAL REPORT

By Robin Bairner
It was the World Cup semi-final of 1990. Home side Italy faced visiting Argentina in front of a partisan Naples crowd - only it was the South American side that many in the Stadio San Paolo wanted to see progress.
Local hero Diego Maradona turned out for the
Albiceleste
that day, and while there is no question the revered Argentine had an impact on turning some locals in favour of the South Americans with an appeal in the media, there is also a strong feeling in Naples that the north of Italy does not really considered it part of the national at all.
The north of Italy, it is perceived, looks down on the south - and this was the ultimate act of rebellion from the repressed Neapolitans.
France suffers from a similar dichotomy, with Marseille considered a city unbefitting the cultured Paris capital. And that's OK by the Marseillaise because very often they don't consider themselves to be particularly French either.
Naples and Marseille are seen by citizens of their respective nations to be grotty, downtrodden cities, outposts of crime and lawlessness in an almost caricature manner. This is perfectly illustrated by the 'garbage crisis' the Italian municipality suffered from, which saw rubbish from the industrial north cram landfill sites around Naples, causing trash to go uncollected in the streets and simply pile up.
Of course, this image is not necessarily truthful – the French city, for instance, is European Capital of Culture 2013 along with Kosice – yet there is no doubt that these cities have their social problems that have helped to make their football teams such a valuable and spectacular release.
This came into particular focus in September this year when Marseille sporting director Jose Anigo's son was shot dead from point-blank range in a northern suburb of the city. Police described the murder, which took place at 16:00 in broad daylight, as bearing all the hallmarks of a gangland killing.
Adrien Anigo was the 15th person shot dead in the city in 2013. Two years previous, his father had eerily prophesised: "Marseille is the city that eats its own children."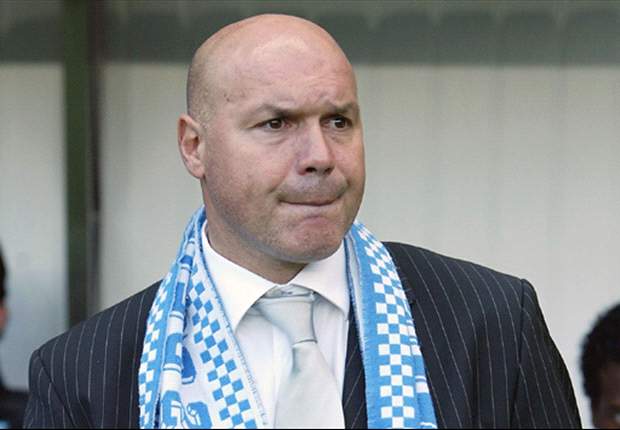 Jose Anigo |
Lost his son in an apparent gangland killing
Marseille's position on the Mediterranean coast of France means that it is ideally situated to facilitate the drugs trafficking trade from much of Africa and Asia into Europe, as portrayed in the movie 'The French Connection'.
Unemployment is rife in the
cités
, poor working-class neighbourhoods typically in the north of the city, where gangs have emerged over the last 50 years to gain a stranglehold on the lucrative drugs trade. With competition becoming ever fiercer, so too have the means of controlling the market, which in turn has seen a sharp rise in the murder rate in recent years.
Throw into the mix increasing racial tensions, and the problems in the Provencal city are escalating. The murder rate has soared to 5.3 per 100,000 - way above the national average - and exceeds virtually every other city in Western Europe. Indeed, police statistics report that more than a third of murders in France during 2012 took place in the Marseille area.
After Adrien's death, Anigo told
L'Equipe
: "I'm ready to go into the
cités
, to take action ... We all need the violence to stop. I hope the death of my son could at least serve this purpose."
Even footballers are not safe. Several have had their homes broken into when playing for l'OM, with Lucho Gonzalez, who is now at Porto, even being subjected to a terrifying armed robbery in March 2011.
Naples has issues that mirror those in its French counterpart remarkably, with the city immediately casting up images of the infamous Camorra, a Mafia group that facilitate the trafficking of drugs and women around Europe.
But while the problems suffered in the capital of Campania are similar to those throughout Italy – unemployment and austerity – they are felt all the more acutely in the region, which was one of the most repressed to begin with.
Naples is a city that lives and breathes football, however. Unlike many of Italy's biggest municipalities, it only has one team, giving people a common cause to rally behind - one that truly ignites their passion. Uniquely, Naples is a city in which football is always top of the conversation agenda.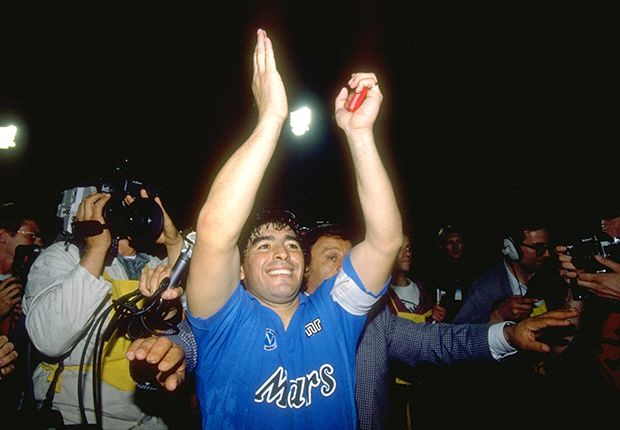 Maradona |
'If he were a city, he would be Naples'
Away from Sao Paolo and Stade Velodrome, the two cities have troubled lives, yet inside the two great stadiums it is difficult to find a better atmosphere anywhere in Europe. It seems like the whole of Marseille reverberates when the Virage Nord and Virage Sud chant 'Aux Armes', trying to outdo each other in terms of their noise. Meanwhile, fans in Naples became the first to literally sing the Champions League anthem and caused a stir on YouTube when the roar of the final whistle in the win against Dortmund went viral because of the volume the locals' explosion of joy caused.
Unsurprisingly, the nouveau-riche powers of Paris Saint-Germain and Monaco are treated with disdain in poor Marseille, for whom Mathieu Valbuena has become a symbol in a similar way to Maradona in Naples.
'El Pibe' was seen to represent the people during his time at Napoli. The fans loved him not only because he was an outstanding footballer, but because he was one of them.
As Sergio Chesi of
Goal Italy
explains: "If Maradona were a city, he would be Naples, and if Naples were a player, it would be Maradona. They are similar: problematic backgrounds, highs and lows, an extraordinary unique beauty.
"Maradona immediately felt the daily discrimination of which Neapolitans were (and are) victims, and he became an ambassador for the suffering and anger of Naples."
The Napoli fans saw the great Argentine as a representation of themselves, and they loved him for having the talent to lead Napoli to become kings of Italy – a position particularly pleasing given the manner in which the city was treated by the establishment.
Maradona proved that football is more than a mere game in Naples and in other such rundown cities; it is a unique opportunity to overcome those who feel superior and a chance to forget the hardships of day-to-day life for an hour-and-a-half twice a week.
Those Neapolitans' act of cheering Argentina against Italy was the ultimate revolt, and given the chance to back Maradona's men again, they would no doubt leap at the opportunity.
Follow Robin

Bairner

on