By Mark Doyle
"We've had a fantastic season, crowning it with the Scudetto and a record which will go down in history," Antonio Conte enthused during Juventus' Serie A title party on Sunday. Regardless of where one's loyalties lie, it was impossible to argue with the Bianconeri boss' assessment of the Old Lady's undefeated league campaign. This Juve side has gone into the record books - and nobody can ever take that away from them.
However, just where do they rank in terms of the greatest Italian sides of all time? Conte's troops have become only the third team in history to go through an entire Serie A season unbeaten - but the first to do so over 38 games. In addition, they are also on the verge of recording a domestic double, with a Coppa Italia final clash with Napoli to come in Rome next weekend.
Juve's achievements this year demand respect but are they really on the verge of putting the finishing touches to the greatest season in Italian football history? Debatable, because, as
Goal.com
outlines below in chronological order, Conte's newly-crowned champions have some serious rivals for that particular accolade ...
| | | |
| --- | --- | --- |
| | TORINO 1947-48 | |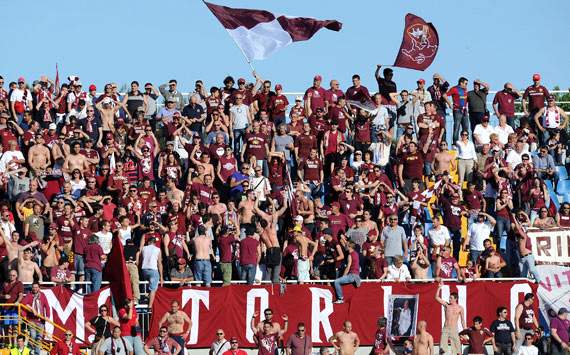 For many people, 'Il Grande Torino' remain the finest Italian side of all time. They set a number of records which still stand today; they would have set countless more had 18 members of their extravagantly gifted squad not lost their lives during the Superga air disaster of 1949. Torino had been at the peak of their powers the season before. Led by the legendary Valentino Mazzolla, the Granata won 29 of their 40 games and scored a staggering 125 goals as they clinched their fourth successive Scudetto.
Tragedy struck before the conclusion of the 1948-49 season, but despite having been forced to use Primavera players to fulfill their four remaining fixtures, they still managed to retain the title, with their opponents having touchingly decided that they would only field youth team players themselves.
| | | |
| --- | --- | --- |
| | INTER 1964-65 | |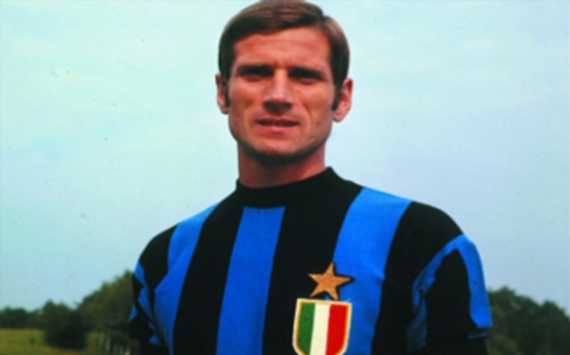 Whereas Juventus were this season unburdened by European football and Torino did not have the opportunity to test themselves against their continental rivals, the Inter side of 1964-65 had to compete on two fronts. The Nerazzurri had missed out on the Scudetto the season before after losing out to Bologna in a play-off, with the two sides having finished level on points, but they clinched their first European Cup with a 2-1 victory over Real Madrid. Incredibly, not only did Helenio Herrera's masters of catenaccio manage to defend their title, beating Eusebio's Benfica 1-0 in the tournament decider at San Siro, they also reclaimed the Scudetto, losing just two games and scoring 68 times in the process.
| | | |
| --- | --- | --- |
| | JUVENTUS 1983-84 | |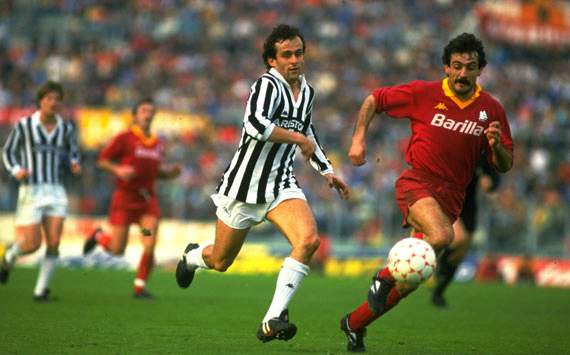 The aforementioned Inter side became synonymous with defensive football, as did the Juventus of Giovanni Trapattoni. However, as the Bianconeri underlined during their title-winning campaign of 1983-84, that tag was a tad misleading. Benefiting from the brilliance of Michel Platini, Juve scored 57 goals that season - 20 of which came courtesy of their talismanic No.10 - in pipping a fine Roma outfit to the Scudetto on a dramatic final day to claim their third Scudetto in four years, and the fifth of Trap's tenure. Of course, the Bianconeri would go onto to claim their first European Cup title the following year, albeit in tragic circumstances at Heysel.
| | | |
| --- | --- | --- |
| | AC MILAN 1991-92 | |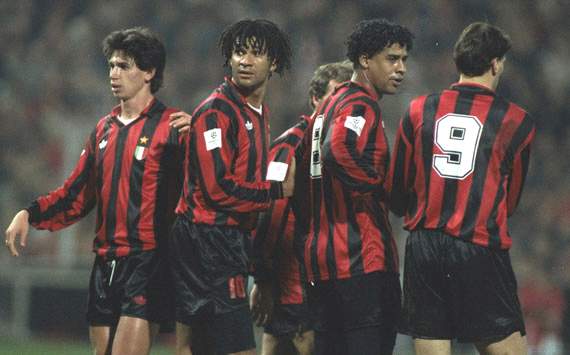 The next Italian outfit to light up the premier competition in club football was the great AC Milan side which emerged at the tail end of the decade, winning back-to-back Europeans Cups. Arrigo Sacchi's men are widely regarded as one of the finest teams in history but it was under Fabio Capello that they became virtually unbeatable. During the 1991-92 season - Capello's first at the helm - the Rossoneri did not lose a single game, averaging over two goals a game as they finished eight points clear of second-placed Juventus.
Regrettably, they had been banned from competing in Europe that season because of their walk-off against Marseille the year before. However, Milan's unbeaten record, which ultimately lasted for just under two years, was truly incredible because it came at a time when Serie A was by far and away the strongest league in world football.
| | | |
| --- | --- | --- |
| | INTER 2009-10 | |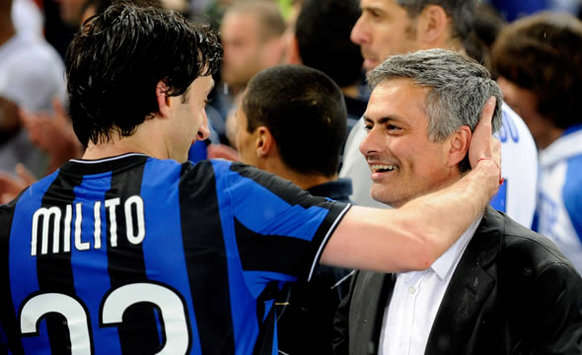 While Serie A can no longer claim to be the toughest competition in football, there can be no doubting that Inter were the best side in Europe in 2010. The Nerazzurri had already won three successive Scudetti before the arrival of Jose Mourinho as coach in 2008, but he employed the same methods which had worked so well at Chelsea to turn Inter into an unstoppable force. The signing of Wesley Sneijder was a masterstroke as the Dutchman created countless openings for Diego Milito, who top scored in Inter's successful Serie A campaign and netted the only goal of the game in their Coppa Italia win over Roma, before then striking twice in the 2-0 Champions League win over Bayern Munich.