UAE hit the woodwork on a number of occasions and dominated the defending Asian Cup champions for the majority of the game...
A late, dramatic own goal from Walid Abbas gifted Iraq a 1-0 victory over the UAE in Group D of the Asian Cup.
Just as it seemed the game was destined for a draw, Abbas turned Younis Mahmoud's cross into his own net in the 93rd minute.
The UAE had plenty of the ball early on with Ismail Matar causing Iraq a number of problems with his pace and trickery. But after a poor opening spell, the first chance fell to Iraq when Hawar Mulla Mohammed headed over from close range.
Playing on the back foot, UAE relied more on the counter attack and managed to win a few free kicks well within striking range, but Subait Khater and Ahmed Khalil disappointed with their efforts.
However, Hamdan Al Kamali did smack the post for UAE as they fought back and ultimately dominated Iraq for a period as Matar started to dictate the play, and helped fashion a chance for Khalil, whose free header from six yards was ballooned over the bar.
Khater went close from a free kick, curling the ball over the wall but Mohammed Kassid did well to tip it over the crossbar.
Iraq then woke from their slumber as Nashat Akram lashed a strike from 30 yards, but it was palmed away by Majed Nasser, then from the resulting corner Akram headed onto the crossbar.
A couple of minutes later Qusay Munir smashed the post with long range shot from 30 yards.
After coming out in the second half with renewed optimism, Iraq dominated the ball early on but were vulnerable to the counter attack as Matar and Khalil broke with purpose a number of times.
Midway through the half, Khalil forced an excellent save from Kassid, then from the rebound Ismail Al Hammadi rattled the crossbar with a shot from a ridiculous angle as Iraq struggled to get out of their own half.
Iraq's quality started to seep through in the later stages of the game and they went close with a header from Samil Saeed, but he couldn't get any direction on it and it bounced wide.
Then in stoppage time Iraq took all three points in the most dramatic fashion as
Abbas
turned Mahmoud's low cross into his own net.
Iraq now move up to second place in Group D and require only a draw in their final group game which takes place on Wednesday against North Korea, while UAE face Iran and must win to have any chance of advancing.
Keep up to date with the 2011 Asian Cup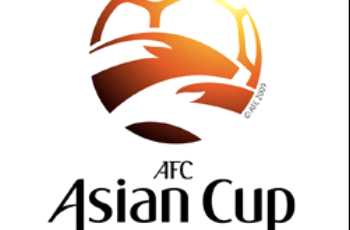 on our Asian Cup Homepage!